AdvantEDGE
Healthcare training support, powered by ambition.*
You can learn anything. But it isn't easy—and for some, it's a monstrous undertaking. That's because training is a journey, and the road to an exciting new career is never a straight shot. We can help you find the right path.
View Plans
Call Us
Call Us: 855-795-3508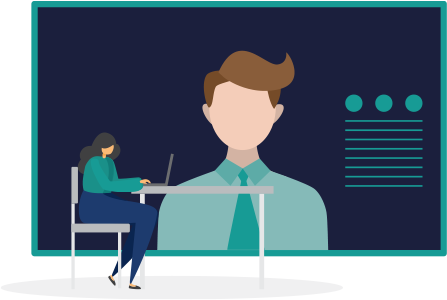 Give Yourself an Edge
With CareerStep's AdvantEDGE support program, you'll get a distinct advantage—or edge—in your coursework. It's an additional layer of personalized support designed to get you through your course with ease and confidence.

Gain Confidence
Learning new skills is tough. For most of us, making room in our brains for more information can be a chore. Your personal AdvantEDGE Specialist will show you that you can do anything you put your mind to.

Retain More Information
As your course progresses, you're bound to come across some material that doesn't seem to want to sink in. Your AE Specialist will walk through these subjects and provide additional insights (specific to your course) to help increase your understanding.

Get Certified
We won't leave you behind. We'll help you set goals (and hold you to them) to keep you on track. Before you know it, you'll be a certified pro with a resumé that'll make your peers jealous.