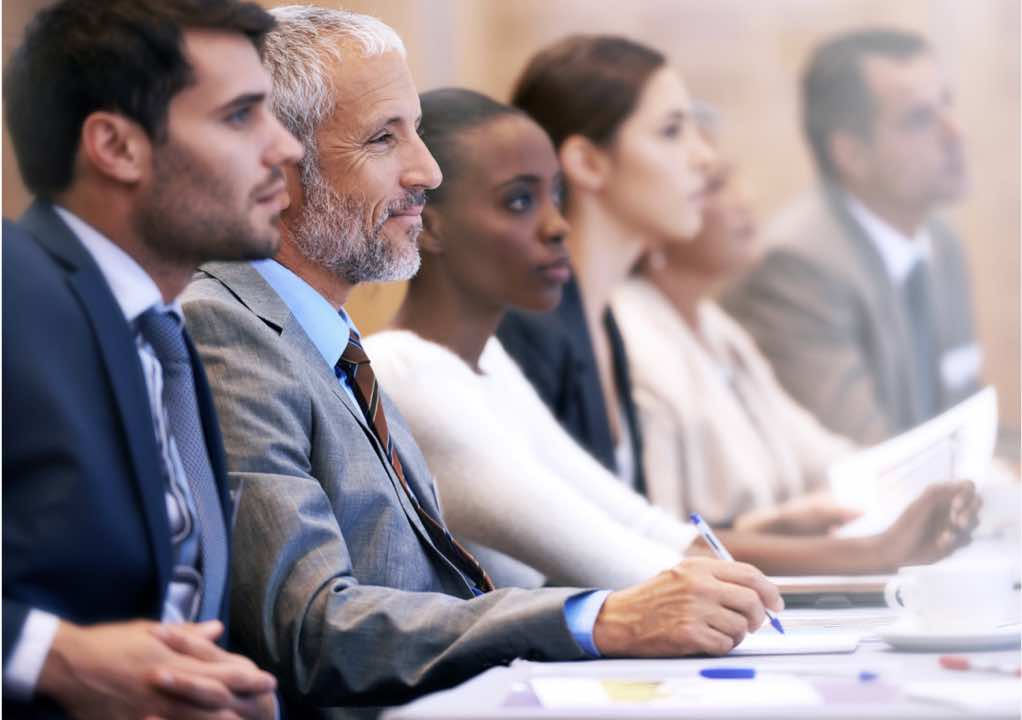 30 Years of Experience & Insights
We've spent nearly 30 years training healthcare professionals in a number of disciplines. We've made extraordinary connections along the way, too. And these connections give us unique insight into the skills healthcare providers are looking for when they hire—which means we know what knowledge your students need to experience success in and outside the classroom.
We partner with more than 150 higher education institutions across the United States.
3 Reasons to Partner With CareerStep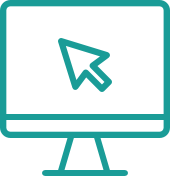 Provide a World-Class Learning Experience
CareerStep programs are crammed with concrete skills-based training. They're thorough, engaging, and students practice specific tasks they'll perform when they enter into the workforce.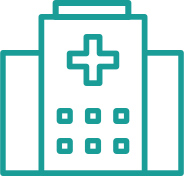 Help Close the Knowledge Gap
Together, we'll provide accessible, remote healthcare training designed to get students prepped and working in a time when the need for trained professionals continues to grow.*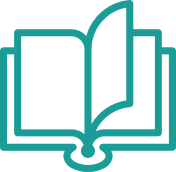 Expand Your Course Catalog
Our turn-key programs include everything you need to deliver an exceptional learning experience: flexible payment options, student support, and marketing assistance.
Schools That Trust Our Training
These are just a few of the 150+ schools that use CareerStep's training to prepare their students for brighter futures:












Receive More Information
Just fill out the form and one of our Account Managers will reach out to walk you through the details of our partnerships:
"*" indicates required fields
By submitting this form, I agree that CareerStep may contact me regarding their programs and services via email, telephone, or text message to the email address and phone number provided, including the use of automated technology to any wireless numbers. I understand that this consent is not required to make a purchase. Message and data rates may apply.
Phone call more your style? Talk to an Account Manager today:
(888) 355-4144
What You Get With a CareerStep Partnership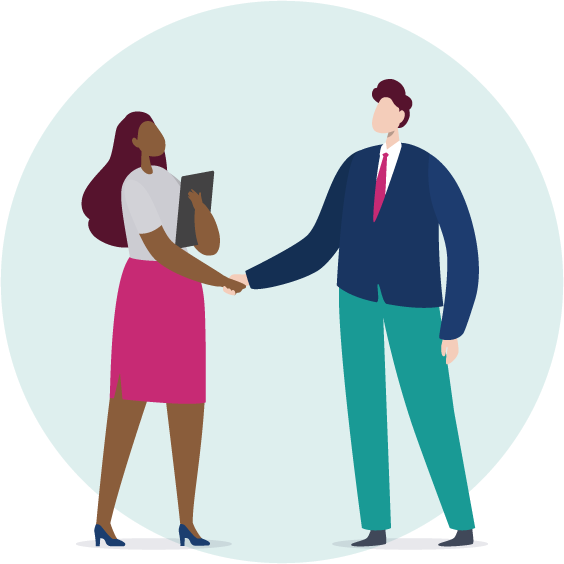 Dedicated Account Management
You'll have a personal Partner Success Manager to help you onboard each program, ensuring the best chance for success.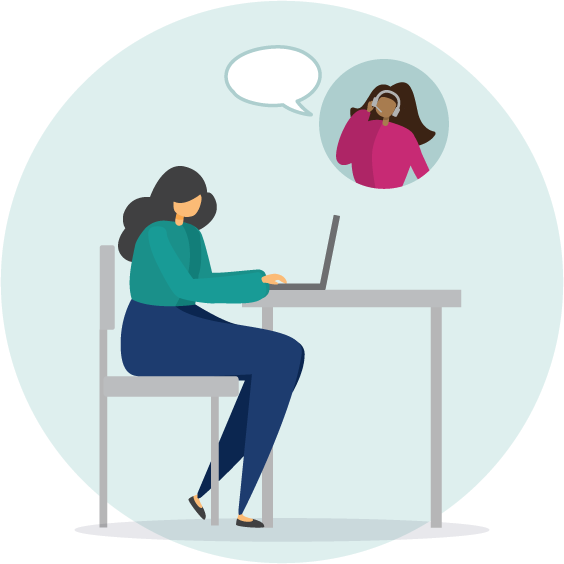 End-to-End Student Support
Program success is measured by both completion and employment rates. That's why we offer full student support, from sign-up through completion and even employment.*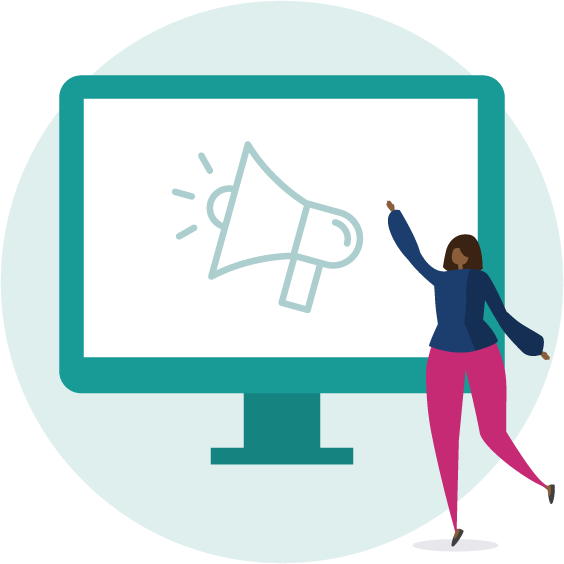 Marketing Assistance & Resources
We'll provide step-by-step marketing guidance to help you launch these programs and capture the attention of your student body.
What Our Partners Say
"We have a great partnership with CareerStep—everyone is professional and organized, and the feedback is professional and organized, and the feedback from our students has been positive."
Donna Merolle
Associate VP at Broward College
Our Programs
When you add CareerStep programs to your course catalog, you give your students exceptional training that leads to life-long fulfillment! They're industry-recognized, backed by experts, and trusted by countless Learners, providers, and schools.
See Programs >>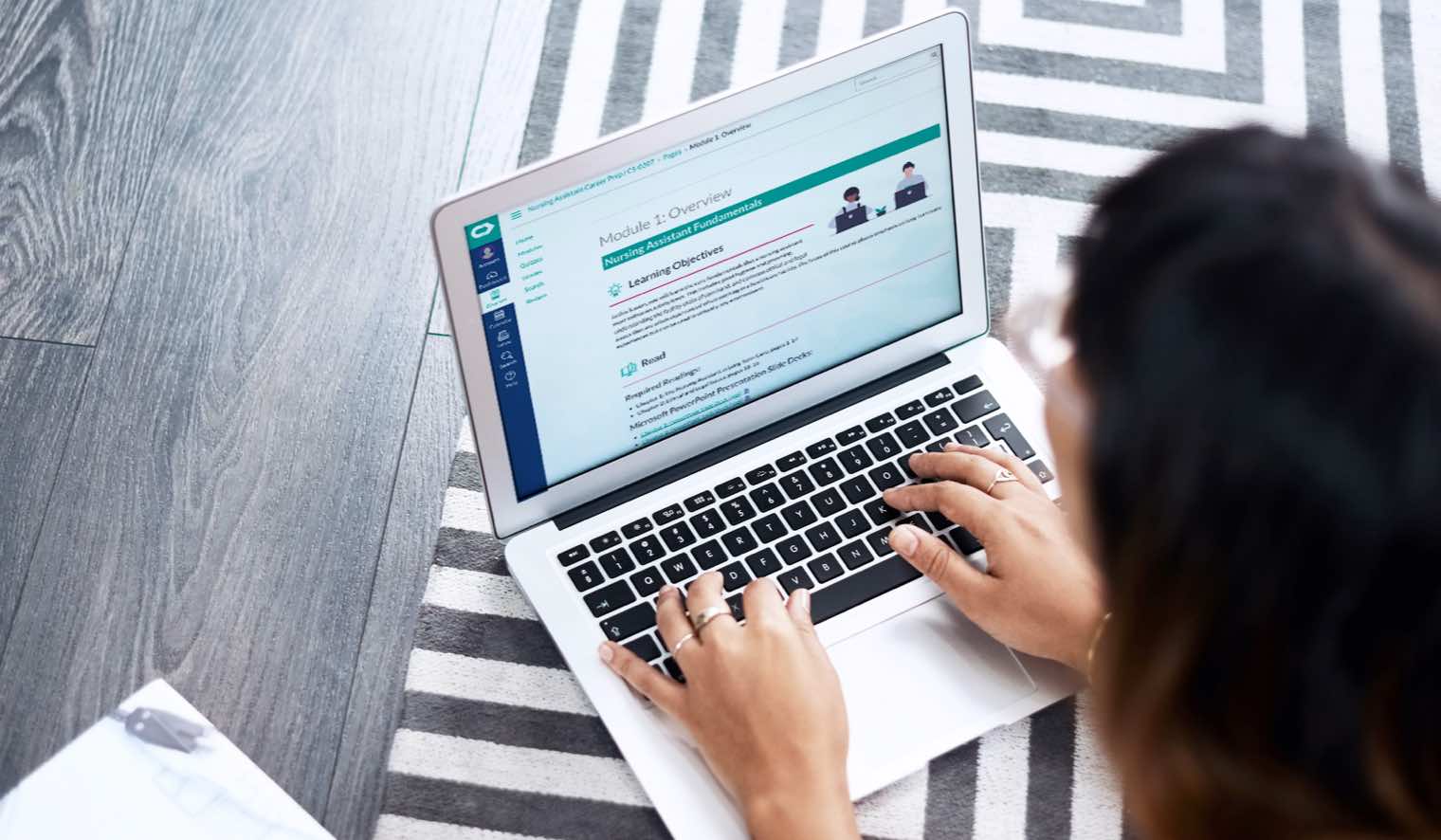 FAQs
Is CareerStep an accredited or registered school?
CareerStep is a training organization that prepares students to take 3rd-party certification exams that many employers acknowledge. More than 140,000 Learners have completed our courses and started exciting jobs in healthcare, administration, and technology. Our career-focused training programs are designed with employer feedback to help professionals succeed in the workforce—and are approved by a number of industry specific organizations:
American Academy of Professional Coders (AAPC)
Association of Healthcare Documentation Integrity (AHDI)
Computer Technology Industry Association (CompTIA)
National Healthcareer Association (NHA)
American Society of Health-System Pharmacists (ASHP)
Accreditation Council for Pharmacy Education (ACPE)
Pharmacy Technician Certification Board (PTCB)
Board of Nephrology Examiners Nursing Technology (BONENT)
American Medical Technologists-Dental Assistant (AMT)
American Medical Certification Association (AMCA)
How long has CareerStep been in business?
CareerStep has been providing quality education since 1992. The Medical Transcription training program was released in its online format in 1999. Since then, CareerStep has added more than 50 new healthcare, administration, and technology programs.
Are professionals in healthcare, administration, and technology in high demand? What is the state of these industries?
CareerStep training programs are all focused in growing industries. These fields offer an increasing number of job opportunities as new jobs are created due to overall industry demand for well-trained professionals.*
How likely are course completers to get hired after completion?
Because CareerStep programs are focused in areas of high growth, there is increasing demand for well-trained professionals, making it much easier for your students to get hired after completion. Each CareerStep curriculum is designed in collaboration with industry employers and experts to make sure Learners gain the skills they need to succeed in the workplace, and over 1300 employers nationwide have hired CareerStep Learners.
How much can course completers expect to earn?
CareerStep programs prepare Learners for careers that offer salaries ranging from $32,000 to $95,000 a year.*
What job search services does CareerStep provide after completion?
CareerStep Career Services include the following:
Personal consultation with a Career Advisor
Personalized interview tutorials and training
Individual resume and cover letter review, tips, and advice
All of these resources offer the personalized help needed after completion to quickly and easily transition to the workplace. With this individualized attention, the majority of our Learners are hired within a few months of completion.
What kind of support does CareerStep offer?
CareerStep's Learner support covers several different areas and is designed to ensure that Learners are not alone as they work through their online course. Enrollment in a CareerStep training program offers unlimited access to the following:
Learner Support Instructors and Advisors who have professional experience in the industry and are uniquely qualified to answer questions about both the curriculum and the industry. They provide prompt answers to questions about the program material and offer a number of personal consultations throughout the training.
Technical Support Advisors who are knowledgeable, experienced, and available to help Learners work through any technical or computer issues encountered within the training program.
Career Support Advisors who help Learners transition to the workforce after completion. Career Advisors will help Learners prepare the best resume, develop solid interview skills, and learn valuable job search techniques.
Though the programs are entirely online, your students are never on their own. CareerStep's support teams are available to offer personal, on-going support all the way through the training program. The course website contains complete information for contacting the support teams by email, phone, and chat.
Will Learners be certified upon completion?
CareerStep Learners are prepared to sit for appropriate industry certification exams upon completion. However, they are not certified when they finish the course. Learners wishing to earn an industry certification must take the exam independently. Information about the industry certifications and where to find schedule information is included in the courses.
CareerStep completers are prepared for the following certifications (not a complete list):
| Program of Completion | Certification |
| --- | --- |
| Executive Assistant | Microsoft Office Specialist (MOS) Master |
| Executive Assistant | CompTIA A+ |
| Healthcare IT | CompTIA A+, Certified Medical Administrative Assistant (CMAA), Certified Electronic Health Records Specialist (CEHRS) |
| Medical Administrative Assistant with EHR | Certified Medical Administrative Assistant (CMAA), Certified Electronic Health Records Specialist (CEHRS) |
| Medical Billing | Certified Billing and Coding Specialist (CBCS) |
| Medical Coding and Billing | Certified Professional Coder (CPC), Certified Coding Assistant (CCA) |
| Medical Office Manager | Certified Medical Administrative Assistant (CMAA), Certified Electronic Health Records Specialist (CEHRS) |
| Pharmacy Technician | Pharmacy Technician Certification Board Exam (PTCE for the CPhT credential) |
Vouchers to take these industry certification exams (in some cases, the exam of the Learner's choice) are included with the courses in most cases. Learners receive the vouchers upon completion.
What are the benefits of taking an online program?
Online training offers your students the flexibility to study on their own schedules. With 24/7 access to the curriculum, your students have the freedom to study around their normal daily activities. The CareerStep learning platform also offers the following benefits:
Automatic grading – Exercises and tests are graded automatically so Learners don't have to wait for feedback. Test scores are stored in the gradebook for easy review. Grading is precise, encouraging further development and attention to detail.
Self-Paced Curriculum – All CareerStep programs are self-paced, allowing Learners to complete their coursework at a pace that fits their schedule.
Learner Community Center – The online learning platform also includes its own forum and chat features, providing tools to communicate with other Learners and CareerStep Advisors.
What is the difference between the Medical Billing program and CareerStep's Professional Medical Coding and Billing training program?
Medical coders and billers work closely together, and their jobs are interrelated. In the reimbursement process, medical coders take a patient's medical record and assign standardized codes to diagnoses, tests, treatments, and procedures. After these codes are assigned, medical billers use this data to compile and submit claims for payment. Medical coding requires an understanding of clinical terms and concepts in addition to complex code sets. Medical billers must be more finance-oriented.
CareerStep has two training programs designed to prepare your students for these specific career fields. The Professional Medical Coding and Billing program prepares Learners to be medical coders. This program includes a lot of education on medical coding and an overview of basic billing concepts. The Medical Billing program prepares Learners for careers as specialized medical billers. They learn all of the ins and outs of billing with a brief introduction to coding. Determining the right training program depends on the Learner's career goals.