Online Dental Assistant Entry Level Training Program
Prepare for certification and kickstart a new career with online dental assistant training.
You'll always speak with a real human.
Our Career Advisors know their stuff. And they're super nice.
Exceptional Dental Assistant Training for an Exceptional Career
So, you want to launch your career as a dental assistant. But you can't just walk into your local dental practice and start criticizing patients for their failure to floss every day. First, you need training—training that teaches concrete job skills that'll help you succeed in the role.
Here are the steps you'll follow on the road to becoming a dental assistant:
Step 1: Complete a Dental Assistant Training Program
Finding the right online dental assistant program is a matter of research, commitment, and preference. There's a significant number of options out there, so doing your homework can save you a lot in terms of time and money—it can even improve your training experience, and maybe lead to faster employment.
With entry-level dental assistant training that's fully online, designed by industry experts, and built for real-world success, our program will bridge the gap between where you are now and where you want to be.
It's entirely self-paced, too, which means you don't have to take a sledgehammer to your schedule in order to train for your dental assistant career. We'll also provide all the necessary materials and back you 100% with 24/7 technical support.
Step 2: Participate in a Clinical Externship
Similar to an apprenticeship or internship, an externship is hands-on, in-house training that gives future professionals brief practical experiences in their field of study. They're a great way to build relationships, establish credibility, and see how a medical or dental practice functions.
160 clinical hours are included with CareerStep's Dental Assistant program to help Learners get first-hand practice, gain valuable knowledge, and apply their training through exposure in the dental field. When Learners become eligible, our team will coordinate to secure all required documentation and work to connect them with one of our participating partner sites. Please keep in mind that while clinical hours are included as part of the Dental Assistant program, placement is based on a number of factors—including geography and availability—so we can't guarantee placement in any specific area.
Step 3: Earn Your Dental Assistant Certification
Dental assistant certifications demonstrate a professional's mastery of key skills. They're powerful credentials that go a long way in accelerating career advancement and increasing versatility in the workplace. They're rarely required, but the vast majority of employers prefer to hire certified candidates over their uncertified peers.
We recommend that every CareerStep Learner invest in earning the proper credentials to increase their employability and elevate their job prospects. That's why our program specifically prepares Learners to sit for the National Entry Level Dental Assistant (NELDA) Component Exams and the Registered Dental Assistant (RDA) exam.
The Online Dental Assistant Program At-a-Glance
300 Online Training Hours | 160 Clinical Hours | 12 Months Full Access | 1 Exam Voucher Included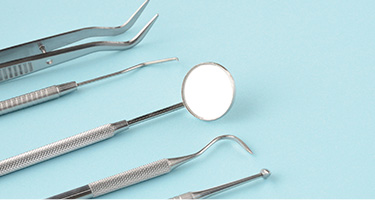 Dental Assistant Job Description
As the primary point of contact for patients, dental assistants play a critical role in the day-to-day operations of the office. They manage patient records, schedule appointments, take X-rays and imprints, and even help the dentist during procedures.
A good dental assistant provides professional and courteous customer care that makes every patient feel comfortable and informed.
Dental Assistant Program Details
Our 300-hour program is divided into 30 bite-sized individual courses and includes an additional 160-hour externship.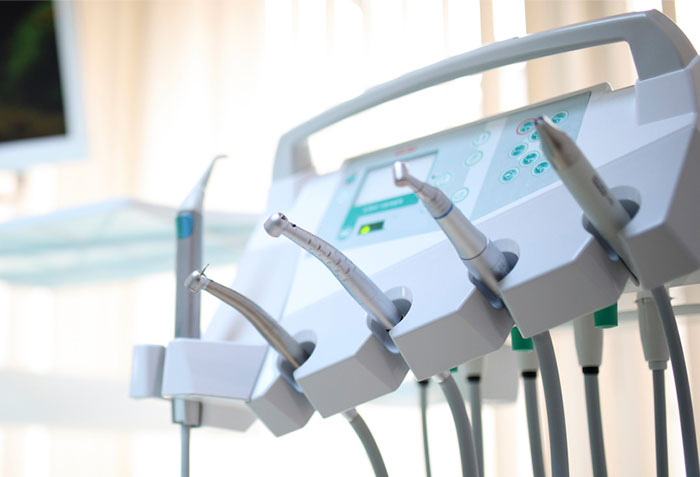 An American Medical Technologists (AMT) Approved Program
The CareerStep Dental Assistant program is approved by the American Medical Technologists (AMT) to fully prepare you for the Registered Dental Assistant exam.
3 Reasons to Complete Your Dental Assistant Training With CareerStep
1. Externship placement for real-world learning experience.
2. End-to-end Learner support for career pathing and troubleshooting.
3. Soft skills training for career readiness.
Ready to Dive In?
Sign up online now to start the Dental Assistant program.
By submitting this form, I agree that CareerStep may contact me regarding their programs and services via email, telephone, or text message to the email address and phone number provided, including the use of automated technology to any wireless numbers. I understand that this consent is not required to make a purchase. Message and data rates may apply.
What You'll Learn
Our online dental assistant training delivers on all fronts: skills-based instruction, in-depth knowledge, and unparalleled certification prep. Everything you need to start your dental assistant career.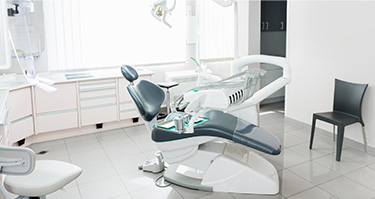 Intro & Ethics
Get your bearings. Learn what dental assisting entails, including essential skills and strategies, certifications, and roles within the dental healthcare team.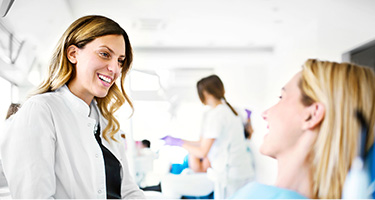 Anatomy & Dentistry Principles
Learn all about the teeth and tissues, disease transmission, hygiene, and the procedures used to provide dental care.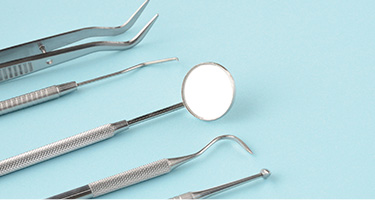 Instrument Use & Care
Identify dental instruments and their uses, and learn how to clean and care for these tools.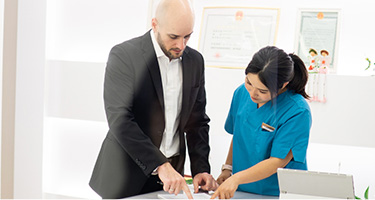 Financial Management
Understand financial management systems, collections, insurance fraud, and claim-form processing.
Dental Assistant Certifications
Completion of the Dental Assistant program will prepare you for the NELDA component exams and the RDA exam. We'll even throw in a voucher for either three NELDA component exams (RHS, ICE, and AMP) OR the RDA exam — a $550 value! (clinical experience required).

National Entry Level Dental Assistant (NELDA) Component Exams

Registered Dental Assistant (RDA)
Online Dental Assistant Training FAQs
How long does online dental assistant training take?
This course is designed to take 250 hours (plus clinical experience) of learning, which you can complete in as few as 6 months or spread out over 12 months.†
Are clinical hours included in my training?
Clinical hours are an essential component of your training—particularly as you work towards certification and potential employment. They give you a chance to test your current skill level and put all your new knowledge to work in real-world settings. That's why we work with a vast network of healthcare organizations to provide these hands-on learning experiences. Please keep in mind that while clinical hours are included as part of your course, placement is based on a number of factors—including geography and availability—so we can't guarantee that you'll find placement in your area.
How much do dental assistants make?
On average, a dental assistant salary can range from $26,000 to $41,000 annually. Many dental assistants also qualify for benefits.*
What's the job market like for dental assistants?
Short answer: Great! Long answer: Thanks to an aging population and continual oral health research, the dental care industry is growing rapidly. Many opportunities are available across the country, and Burning Glass estimates that the demand for dental assistants will grow over 19% in the next 10 years*.
What does a dental assistant do?
Dental assistants provide dentists with chairside support during exams and procedures; greet, seat, and situate patients; sterilize and prepare instruments; take dental impressions; manage office records; schedule and confirm appointments; advise patients on basic at-home oral care; and sometimes take X-rays.
What are dental assistants not allowed to do?
It varies by state, but most dental assistants who certify using online dental assistant programs that are accredited by the AMT cannot administer anesthesia or perform most direct-contact dental procedures. Your employer will clarify.
Get Trained. Get Hired.
This fully online dental assistant training program includes unparalleled training, career support, and coaching. It's a faster, cheaper alternative to traditional schooling.
$4,299 for full program access
$3,999.00 for eligible MyCAA and ACA learners
Or call now: 800-411-7073 >>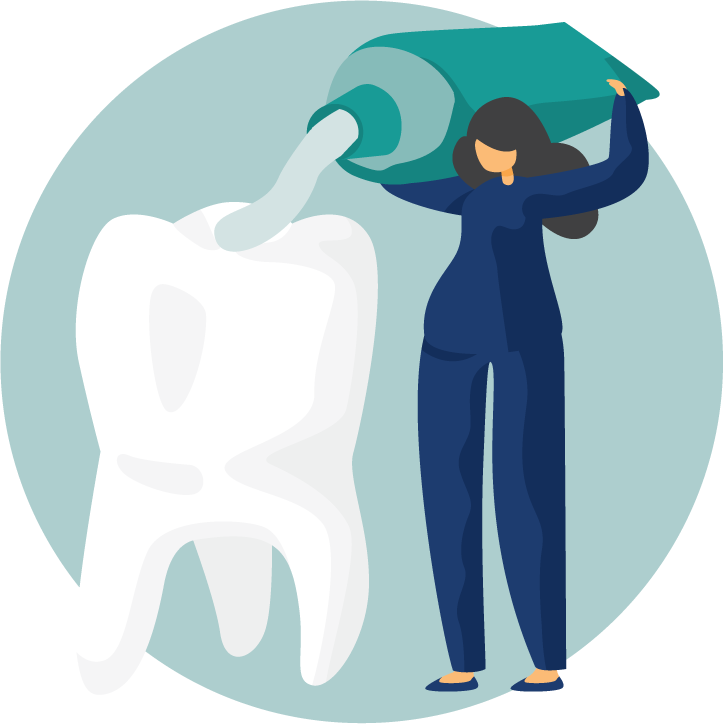 Need a Hand With the Fee? We Got Your Back.
Payment Plans
It's cheaper to pay up front, but coming up with a lump sum can be tricky. We offer a monthly payment plan for those who need it. (Credit problems = no biggie.)

MyCAA Grants
The My Career Advancement Account (MyCAA) program offers funding for eligible military spouses. You could take the CareerStep dental assisting program without even a glance at the bank account.
Back to top