The Online Pharmacy Technician Certification Program
With quality pharmacy technician certification prep and clinical experience, you could be well on your way to an exciting new career.
You'll always speak with a real human.
Our Career Advisors know their stuff. And they're super nice.
The Online Pharmacy Technician Certification Program
With quality pharmacy technician certification prep and clinical experience, you could be well on your way to an exciting new career.
You'll always speak with a real human.
Our Career Advisors know their stuff. And they're super nice.
Pharmacy Technician Certification: A Tiny Investment for Infinite Success
You're busy. You've got bills to pay. And you need stability. With one small investment in our pharmacy technician certification program, you could find the peace of mind, salary, and job satisfaction you've been looking for. The best part is that you could take the first big step right now.
12 Months of Full Access

$36,740 Median Salary*

PTCE and ExCPT Certification Prep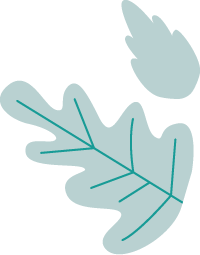 Unleash your full potential for a more fulfilling life and career. We'll help.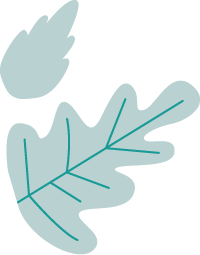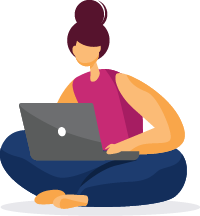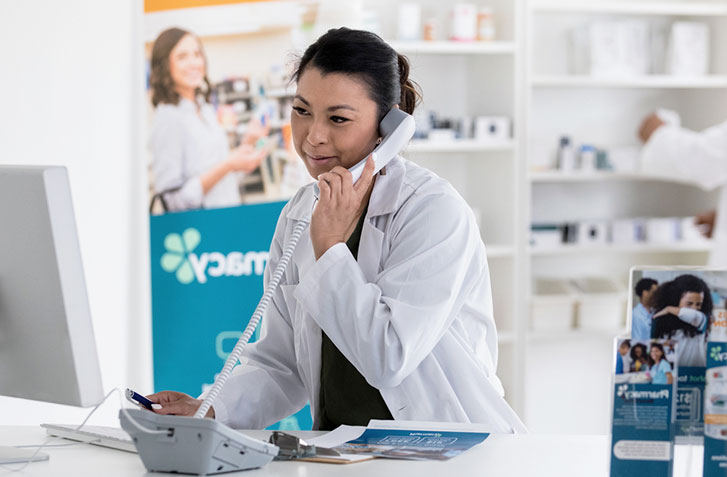 This Could Be the Perfect Job for You
Looking for a medical job that will allow you to play to your strengths? Are you a precise person who likes helping people? Are you adaptable, friendly, and honest? Do you like lab coats and exceptionally well-lit spaces?
Then you'll love being a pharmacy technician!
See full job description >>
3 Reasons to Complete Your Pharmacy Technician Certification With CareerStep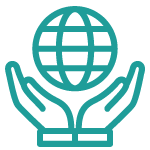 Get real-world experience.
We partner with Walgreens and CVS Pharmacy to offer nationwide clinical externships where available. So you gain priceless, big-brand experience that rapidly builds your resume.
Study on your schedule.
24/7 Web access means you can learn whenever and wherever you want, fitting study time in and around your everyday life.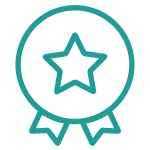 Get certified.
Our career training provides the knowledge and certification prep materials you need to sit for the PTCE certification exam. Learners are also eligible to sit for the ExCPT exam.

Recognized by PTCB
The Pharmacy Technician Certified Board is the industry's first & most trusted credentialing organization. Our status as a PTCB-Recognized Education/Training Program ensures your full preparation for the PTCB Certified Pharmacy Technician (CPhT) exam.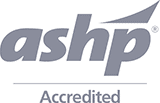 Accredited by ASHP/ACPE
Ours is one of the only pharmacy technician certification programs accredited by ASHP/ACPE, which means it meets the high standards set by the American Society of Health-System Pharmacists.
Our Happy Learners Say It Best
Being a stay at home mom, CareerStep's online program just seemed like the way to go! I have no regrets and am so very grateful for the knowledge this program has given me. The pharmacy tech course was very thorough and easy to understand. Everyone with CareerStep has been so very friendly, helpful, and knowledgeable. I couldn't be happier with my whole experience!
CareerStep has made it possible for me to continue my education while being a full-time mother. Everyone is so helpful & always makes sure that every need is fully met!
Honestly the best school I have ever been enrolled at! Love that I can do all of my class work on the go at my own pace. Everything CareerStep has to offer is so you can be successful in every way.
1. Start today.
Begin your training (and transformation) right now.
2. Learn your way.
Complete your training on your own terms.
3. Get hire-ready.
Prepare to take valuable certification exams.
Ready to Dive In?
Sign up online now to start the Pharmacy Technician program.
By submitting this form, I agree that CareerStep may contact me regarding their programs and services via email, telephone, or text message to the email address and phone number provided, including the use of automated technology to any wireless numbers. I understand that this consent is not required to make a purchase. Message and data rates may apply.
Program Details
Clinical hours are included with your pharmacy technician program to get hands-on practice, gain valuable knowledge, and apply your training through exposure in the healthcare field. When you become eligible, our team will coordinate to secure all required documentation and work to connect you with one of our participating partner sites.
>  12-Month Access
>  Self-Paced Study
>  Anywhere, Anytime Learning
>  1:1 (Human) Support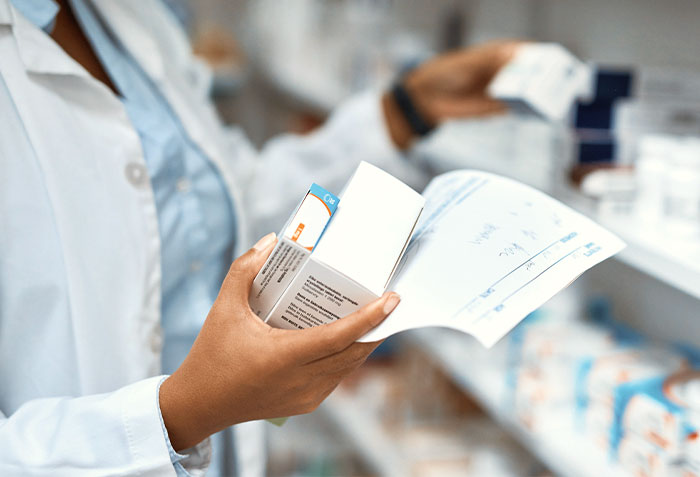 What You'll Learn
Our pharmacy technician training is thorough. It gives you everything you need to get certification-ready, so you can start working quickly and confidently.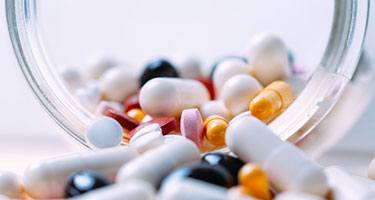 Pharmacology
Learn the pharmaceutical fundamentals: various drugs and their uses, physical effects, and modes of action.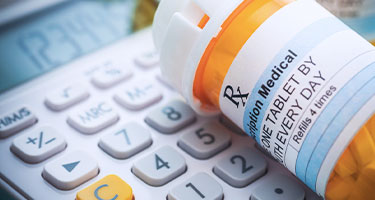 Pharmaceutical Calculations
Master the math that goes into accurately formulating and safely dispensing drugs based on factors like a patient's age and weight.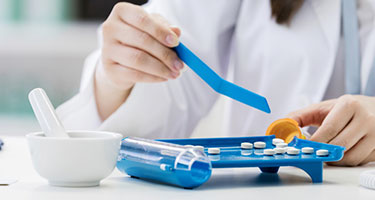 Compounding and Prescriptions
Get to know the terminology and methods for compounding a variety of substances and the protocol for filling prescriptions.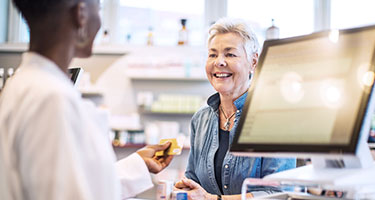 Business and Regulatory
Understand the business side of pharmacies as well as the laws, regulations, and standards affecting pharmacy work.
Pharmacy Technician Program FAQs
What does a pharmacy technician do every day?
You'll be a critical part of keeping the pharmacy running smoothly. A day in your new life will include assisting and working under the guidance of a pharmacist to fill prescriptions, manage patient records, and submit insurance claims, among other things. Over time, you'll likely take on more responsibilities, possibly offering flu shots or taking a more active role with patient consultations.
How much does a pharmacy technician make a year?
According to the Bureau of Labor Statistics, the median salary for pharmacy technicians is $36,740 per year.
What's the outlook for pharmacy technician jobs?
Terrific, as a matter of fact! Healthcare is one of the nation's fastest-growing industries. Snowballing along with it are pharmacy technician jobs, especially for those with formal training or certification. The Bureau of Labor Statistics estimates 5% growth in pharmacy technician jobs in the next 10 years.*
Where can I find how to study for the pharmacy technician certification exam?
If your program is thorough, you should get all the info you'll need to pass the test. So hit the books, take solid notes, and cram before the big day. You'll also find plenty of practice tests online—take advantage of these to get an idea of how you'll do on the real deal.
Do I have to be certified to work as a pharmacy technician?
Regulations and requirements vary by state. However, our pharmacy technician program ensures that you'll be ready to start working no matter where you live. (The only exception being Washington state, where our program is not recognized. Please refer to your state's Board of Pharmacy website for guidelines.) Getting your pharmacy technician certification online is always a plus. It improves your employment opportunities and sets you apart from – and above – other job candidates.
What can you do with a pharmacy technician certification?
If you've earned your pharmacy technician certification, there's a handful of paths you could follow: Retail pharmacy, closed-door pharmacy, compound pharmacy, and hospital pharmacy. You could even become a pharmacy benefit manager—the path you choose all comes down to your strengths and primary interests.
How do I become a pharmacy technician?
If you're wondering how to become a certified pharmacy technician, there's a clear pathway with few hurdles. No specific skills or experience are required. Just be at least 18 years old and have a high school diploma or General Education Development (GED) certificate. Optionally, you can pass the CareerStep Pre-Training Assessment Test. Then sign up for our pharmacy technician classes online and complete the required background check and drug test. Successfully complete your training and clinical externship, take the certification exam, then let us help in your job search.
Are clinical hours included in my pharmacy technician training?
Clinical hours are an essential component of your training—particularly as you work towards certification and potential employment. They give you a chance to test your current skill level and put all your new knowledge to work in real-world settings. That's why we work with a vast network of healthcare organizations to provide these hands-on learning experiences. Please keep in mind that while clinical hours are included as part of your course, placement is based on a number of factors—including geography and availability—so we can't guarantee that you'll find placement in your area.
Why are the background check and drug test required to become a pharmacy technician?
As a pharmacy technician, you'll be handling medications and providing patient care. For obvious reasons, you can't be addicted to medications to do the job. Additionally, you cannot have been convicted of a felony or of Medicare fraud. We help you complete your tests and checks prior to signing up to ensure that you're employable in the pharmacy field.
Get Trained. Get Hired.
This program includes unparalleled training, career support, and coaching, along with certification prep materials and exam fees. It's a faster, cheaper alternative to traditional schooling.
$3,899 for full program access
$3,899.00 for eligible MyCAA and ACA learners
Or call now: 800-411-7073 >>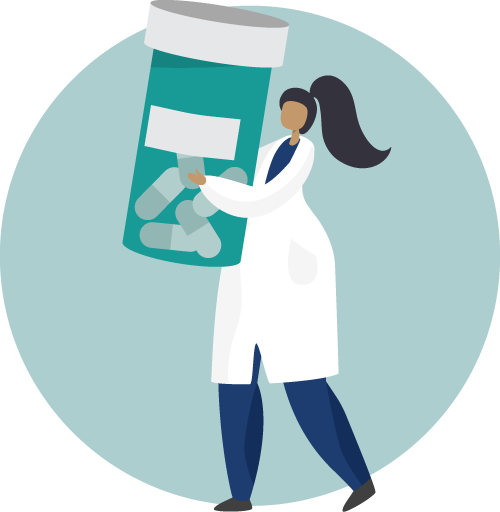 Need a Hand With the Fee? We Got Your Back.
Make Small, Easy Payments
We're flexible and totally committed to working with you to find affordable down and monthly payments.

Let the Government Pay Your Way
My Career Advancement Account (MyCAA) funds for military spouses are available now and may cover up to 100% of your pharmacy technician program cost!
Back to top
*Bureau of Labor Statistics, U.S. Department of Labor. "Pharmacy Technicians." Occupational Outlook Handbook. Accessed March 23, 2023.
Statements found in the United States Department of Labor Occupational Outlook Handbook are not a guarantee of any post-graduation salary, in part because the data used to create the Occupational Outlook Handbook includes workers from differing educational backgrounds, levels of experience, and geographic areas of the country.