Online Computer Technician Training Program
Train to become an in-demand computer tech.
You'll always speak with a real human.
Our Career Advisors know their stuff. And they're super nice.
Online Computer Technician Training Program
Train to become an in-demand computer tech.
You'll always speak with a real human.
Our Career Advisors know their stuff. And they're super nice.
Computer Technician Training: A Tiny Investment for Infinite Success
You're busy. You've got bills to pay. And you need stability. With one small investment, you could find yourself in a career that'll provide the peace of mind, salary, and job satisfaction you've been looking for. The best part is that you could take the first big step right now.
158 Online Training Hours

4 Months of Full Access

$34,220-$91,060 Average Salary*

6% Predicted 10-year Job Growth*

CompTIA Certification Prep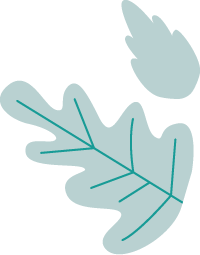 Unleash your full potential for a more fulfilling life and career. We'll help.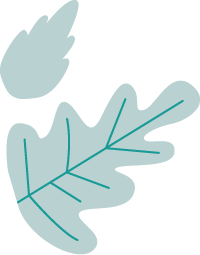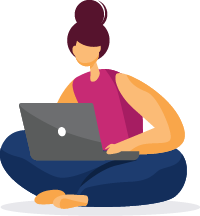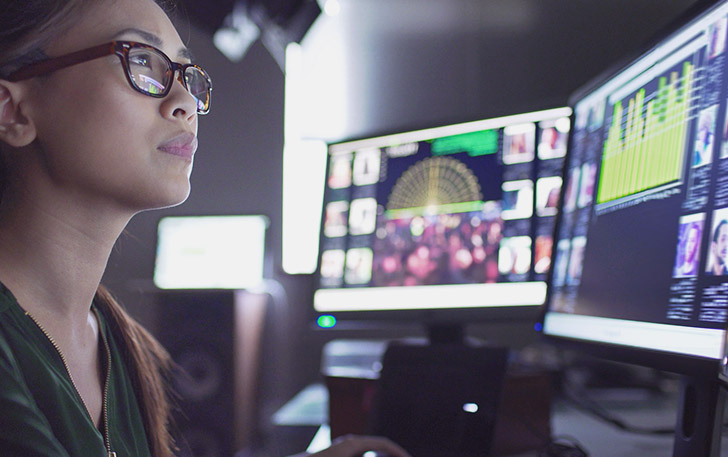 This Could Be the Perfect Job for You
Computer technicians help develop and maintain network technology, debug issues, resolve server problems, and identify viruses that cause trouble for users. In healthcare, where these complications can wreak havoc on a provider's ability to serve their patients, the role of computer techs is absolutely essential.
If you're super tech-savvy, you might love being a computer technician.
See full job description >>
6 Reasons to Complete Your Computer Technician Training With CareerStep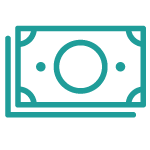 Make more money.
Based on reports from the Bureau of Labor Statistics, the average salary of professionals in the field is $34,220-$91,060 per year.*. Beyond this competitive computer technician salary, many techs qualify for great benefits too.*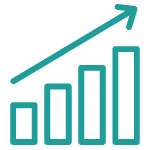 Enjoy job security.
There's a nationwide shortage of computer technicians, which means there's a nation full of available computer technician jobs. And employment opportunities are expected to increase 6% in 10 years.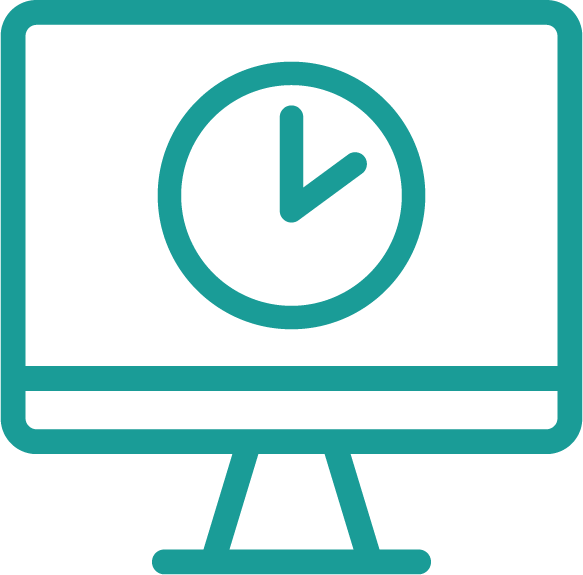 Get in and out quickly.
You can complete your online computer technician training and be working in as little as four months of full-time study.†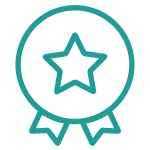 Get Certified.
Our career training provides the knowledge and certification prep materials you need to sit for CompTIA exams.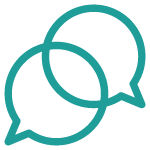 Get hands-on help.
Our computer tech training is online, but you're never alone. Real people help you every step of the way via phone, live chat, and email.
Pay a small price.
You don't have to take out big loans and be saddled with massive debt to prepare yourself for a great-paying new career. Our online computer technician training costs little relative to what you can quickly start earning.
Our Happy Learners Say It Best
Coach appointments are always helpful to get more details on all available resources.
Good and easy navigation on the website. Excellent communication and guidance with career advisors.
CareerStep has been a good opportunity for me to learn from my own home on my own time. The content is very detailed and in depth. I'm pleased with the program.
1. Start today.
Begin your training (and transformation) right now.
2. Finish fast.
Complete your training in record time.
3. Get hired.
With community support and interview training.
Ready to Dive In?
Sign up online now to start the Computer Technician program.
By submitting this form, I agree that CareerStep may contact me regarding their programs and services via email, telephone, or text message to the email address and phone number provided, including the use of automated technology to any wireless numbers. I understand that this consent is not required to make a purchase. Message and data rates may apply.
Program Overview
The outline of our Computer Technician program was built with Learners in mind, designed to engage your brain in a variety of ways that increase retention and (hopefully) long-term success.
>  24/7 Online Access
>  1:1 (Human) Support
>  Complete in as Little as 4 Months†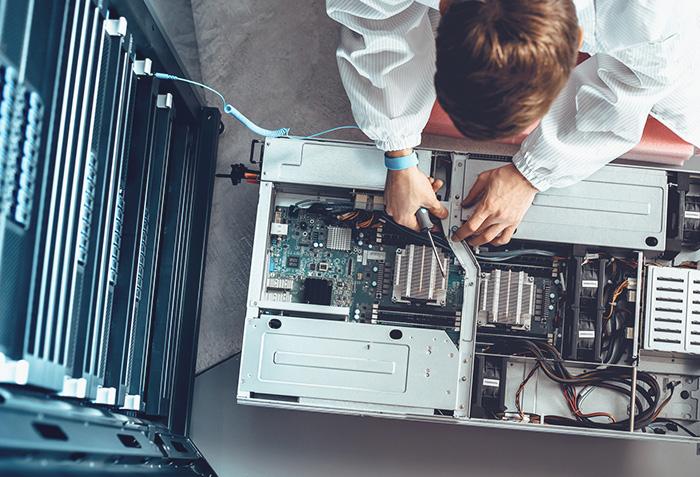 What You'll Learn
Our online Computer Tech training program is one of the most comprehensive in the industry. You'll learn everything you need to succeed: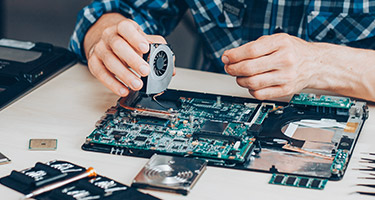 Manage Hardware & Software
Maintain, troubleshoot, and repair computers and the business-critical applications they run.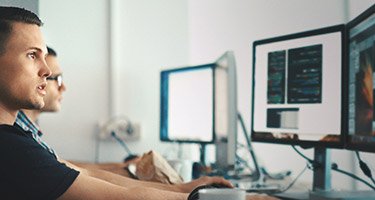 Configure Operating Systems
Configure and manage all popular OSs, including Windows, macOS, Linux, and others.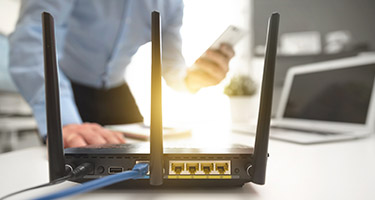 Support Networks
Keep computer networks running smoothly and manage all types of internet connections.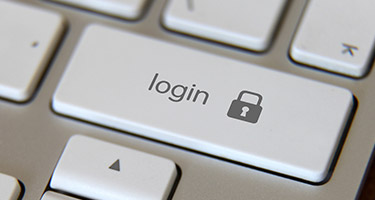 Implement Security
Ensure computer security with best practices for passwords, incident response, and more.
Computer Technician Program FAQs
What does a computer technician do?
Computer technicians provide both onsite and remote technical and customer support services. They install, configure, manage, and repair computers, servers, and software. And, at the end of the day, they keep computer users happy.
How much does a computer technician make?
According to the Bureau of Labor Statistics, the median annual computer technician salary is $34,220-$91,060 per year.*
Wondering how to become a computer technician?
No specific skills or experience are required. Just be at least 18 years old and have a high school diploma or General Education Development (GED) certificate. Alternatively, you can pass the CareerStep Pre-Training Assessment Test. Then sign up for and successfully complete our computer tech training online, take the certification exam, and let us help you merchandise your new skills to land that first job!
Do I need to be a certified computer technician to get hired?
Good question! Computer technician certification isn't always a requirement for employment, but passing the CompTIA A+ certification exam after completing your training will help you stand out from other job seekers and open up more job opportunities for you. We make getting certified easier with practice exams and test vouchers.
How's the job market for computer technicians?
Really strong! The Bureau of Labor Statistics predicts a 6% growth in computer technician jobs over the next 10 years.
Get Trained. Get Hired.
This program includes unparalleled training, career support, and coaching, along with certification prep materials and exam fees. It's a faster, cheaper alternative to traditional schooling.
$2,799 for full program access
$2,499.00 for eligible MyCAA and ACA learners
Or call now: 800-411-7073 >>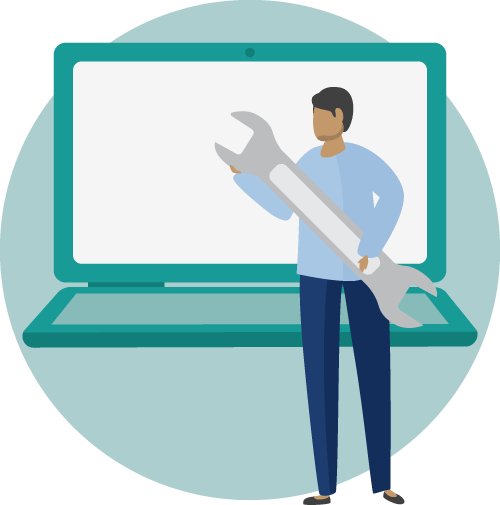 Need a Hand With the Fee? We Got Your Back.
Make Small, Easy Payments
We're flexible and totally committed to working with you to find affordable down and monthly payments.

Let the Government Pay Your Way
My Career Advancement Account (MyCAA) funds for military spouses are available now and may cover up to 100% of your program cost!
Back to top