Online Information Technology Programs
Through CareerStep's online information technology programs, you can prepare for an in-demand IT job around your schedule. You'll also prepare for industry-recognized IT certifications that can help you take the next step in your career!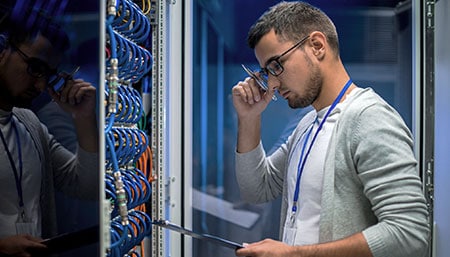 CompTIA Certification Pro
This is a thorough deep-dive into all things HIT-related: wireless networks, security measures, system components, etc.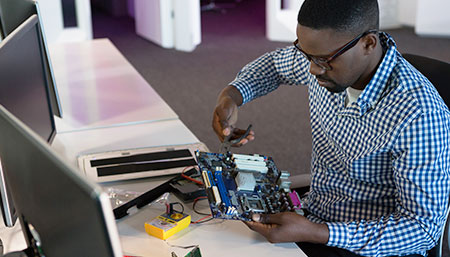 Computer Technician
Helps you gain the skills you need to work in a field that's expected to grow 11% by 2026.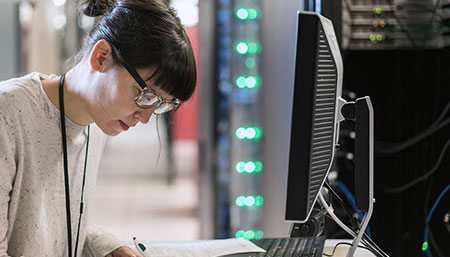 Healthcare IT Professional
Gain the skills you need to work at the crossroads of the growing healthcare and technology industries.
IT Programs FAQs
Are online certificates worth it?
Yes! Online certificate programs can definitely be worth it, especially if you have a busy schedule that may not allow you to learn in a traditional setting. Online programs allow you to work at your own pace and learn a variety of skills, your way!
What is information technology?
Information technology, or IT, often refers to those jobs and tasks that involve the use of technology, like computer systems or coding.
What jobs are in information technology?
There are tons of different jobs in information technology, including
IT Support Technician
Help Desk Technician
Computer Programmer
Web Developer
What can I do with a certificate in information technology?
It depends on what kind of training or certificate you earn, but there are a lot of options available for entry-level IT jobs. You can generally start an entry-level career as a help desk or IT support specialist with a strong understanding of computer networking while someone who may want to focus on web development should have strong programming and coding skills.