The CompTIA Certification Pro: A+, Network+, Security+ Program
Prepare to earn IT certifications that can lead to a virtual mountain of vertical career moves.
You'll always speak with a real human.
Our Career Advisors know their stuff. And they're super nice.
Online Career Training: A Tiny Investment for Infinite Success
You're busy. You've got bills to pay. And you need stability. With one small investment, you could find the peace of mind, salary, and job satisfaction you've been looking for. The best part is that you could take the first big step right now.
290 Training Hours

Complete in as Little as 12 Months†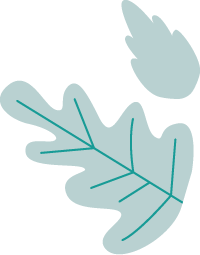 Unleash your full potential for a more fulfilling life and career. We'll help.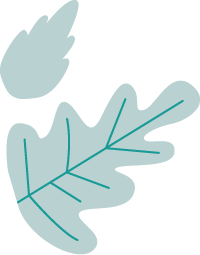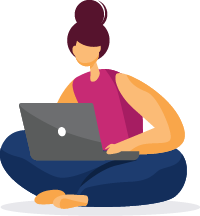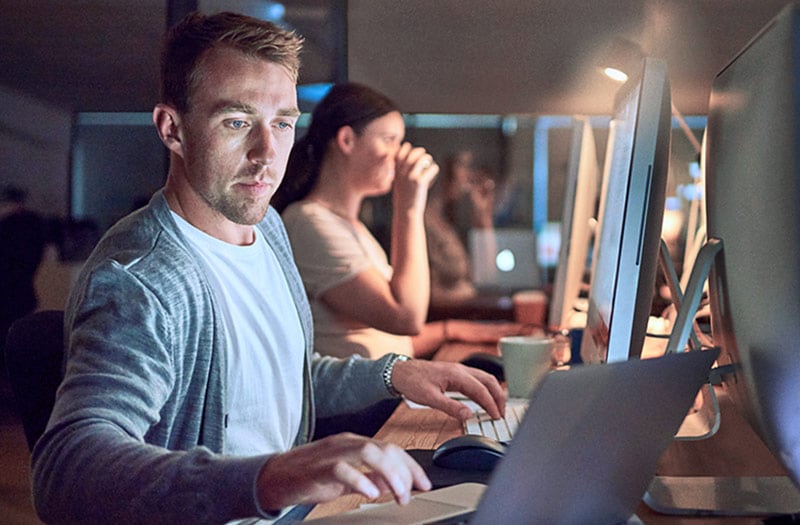 Is This Program Right for You?
Technology is complicated. It moves fast. It's always evolving. And it's essential to the success of any business—big or small. That means there's plenty of opportunity for professionals with a knack for IT security, OS installation, and firewall maintenance. Think you got the chops?
3 Reasons to Complete Your CompTIA Certification Training With CareerStep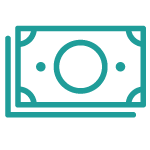 Enjoy financial security.
Certification boosts your credibility and increases your potential for a higher salary.
Study on your schedule.
24/7 Web access means you can learn whenever and wherever you want, fitting study time in and around your everyday life.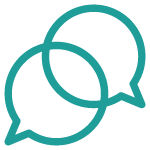 Receive coaching and guidance.
Training is online, but you're never alone. Real people support you every step of the way via phone, live chat, and email.
1. Start today.
Begin your training (and transformation) right now.
2. Finish fast.
Complete your training in record-time.
3. Get hired.
With community support and interview training.
Ready to Dive In?
Sign up online now to start the CompTIA Certification program.
By submitting this form, I agree that CareerStep may contact me regarding their programs and services via email, telephone, or text message to the email address and phone number provided, including the use of automated technology to any wireless numbers. I understand that this consent is not required to make a purchase. Message and data rates may apply.
Program Overview
Our program was designed to arm you with the knowledge you need to increase your HIT knowledge and advance your career.
> Complete in as Little as 12 Months†
> Self-Paced Study
> Anywhere, Anytime Learning
> 1:1 (Human) Support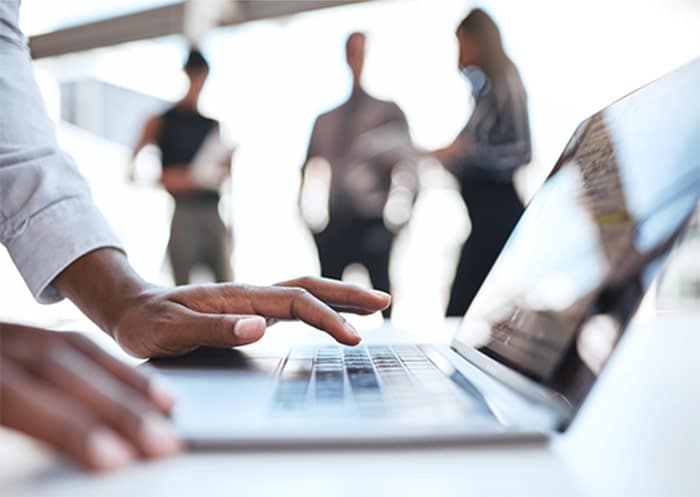 What You'll Learn
This program will teach you to identify and install system components and peripheral devices; understand and maintain storage; connect, create, and secure wireless networks; and understand and configure security measures.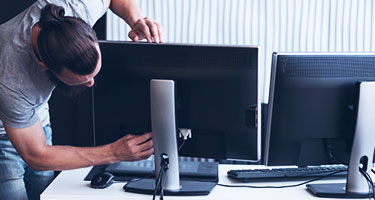 Computer Technician
You'll use multiple learning formats to learn how to install, manage, and secure computer hardware and master home and corporate OS environments.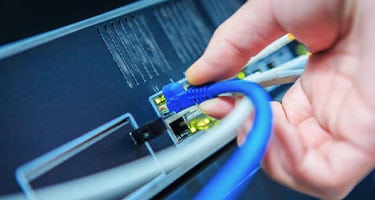 Network+
You'll gain the knowledge and skills you need to install, configure, and maintain a network for a small business.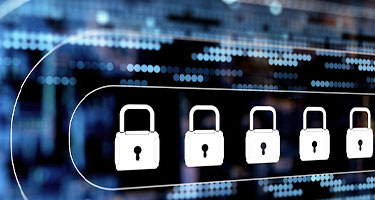 Security+
You'll learn how to secure a corporate network using a layered security model.
CompTIA Certification FAQs
Is financial assistance available?
CareerStep offers a variety of flexible payment options, installment plans, and even discounts for U.S. veterans, Active Duty service members, and their spouses. As CareerStep is not an educational institution, we cannot offer—or accept—traditional financial aid, such as student scholarships, loans, and grants through FAFSA. However, our low-cost training programs are affordably priced and our goal is to find a payment solution that meets your needs.
How long is the CompTIA Certification program?
This course is designed to take 290 hours of study, which you can complete in as little as 12 months.†
How's the job market for IT pros?
It's awesome. Technology isn't an area where businesses can afford to fall behind. And with government-mandated implementation of electronic health records, healthcare IT professionals are in high demand.*
Increase Your Knowledge. Increase Your Salary.
This program includes unparalleled training, career support, and coaching. It's a faster, cheaper alternative to traditional schooling designed to help you build on the foundation you've already established and advance in your HIT career.
$4,299 for full program access
$3,999.00 for eligible MyCAA and ACA learners
Or call now: 800-411-7073 >>
Need a Hand With the Fee? We Got Your Back.
Payment Plans
Paying up front is the best way to demonstrate your financial prowess, but sometimes you need some wiggle room. That's why we offer payment plans.

MyCAA Grants
The My Career Advancement Account (MyCAA) program offers funding for eligible military spouses. You could take the program without glancing at your bank account.
Back to top