CompTIA Certification Program Description
Sign up. Put in the work. Advance your career.
Get Started
Overview
This program will help you expand on the foundation you've built as an HIT professional.
Program Timeline
With full-time study, you'll be certification-ready in as little as twelve months.†
Complete in as little as 12 months†
Study Format
CareerStep programs are made to accommodate hectic schedules. This program lets you train whenever and wherever works best for you—at home, at lunch, at midnight, you name it. Study at your own pace, and hit us up anytime you need help.
Learn from home (or anywhere)
Study online (anytime)
Support
Need help getting through your training? We're available! Our Learner and technical support teams are ready to provide advice and answer questions—just give us a ring or drop us a line.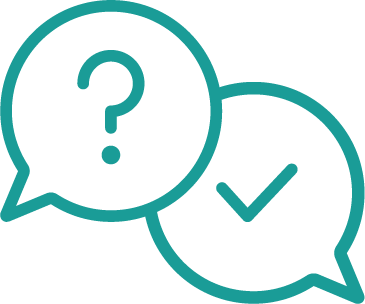 1:1 support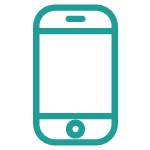 Phone, live chat, and email
CompTIA Certification Program Courses
Our 290-hour certification prep program is divided into six courses, which cover a gobsmacking amount of content: cryptography, risk management, social engineering, environmental controls, wireless attacks, router security, and so much more.
Program Orientation
>

Identify the elements, expectations, and requirements of the program.

>

Navigate the program using the pages, menus, and buttons provided.

>

Use the program tools, including the study planner, gradebook, and completion report and be able to contact Career Step via phone, email, forums, chat rooms, and social media.

>

Identify and use program-specific resources.
Computer Technician Core 1
>

Disassemble and reassemble a desktop computer safely.

>

Disassemble and reassemble a laptop computer safely.

>

Describe and contrast various types and features of motherboards.

>

Configure a motherboard using BIOS/UEFI firmware.

>

Maintain a motherboard by updating drivers and firmware, using jumpers to clear BIOS/UEFI settings, and replacing the CMOS battery.

>

Select, install, and support a hard drive.

>

Explain the TCP/IP protocols and standards Windows uses for networking.
Computer Technician Core 2
>

Plan a Windows installation.

>

Configure Windows settings after the installation.

>

Describe special concerns when installing Windows in a large enterprise.

>

Use Windows tools, including Disk Management, to manage hard drives.

>

Explain how to secure resources on a network via physical and logical access. control, user authentication, and user education.

>

Recognize malicious software and remove it to protect personal computers.

>

Use and support macOS for Apple computers.

>

Use and support Linux distributions with graphical and command-line interfaces.
Network+
>

Distinguish between client-server and peer-to-peer models used to control access to a network.

>

Configure TCP/IP settings on a computer, including IP address, subnet mask, default gateway, and DNS servers.

>

Explain the purpose of ports and sockets, and identify the ports of several common, network protocols.

>

Explain basic data transmission concepts, including throughput, bandwidth, multiplexing, and common transmission flaws.

>

Identify and describe the physical characteristics and official standards of coaxial cable, twisted-pair cable, and fiber-optic cable, and their related connectors.

>

Describe cloud computing categories and models, and discuss concerns regarding cloud connectivity and security.

>

Secure network connections using encryption protocols.

>

Configure remote access connections between devices.

>

Explain the most common wireless WAN technologies.
Security+
>

Define information security and Identify threat actors and their attributes

>

Describe the different types of vulnerabilities and impact of attacks

>

Identify the different types of attacks using malware

>

Explain how to create and deploy SecDevOps

>

Describe the vulnerabilities and protections of embedded and specialized devices

>

Describe the components of Public Key Infrastructure (PKI)

>

Describe the different cryptographic protocols

>

List different secure network protocols

>

Define business continuity

>

Describe how to achieve resilience through redundancy

>

Describe strategies for reducing risk

>

Explain concerns surrounding data privacy

>

List methods for protecting data
Program Completion
>

Prepare to take the next steps after program completion.
Show more modules
Certifications
This program will set you up to take the CompTIA: A+ 220-1001 (Core 1), A+ 220-1002 (Core 2), Network+ N10-007, and the Security+ SYO-501 certification exams.

CompTIA: A+ 220-1001 (Core 1)

CompTIA: A+ 220-1002 (Core 2)

CompTIA: Network+

CompTIA: Security+