Pay Nothing Until You Start Working
Introducing the CareerStep Income Share Agreement (ISA)—our most innovative funding source available.
Pay Nothing Until You Start Working
Introducing the CareerStep Income Share Agreement (ISA)—our most innovative funding source available.
What Is an Income Share Agreement?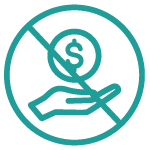 It's Not a Loan
An ISA is not a loan—which means no interest, no downpayment, and no debt. It's a payment deferment program where you agree to share a percentage of your income for a limited time.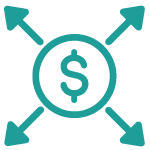 It's Flexible
You don't pay a penny until you land a job paying at least $30,000 a year. If you can't find work or if your income is below $30K, your payments are paused.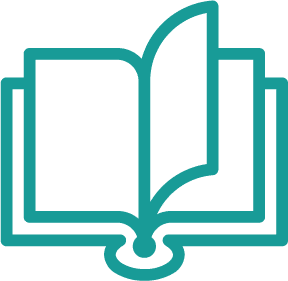 It's Affordable
Your monthly payment is just 12.5% of your income. As your income increases, your payments increase. You only make 24 payments or cover the maximum cap amount, whichever comes first.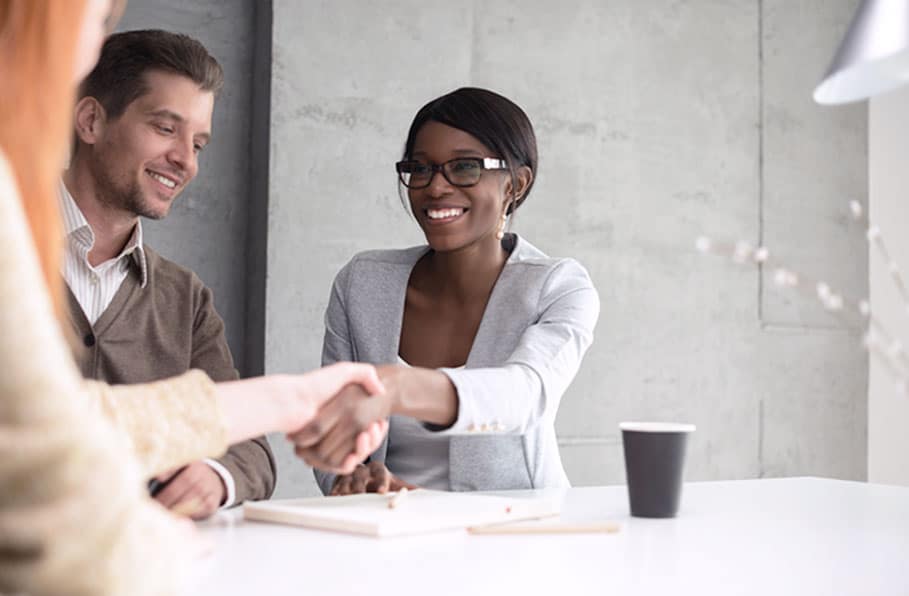 Your ISA Payments are Complete When...
1. You've made 24 payments.
2. You've paid a total of $8,500.
3. It's been 7 years since you finished your course, even if you haven't made any payments.
Get Started Today! Call 844-800-2303 >>
Breaking It Down
As with anything new, An ISA can be a little confusing. We're here to answer any questions you have, but here are the numbers you should know:
By the Numbers: Calculate your ISA
We Invest in Your Success
At CareerStep, we are committed to helping our learners change their lives—not just take a course. With the Income Share Agreement, we've put our money where our mouth is, we don't make a single penny until you've landed that dream job.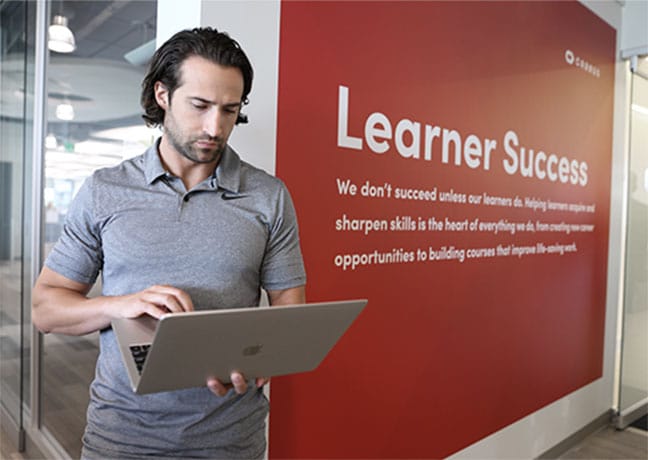 Your Questions—Answered
Who services the CareerStep ISA program?
The CareerStep ISA is serviced by our partner Leif.
What are the interest rates for the ISA?
ISA is not a loan so there is no interest. ISA payments are based on your gross income, so the pay-back amount varies from person to person.
You have to make at least $30,000/year before any payments start.
If you end up making much more than that (woo hoo!), you'll only pay up to the $8,500 cap.
If you reach $8,500 before 24 months, you're payments are complete!
Is my repayment calculated before or after taxes?
The 12.5% calculation is based on your gross income, meaning before taxes.
When do I start paying my ISA?
Your ISA goes into effect as soon as you complete the final exam of your course and lasts up to 7 years from that day. You don't start paying until you have a job that pays at least $30K, so you have time to take your certification exam and get hired (and we're here for you all along the way)!
How do you know how much money I'm making?
The ISA requires that you do a few things to validate your job status and income, including but not limited to:
Report your job status.
Report your monthly income.
Submit your tax returns.
Our ISA program is serviced by Leif. As soon as you sign your Income Share Agreement, Leif will assume management of the collection, reporting, and other administrative aspects of the ISA. They will send you reminders to keep your information up to date, but part of your contract agreement requires you to self-report your income and job status, and to submit your tax returns for income reconciliation.
How do I report my income?
When you agree to the ISA, you will create an account on the Leif website. This is where you will go to report your income and job status.
What if I don't complete my course? What is your refund policy?
Within 14 days of gaining access to your course (the day you gain access being day 0), you may choose to withdraw from your course. Your Enrollment Agreement will be rescinded (less a $50 application fee and any other shipping and handling fees associated with the course), and your Income Share Agreement is cancelled. If you should choose to withdraw from your course after the 14th day for ANY reason (non-compliance, dropping out, etc.), you will still be under obligation to fulfill the Income Share Agreement.
Do I need to be a US citizen to qualify for an ISA?
CareerStep Income Share Agreements are available to any learner who lives in the United States who are US citizens, US Permanent Residents, or DACA recipients.
What if I don't have a bank account?
You will need a bank account in order to qualify for an ISA, so you will need to open one.
Do I have to connect my "main" bank account?
The ISA contract requires you to connect whatever bank account you use to receive your income.
What if I file a joint tax return?
You will be required to submit your tax return to our partner Leif, but we are only interested in your personal income. If your spouse's income is provided in the documentation, it will not be included as your earned income towards repayment.
Do I have to use an ISA? Can I pay for the course myself?
ISAs are completely optional. We offer the ISA as a flexible, low-risk way to enable life-changing career growth, but we are happy to work with you in whatever way is best for your situation.
Can I switch halfway through my course from an ISA to full pay?
No. Once the ISA contract is signed and you begin your coursework, you must complete the terms of the agreement. However, you do have the option to pay the cap amount in full at any time.
When does the 7-year ISA period begin?
The ISA begins the day you pass the course final exam (not the certification exam). From that day, we have 7 years to collect full payment. Full payment is either 24 monthly payments or the max cap amount of $8,500.
Can I sign a second ISA during my ISA contract with CareerStep?
No. The ISA contract requires that you sign no other ISAs. We're investing in you getting trained and getting a job. Once either your ISA is paid in full or the 7-year term is over, you can sign an ISA with another organization.
When are my payments collected?
Payments are collected on the 1st of the month, and Leif provides 28 days to start as a grace period.
By submitting this form, I agree that CareerStep may contact me regarding their programs and services via email, telephone, or text message to the email address and phone number provided, including the use of automated technology to any wireless numbers. I understand that this consent is not required to make a purchase. Message and data rates may apply.