Medical Coding and Billing Professional Program Description
Get elite training and exceptional certification prep.
Get Started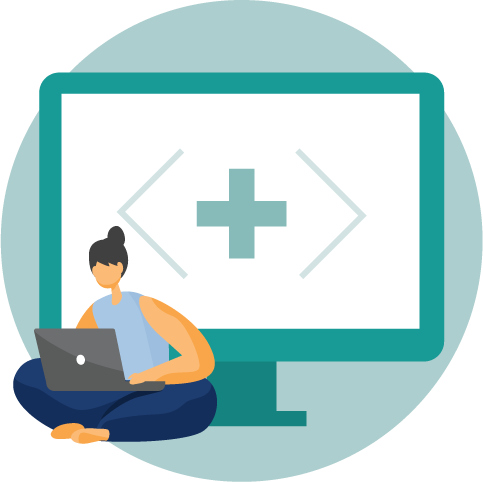 Overview
Designed to help you prepare for CPC certification, our skills-focused program covers the skills and knowledge that employers look for in medical coding and billing professionals or Certified Professional Coders. Throughout your online courses, you'll cover fundamental topics from medical terminology to professional coding.

You'll also get a crash course in career-readiness and hands-on experience with actual medical records.
Program Timeline
Our online medical coding and billing courses are designed to be completed in as little as 12 months.

Have other obligations and need to train on your own schedule? No worries. Our program is fully online and built for flexibility. With 12 months of full access, you can set your own schedule and complete your coursework on a timeline that fits your lifestyle.
12 months of full access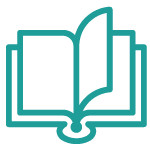 11 individual courses
Training Format
Our online Medical Coding and Billing Training is designed to fit your busy life. With courses 100% online, you can study wherever and whenever you want!

You'll have up to 12 months to complete all of your courses and can study as little or as much as you'd like each day. At the end of your program, you'll also take the next steps to prepare for your CPC exam, including taking the AAPC Practicode course.
Learn from home (or anywhere)
Study online (anytime)
Support
Even though you're learning independently online, you're not alone! Real people—dedicated trainers, technical support team, and Career Advisors—are all committed to your success, from pre sign-up to post completion. And, as part of the cost of your program, you'll also receive an AAPC membership which can help you connect and learn from peers in the field.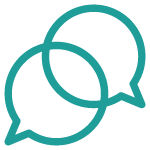 One-on-one support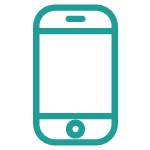 Phone, live chat, and email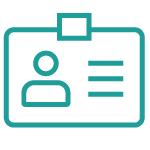 AAPC membership included
Medical Coding & Billing Program Outline
Our program covers all the most recent coding best practices and standards, which can help you prepare to confidently take the next step toward a new career in healthcare!
Program Orientation: Medical Coding and Billing Professional
>

Initiate the Medical Billing and Coding for Outpatient Services program.
Introduction to Healthcare
>

Identify health information management concepts common to allied health professionals.

>

Describe characteristics of health care delivery and settings in the United States.

>

Delineate career opportunities for health information management professionals.
Digital Technology
>

Have a basic understanding of the internet and evaluated hardware

>

Understand and be able to use various programs and apps

>

Be able to explain privacy and digital security in digital technology

>

Describe the fundamentals of input and output

>

Have an understanding of network devices

>

Use technology to help you find a career
Comprehensive Medical Terminology
>

Analyze how medical terms are built using common word parts.

>

Properly spell, define, and pronounce medical terms associated with each of the major body systems.

>

Identify and define the word parts most frequently associated with the major body systems.

>

Interpret common abbreviations used in medical terminology and cautions to remember when using them.
Law, Liability, and Ethics for Healthcare
>

Describe the structure of the healthcare industry and how it relates to the medical office profession.

>

Identify law and regulations related to the healthcare workplace.

>

Describe how law flows from the constitution to the courtroom.

>

Identify criminal acts and intentional torts.

>

Recognize what makes a contract and who can contract.

>

Identify medical malpractice and other lawsuits.
Anatomy and Physiology Essentials
>

Identify the structures, locations, and functions of major body systems and the organs that comprise them.

>

Explain how the organs of the major body systems interact and maintain homeostasis.

>

Compare various risk factors leading to high mortality and morbidity.

>

Describe the components of cell structure and their functions.

>

Summarize how infectious agents affect cellular growth and function.

>

Define basic anatomical terms.
Health Information Management
>

Identify data sources by describing types of medical records and the information found in each record.

>

Describe the role medical records take in coding and billing.

>

Describe the structure and use of health information.

>

Identify record data collection tools.

>

Discuss healthcare data sets.

>

Discuss appropriate health record documentation.

>

Describe data quality and integrity.

>

Discuss health information systems, including specialty coding systems.

>

Describe the archival, retrieval, and imaging systems used in health information.

>

Identify data retrieval, maintenance, security, and integrity processes.

>

Discuss the evolution of the electronic health record (EHR) and the personal health record (PHR).
Comprehensive Electronic Health Records
>

Demonstrate how patient records are used and regulated.

>

Complete tasks required for scheduling a patient.

>

Review clinical information reporting.

>

Explore revenue cycle and financial reporting.
Outpatient Coding
>

Accurately assign and sequence ICD-10-CM diagnostic codes for inpatient, outpatient, and physician services according to the official coding guidelines.

>

Differentiate reimbursement systems for various programs, including private insurance and contracts, managed care, Medicare, Medicaid, Workers' Compensation, and other disabilities.

>

Understand the difference between CPT, ICD, and HCPCS coding systems and identify their appropriate use in health records.

>

Describe the key elements of the Healthcare Insurance Portability and Accountability Act (HIPAA) and its impact on healthcare professionals.

>

Explain the differences between the Inpatient Prospective Payment System (IPPS) and the Outpatient Prospective Payment System (OPPS).
Medical Billing
>

Explain health insurance careers, opportunities, and expectations.

>

Differentiate between major health insurance programs, government-sponsored health benefit programs, and related federal health care legislation.

>

Explain revenue cycle management.

>

Demonstrate basic principles of national diagnosis and procedure/service coding and compliance systems.

>

Explain Impact of coding compliance, Clinical Documentation Improvement (CDI), and coding for medical necessity in health care settings.

>

Demonstrate understanding of how to complete CMS-1500 and UB-04 claims and payer-specific claims.
Program Completion: Medical Coding and Billing Professional
>

Prepare to take the next steps after program completion.
Show more modules
Medical Coding and Billing Certifications
CareerStep's online Medical Coding and Billing Professional Training Program covers the knowledge and skills that can help you prepare to successfully sit for industry-recognized certification. We want to support our learners in securing the certification that fits based on your career goals and current job requirements. Your training includes a voucher for the CPC exam, the AAPC Practicode course, and a membership to the AAPC.

Certified Professional Coder (CPC®)
A gold standard and one of the most recognized medical coding credentials — certified by the American Academy of Professional Coders (AAPC).