Medical Scribe Job Market
Make a difference while making a better living.
Get Started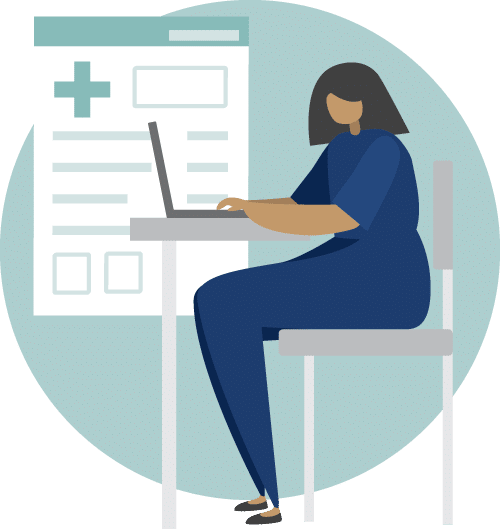 Job Duties
Medical scribes aren't on the frontlines of healthcare, which is good for those who prefer a little more predictability in their daily routines. They generally work behind the scenes —sometimes from the comfort of their own home—listening to dictations and converting them into written documents. Here's what their daily responsibilities might include:
Listening to the recorded dictation of a doctor or other healthcare worker.
Interpreting and transcribing dictation into patient history, exam notes, and other documents.
Reviewing and editing drafts prepared by speech recognition software.
Translating medical abbreviations and jargon into the appropriate long form.
Following up with the healthcare provider to ensure that reports are accurate.
Work Environment
Medical scribes work fast. They receive dictations and transform those into clear, accurate, written documentation in record time. They often work in physicians' offices, hospitals, or even from home—generally 40 hours a week.
Pay Scale
According to the U.S. Department of Labor Statistics, the middle 50% of working medical scribes earn about $35,000 a year. Generally, the more documentation they turn around, the more they make!*
Industry Demand
The healthcare industry is growing—fast—and is predicted to add 1.9 million new jobs over the next several years. That's why employers are looking for well-trained, motivated medical scribes with enough knowledge and confidence to jump in with both feet.*