Medical Assistant Job Market
Ready to be one of those weirdos that loves their job?
Get Started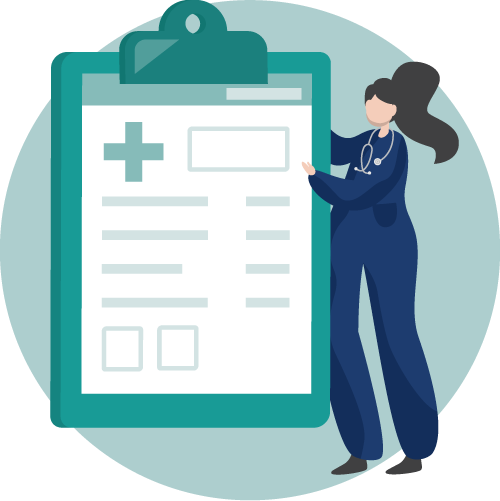 Job Duties
What does a medical assistant do? A lot. You'll be busy with both clinical and administrative responsibilities, performing general patient care, and playing a key role in keeping healthcare facilities running smoothly. A day in the life of you (as a medical assistant) might include the following:
Patient Work
Providing wound care
Assisting with sutures and fractures
Performing phlebotomy
Obtaining vital signs
Administering medications
Assisting during procedures
Labeling and processing specimens
Preparing patients for and perform EKGs
Administrative Work
Answering telephones
Managing medical records
Processing health insurance
Doing billing and bookkeeping
Scheduling appointments
Overseeing waiting rooms
Arranging hospital admissions and lab services
Work Environment
As a certified medical assistant, the world is your oyster. You can work in a variety of healthcare settings from physician offices, hospitals, clinics, and urgent care facilities to laboratories and nursing homes. The 24/7 nature of healthcare makes night and weekend schedules an option too. But, most medical assistants work regular daytime hours.
Pay Scale
You can earn a great income with job security and plenty of upward mobility. Salaries vary by employer, location, and experience, but according to the Bureau of Labor Statistics, medical assistants earn between $27,000 and $38,340 per year on average. Plus, considering the nature of the industry, medical assistant jobs often include healthcare benefits.*
Industry Demand
Healthcare is growing at a faster pace than other industries, creating lots of job opportunities nationwide. The U.S. Department of Labor estimates that the demand for medical assistants will grow 29% in the next 10 years. This past year alone, over 220,000 medical assistant jobs were posted nationwide.*