Nutrition and Personal Trainer Job Market
Train for a career you'll love.
Get Started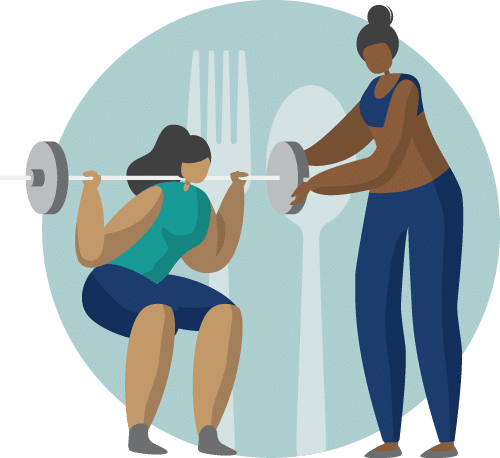 Job Duties
You'll be an inspiration for those who need help tweaking their diet and/or developing an exercise routine to meet their individual goals. You'll lead, instruct, and motivate. Here's a breakdown of your responsibilities:
>

Teaching proper fitness and nutrition habits

>

Observing clients' exercise routines and tracking their progress

>

Developing fitness/meal plans based on client's needs and goals
Work Environment
Certified personal trainer and nutrition specialists work in a variety of facilities such as health clubs, fitness centers, yoga studios, and even client homes.
Pay Scale
The salary for this role varies based on facility, location, and experience, but the national average annual income is just over $30,000.*
Industry Demand
Health is a top priority for most everyone—especially now. Which means that businesses will be investing more time and energy to make sure their employees stay in good shape. Which also means the need for professionals with extensive knowledge of nutrition and fitness is going to surge. In fact, experts predict a 11% job-growth increase over the next 10 years.*