Becoming a Nationally Certified Pharmacy Technician is Critical
Posted on 08.08.2012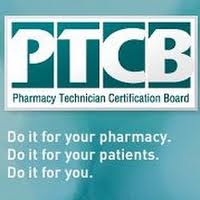 Are you currently contemplating becoming a Certified Pharmacy Technician (CPhT)? If so, here are a few reasons why getting nationally certified is essential to pursuing or advancing your career as a Pharmacy Technician.
Quality of knowledge
Every state has different requirements for working as a Pharmacy Technician. Some states require national certification and some don't. Whether required by one's pharmacy state board or not, having this certification will definitely help you stand out from the competition. Being nationally certified not only shows employers your knowledge and skills have met nationally recognized standards, but also the customers and your peers.Once you become a certified pharmacy technician, it is important to continue your education; re-certification is required every 2 years by completing a minimum of 20 hours of C.E. credit. This continuing education can facilitate the extended pharmaceutical knowledge that will prove valuable to your patients.
Increased job prospects/pay
Nationally certified pharmacy technicians will be at the top of employer's lists for future employees. The U.S. Bureau of Labor Statistics expects the employment of pharmacy technicians to increase 31% percent by 2018. This is due to an increase in the number of consumers who use prescription drugs. They also note "job prospects are expected to be good, especially for those who are certified." Pharmacy technicians who have earned the title CPhT can make as much as 38% more than pharmacy technicians who aren't certified. Even pharmacy technicians who are already employed typically get a raise once becoming certified.
National networking and resources
When you become nationally certified through the Pharmacy Technician Certification Board (PTCB is the most nationally recognized pharmacy technician certification organization) you have a number of networking opportunities as well as access to informational/employment resources. PTCB offers newsletters, employment assistance and lists of local organizations. You can also stay up to date on current requirements and regulations within your state. National pharmacy meetings and conventions are a great way to network within the profession. Many offer pharmacy technician-specific CE opportunities, providing you with an excellent way to keep up with the latest advances in the field.
At a time when increasing demands are being placed on the health care system, pharmacy technicians play a vital role in ensuring the safety of those taking prescription medications. Whether your state requires you to be certified or not, gain the critical knowledge to ensure you are giving each and every patient the care they deserve. To learn more about your states specifications and requirements to be a CPhT, please visit www.PTCB.org. Find out more about pharmacy technician salary, job description, and training requirements on our website.
Labor, U. D. (2011, November). Occupational Outlook Handbook. Retrieved July 26, 2012, from Bureau of Labor Statistics: https://bls.gov/
Trade Schools, Colleges & Universities Education & Career Articles. (2010, November). Retrieved July 2012, from Trade-Schools: www.trade-schools.net