3 Things No One Tells You About Being a Dental Assistant
Posted on 01.06.2020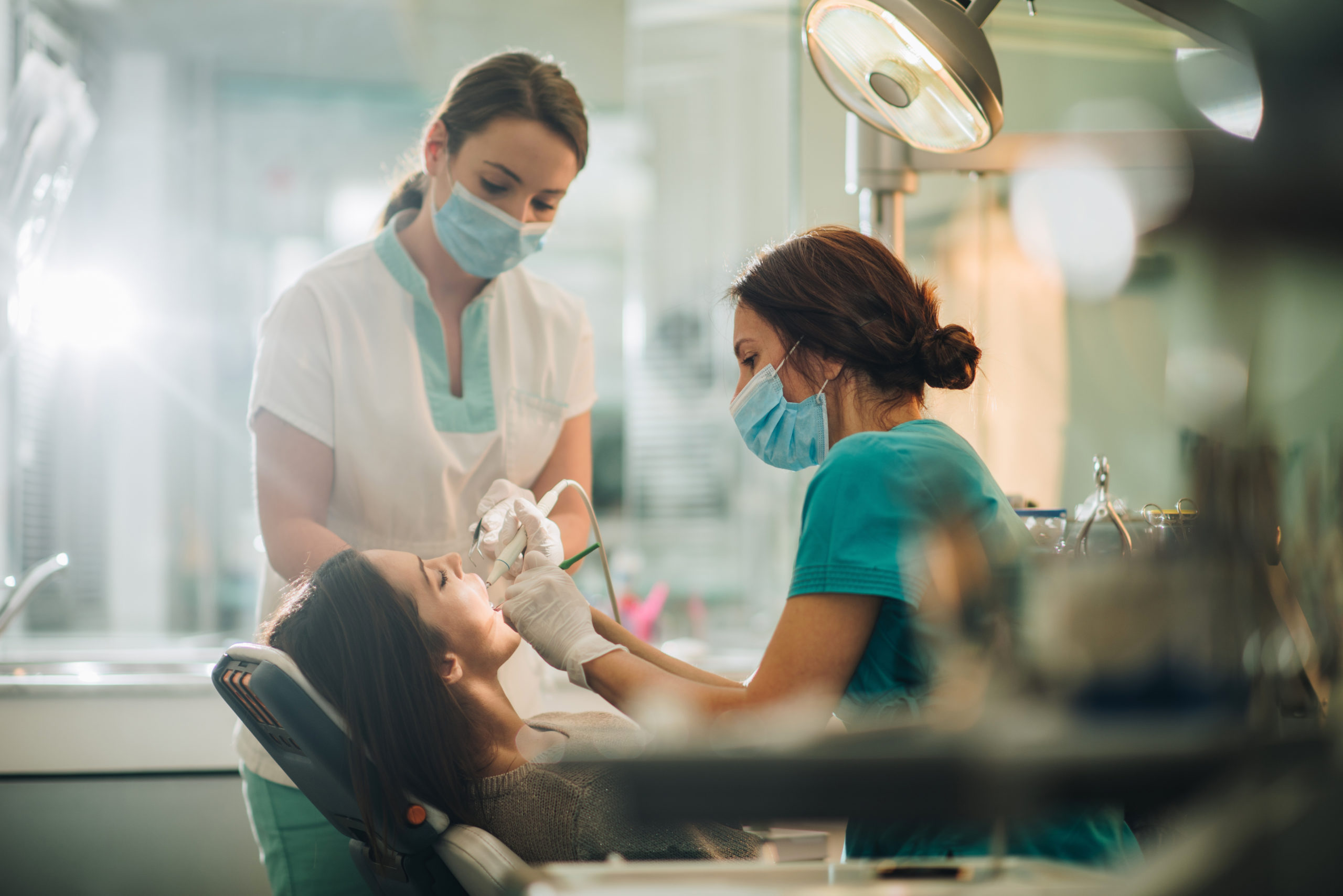 If you've ever set foot in a dental office, chances are you've met a dental assistant. At first glance, it may seem that the bulk of their duties is handing tools to the dentist and reminding you to rinse and spit. But dental assistants do so much more. A career as a dental assistant can be one of the most rewarding and stable job options on the market today. The rise of dental assisting programs across the country is just one signal that more and more people are seeing the benefits of this career. Before you decide to pursue your own dental assistant certification, here are a few things you should know.
The Need for Dental Assistants Is Growing
The need for dental assisting careers is growing, dictating the expanding demand for dental assisting programs to address that need. The number of dental assistant positions is expected to increase by 11% through the year 2028, a rate much faster than that of other occupations. That means now is the perfect time to jump into this career opportunity. As a career path, dental assisting is a competitive and stable field. The average dental assistant salary is about $38,000. Most work normal office hours, and many full-time dental assistants enjoy employee benefits like health insurance and retirement options.
Dental Assistants Are Essential to a Functioning Dental Office
Without dental assistants, the dental office as we know it wouldn't exist. They are a crucial component of the function and atmosphere of the office. Depending on the needs of each individual dentist and office staff member, dental assistants perform a variety of duties:
Assisting the dentist during dental procedures
Sterilizing instruments
Taking dental impressions
Managing office records like billing and paperwork
Greeting and caring for patients
Scheduling and confirming appointments
Instructing patients on proper oral care
One of the most important aspects of a dental assistant's responsibilities is actually assisting patients. This can be a rewarding relationship as dental assistants interact with new people every day. They often have the opportunity to teach patients about proper oral care and hygiene. Doing so requires excellent communication skills and a deep knowledge of dental procedures and care.
You Can Train to Be a Dental Assistant Online
Deciding to pursue dental assistant training doesn't mean you have to drop everything and return to life as a full-time student. A variety of options are available to help you receive the training you need while fitting in with your schedule and lifestyle. CareerStep's online Dental Assisting program gives you the opportunity to receive training at your own pace and in your own home. Our online course is divided into 30 bite-size modules to make learning simple and prepare learners for national certification exams for their career in the dental industry. A professional externship is included in the learning experience and gives you the advantage of hands-on practice at a local dental office. You'll learn under the supervision of a dentist or certified dental assistant.
If you're ready to pursue an exciting career in dental assisting, enroll in CareerStep's Dental Assisting program today.