Career Change After 50: I Became a Medical Coder
Posted on 06.23.2014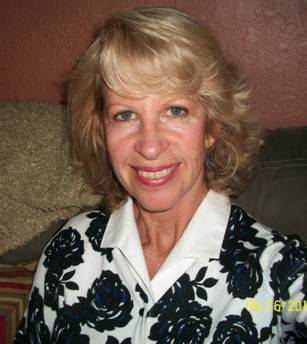 I was ready for a career change so I researched to find my best option, and I chose the CareerStep Medical Billing and Coding program. I liked that medical coding is an in-demand profession and that my age would not be an issue to entering the field. I also loved the fact that the CareerStep program was completely online. I was still able to work at my previous profession (a necessity for me) while I was going through the program.
I started the course in March of 2013 and finished in February of 2014. I graduated with honors and took the CPC exam on March 22. About a week later, I found out I had passed! CareerStep prepared me very well for this vital credentialing exam. If you pass their final exam with honors, you will be in a much better position to pass your CPC.
As recommended by CareerStep, I joined the AAPC as a student in January. I started attending monthly meetings as soon as I could. This networking really helped me land my first job. After passing my CPC exam, I applied for a coding position with a large local healthcare organization in my area. I got an interview in May and started my new coding job in June.
You really could not have asked for a better outcome than I have had; I have a full-time job as a Health Information Coder, a great starting salary, benefits and lots of opportunities for advancement. Everyone I work with is very nice and we are able to get help and feedback from each other—especially me, as I am the newest coder and still being trained. The lead coder that I work with told me she started in a non-coding related position and slowly worked her way up. I told her I knew I was very fortunate to have been hired with no coding experience other than my CareerStep program. So far, I find the work very engrossing and interesting. I look forward to being a great employee for years to come.
The program wasn't always easy. In fact, I struggled with the E/M section and the practicum reports. At times, I questioned my ability to finish, not to mention actually be a medical coder. CareerStep was wonderful. They were always available to help me with my questions or to offer encouragement when needed. The student forums were also extremely helpful. We were all going through the same things. We could vent and provide information and resources to each other. The coding supervisor, the person who interviewed and hired me, told me she especially looks for people who she feels can work independently and do not need to be "micro-managed." Well, I don't know of any more independent types than those who go through and complete an online training program like CareerStep's. The CareerStep program, although challenging and difficult at times, gave me an excellent foundation to succeed. I am very happy that I selected them as my education provider, and I would wholeheartedly recommend them to others.
I owe a lot to CareerStep. Other people I know have taken similar programs that cost much, much more but were not more comprehensive than CareerStep's program. It's a great value and great education. If you apply yourself you can go far. CareerStep provides all the tools and support you will need to start your new career. If you want to be a medical coding/billing professional, you can't go wrong with CareerStep!
Candace Burklew, CPC-A