CPC or CCA? The Big Question for New Coders
Posted on 08.06.2014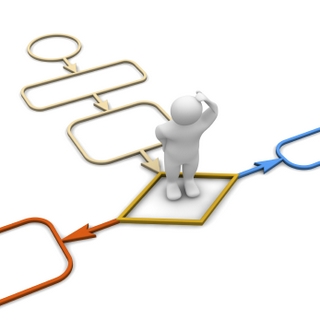 Once students are nearing graduation and looking at their different credentialing options that would make it easier for them to secure medical billing and coding jobs, the most common question we get is whether they should take the CPC or the CCA. Well, you don't have to wonder any longer! We've put together this list of questions you should ask to guide your decision.
Which exam should I take? The CPC exam through AAPC or the CCA exam through AHIMA?
Both exams are nationally recognized, and passing at least one exam indicates your preparation as a coder. There are some coders who choose to take certification exams through both organizations, but that is not required.
Which exam do employers prefer?
Overall, one exam is not more widely preferred by employers. Both are nationally recognized, but each employer may be different in their personal preference. If you have a few employers in your area you'd like to work for after you graduate, we recommend looking at their job listings or contacting them to see if they have a preference.
What about the CCS or CCS-P?
The CCS and CCS-P exams are not considered entry-level coding exams. They are fill-in-the-blank and much more difficult to pass, which is why they are only recommended for coders who have a few years of on-the-job experience.
Are there any employers that will hire me before I get certified?
In some cases, employers may reimburse you for ongoing credentialing or allow you to earn a specific credential within 6 months to a year of your hire date (if you have the CCA and need the CPC, for example). Currently, being nationally certified as a coder is not a requirement of all employers, but the industry is trending that direction. More employers want to see at least one credential up front before they will consider an applicant for hire. If employers are requiring credentials, and you are not yet nationally certified, you will be more limited in your options for employment. For that reason, we recommend all of our graduates get certified as early as possible after their graduation from the program.
Which organization is better, AHIMA or AAPC?
The organizations are different and neither is better than the other. If you look at the differences in what is offered with the membership, as well as the difference in the certification exams themselves (the format, the price, the types of questions), you may decide you have a preference between the two organizations.
Which certification do most CareerStep coding graduates take?
We have had graduates be successful with both the CPC and CCA exams. More of our graduates take the CPC exam, but that is most likely because the exam includes a free retake and many of our students are involved in their local AAPC chapters.
I eventually want to work as an inpatient coder. Which exam more closely matches my goals?
Typically entry-level coders begin as outpatient coders. Many times outpatient coders move into inpatient coding once they get more onsite experience, but inpatient coding is generally considered a more advanced and experienced level of coding. Because of that, there are no entry-level credentials that represent a high level understanding of inpatient coding. Most employers will expect you to begin as an outpatient coder; however, if they know you have the inpatient training as well, they may be more likely to hire you with plans to cross-train you in inpatient coding later. For that reason, a CPC credential or a CCA credential will both put you in the right position to be certified as an outpatient coder first with the potential to move into inpatient training later as you gain more experience and additional credentials.
Which credentials should I get once I have a few years of experience?
There are many credentials available through both AHIMA and AAPC that you can choose to pursue after you have had a few years of experience. A few examples include the CCS, CCS-P, CPC-H, and specialty exams. These exams represent a high-level understanding of medical coding in various settings and practices. Many coders maintain credentials in both organizations, and generally the more credentials you have the better. For example, you could take the CPC exam through AAPC to start, and then once you have more on-the-job experience decide to sit for the CCS exam through AHIMA.