Medical Billing & Coding Job Duties, Requirements, & Salary
Posted on 06.28.2019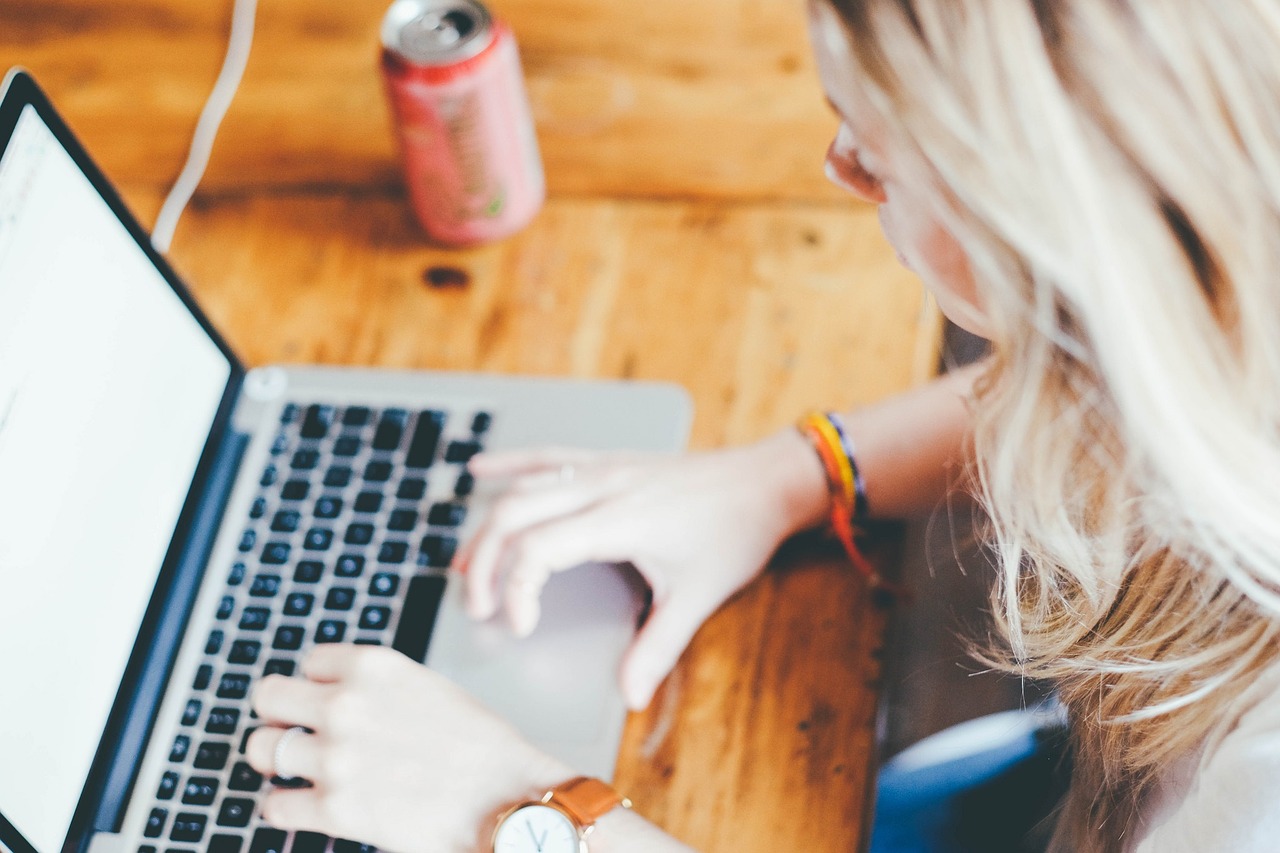 Don't you wish you could find a well-paying job with flexible hours that doesn't require years of schooling to get into? You've found it. Becoming a medical coding or billing specialist is one surefire way to fast-track your career toward financial freedom and comfortable living.
These healthcare professionals are essential to the medical world. Basically, they help bridge the gap between patients, insurance companies, and healthcare providers. Medical billing is similar to medical coding, but they are actually separate roles working together to accomplish a similar goal.
Positions in this field are quickly rising in demand, with an above-average expected growth rate of 13% by the year 2026.
What makes this career path such a smart choice? It could be the flexible work schedule or lucrative pay, but one of the greatest advantages is the education requirements. For most entry-level positions in medical billing and coding, all you need is a postsecondary nondegree award or an associate's degree program.
Okay, so what does a postsecondary nondegree award mean in plain English? It basically means you don't have to go to a traditional college to get started. This makes medical billing and coding a lucrative career path to begin either right out of high school or later in life without racking up student debt and long hours in a classroom.
Sounds pretty great, right? So, what is medical billing and coding, exactly? What is the typical medical biller job description and what are some key medical coder responsibilities?
You're about to find out.
Medical Biller Responsibilities
The medical billing job description is pretty straightforward: create and send medical claims for the insurance companies and the patients.
The medical biller is responsible for reporting accurate information to the insurance company so the patient can be billed for the correct amount—no more, no less. Once the insurance company has paid its portion, medical billers are also in charge of getting the remaining bill drawn up and sent to the patient.
Other medical biller responsibilities include following up on unpaid claims, clarifying discrepancies, arranging payment plans for patients, obtaining pre-authorizations for certain procedures, reviewing bills, confirming eligibility, and more.
Required Skills For Medical Billers:
Proficiency with computers and medical billing software
Knowledge of unfair debt collection practices and insurance guidelines
Understanding of primary code classifications: ICD-10-CM, ICD-10-PCS, CPT and HCPCS
Communication skills with patients/healthcare companies
Basic accounting and bookkeeping practices
How Much Do Medical Billers Make per Hour?
The typical payscale for a medical biller can fluctuate according to location, experience, and training. PayScale suggests that the hourly pay can range anywhere from about $12 to $20, with an average of $15.75.
The Bureau of Labor Statistics estimates a median annual salary of about $40k for medical billers with ample room for advancement to a higher pay grade. With one (or several) specialty medical coding certifications, you can continually raise your status and your paycheck.
Medical Biller Advancement Opportunities
You may start your career as a medical biller, but you can choose to specialize in a specific area of the medical field to earn more. Let's say you choose to specialize in family practice. Once you've earned your specialty medical coding certification, you have the potential to increase your salary by 30%. Since medical billers make a median salary of $40k, this specialty certification increases your salary potential to around $52k. That's quite a leap.
With this renewed confidence in your skills and abilities, you decide to go after a supervisor position for a certified medical biller. You land the job, of course, and now you're making $55k.
But you're not finished yet! After rewarding yourself with a long vacation, you decide to buckle down and earn your coding certification specialty in pediatrics. The result? Another bump in your pay, averaging at around $60k annually, according to The American Academy of Professional Coders 2016 Salary Survey.
Is Medical Billing a Salary or Hourly Career?
That's up to you. You can pursue a full-time medical billing career and earn an annual salary, or you can make a chunk of money on the side by choosing an hourly position with a lenient schedule.
What Does A Medical Biller Do On A Daily Basis?
Let's take a look into what your life would be like as an on-site medical biller. You arrive at your place of work in the morning, usually an office or a healthcare center, and fire up your computer. You might check your emails, skim your to-do list, and get started on the priority assignments.
There was a patient with bronchitis that came in for a visit yesterday, and you've got to file their insurance claim on time or the insurance provider can deny it. You review the details of their office visit, check with the policies of their insurance provider, and write up a claim to send to the insurance company.
There is another patient scheduled for an advanced procedure, for which you must obtain a referral or authorization from the insurance provider, so you call them up to work out the details. Once that's squared away, you get to the stack of bills in your inbox. You might email an insurance provider to clear up any discrepancies on a recent claim, call a patient to collect an overdue balance for the remainder of their bill, and maybe even set up a payment plan for them.
After a lunch break in the hospital cafeteria, you return to your desk to investigate claims that were denied by the insurance providers. This may require some research into their policies, a few phone calls to either the providers or patients, and filling out an appeal form.
At the end of the day, you update your cash spreadsheets and your collection reports, make one last call to let a patient know their authorization was approved, and order takeout to pick up on the way home to your kids.
But wait, can medical billers work from home? Absolutely. The only difference is that you can work in your pajamas and you don't have to endure that awful commute in rush hour traffic.
Medical Billing Job Duties
Verify coverage and eligibility for medical services
Communicate with insurance providers and patients
Review patient bills and correct any missing or inaccurate information
Use a billing software to prepare and transmit claims
Collect unpaid claims and clear up discrepancies
Investigate and appeal claims that were denied
Complete data entry to update spreadsheets and reports
Work with patients to set up payment plans
Adapt to updates and changes in billing software
What Is It Like Working in a Medical Office?
A medical office is typically a fast-paced, diverse work environment, but your own experience will greatly depend on where you choose to work, whether it's a busy hospital or a quiet private practice. Either way, there are a few basic skills you'll need to thrive in a medical office.
Understanding HIPAA: The Health Insurance Portability and Accountability Act (HIPAA) is of the utmost importance when working in the medical field. HIPAA is a strict privacy policy that protects any and all medical information pertaining to a patient. A breach in this policy can result in heavy legal consequences, financial burdens, and even termination.
Communication with Patients: Communication with patients and insurance providers constitutes a large portion of a medical biller's responsibilities. A medical biller should be well-versed in basic medical terminology and insurance procedures and policies to ensure communications are clear and void of misunderstandings.
Phone and Email Etiquette: In this position, you can expect to send countless emails and make a whole lot of phone calls. Effective and professional phone and email etiquette is a must-have skill for medical billers.
Training and Experience Required
Becoming a medical biller requires a basic level of training and experience. You can easily earn your medical billing certification online, as opposed to enrolling at a physical college campus. Not only will this provide you with the option to pursue your certifications at your own pace, but it is also a far more convenient and affordable option.
CareerStep Success in Medical Billing
Online training is a realistic way to pursue this highly lucrative career path without buckling beneath the weight of your responsibilities.
Take it from Yulia, a CareerStep learner who turned to our online training solutions to begin a stable career in a new country: "I watched the CareerStep promotional video, read the testimonials, checked the price, looked at what to expect, and I liked it," she said. "So I signed up and started my career."
Once Yulia completed our online training and began her job search, she landed a position in medical coding after just one month. Yulia's CareerStep story is not only inspiring, but also a great example of the possibilities available to anyone who's willing to put in some extra work to change the course of their future.
Medical Coder Responsibilities
Medical coders are vital to the healthcare system and the first step in securing medical coverage from insurance providers for office visits, routine exams, advanced procedures—you name it.
The typical medical coder job description includes reviewing patient information, converting that information into universal medical codes, and completing data entry to submit forms and claim details to the medical biller.
How Does a Medical Coder Differ from a Medical Biller?
The primary difference between a medical coder and a medical biller is the phase of the process in which they operate. Medical coders are responsible for converting healthcare services into universal codes so that the medical biller can then use those codes to communicate with the insurance provider and submit reimbursement claims.
Can Medical Billing and Coding Be Performed Separately?
More often than not, medical billing and coding are two separate positions fulfilled by different people. In some cases, perhaps at a small private practice, there may be a unified position that is responsible for both coding and billing.
What Does A Medical Coder Do On A Daily Basis?
Let's imagine what your life would be like as a medical coder working at a healthcare facility or medical office.
Much like a medical biller, you might start your day reviewing emails and sifting through your to-do list to find the most important tasks first. This is time-sensitive work, after all.
You'll start by reviewing a patient's medical information and converting the medical services they received into codes using a classification system such as ICD or CPT. You'll enter these codes into an online program, triple-check their accuracy, and ensure they're in accordance with insurance regulations.
You may come across documentation that is unclear, incorrect, or inadequate. In this case, you would communicate with the insurance providers and/or the medical staff to rectify any mistakes or missing information.
Once you've cleared away the majority of your daily task list, you may take some time to pursue ongoing training to learn more about your profession, master new software, or obtain a specialty certification to increase your pay.
Your daily routine may differ slightly should you choose to work from home, but the workload and responsibilities will remain the same.
Medical Coding Job Duties
Review patient information and translate services into correct codes
Input medical data entry into patient account systems
Complete many given tasks in a single day
Understand the universal code classifications such as ICD-10 (International Classification of Diseases) and CPT (Current Procedural Terminology)
Communicate with insurance providers and medical staff
CareerStep Success in Medical Coding
Because medical coder responsibilities are a bit more complicated and technical than that of a medical biller, it may take more time to earn the necessary credentials. Fortunately, CareerStep offers online training for a career in medical coding.
Yulia, our successful CareerStep learner, took our online classes, landed her first job, and continued to build on her career as a remote medical coder. Today, Yulia sets her own schedule and enjoys the freedom of earning a lucrative income while working comfortably in her home.
Do Medical Coders & Billers Work From Home?
Medical coders and billers have the option to pursue a remote position from home. As long as you have a computer that can support the latest coding or billing software, steady internet connection, and a phone, you can complete all of your work from your house, at a coffee shop, or at a local park while your kids tire themselves out on the playground.
The benefits of working from home include freedom to work and learn in a way that you like best, freedom to spend more time with your family, and an opportunity to make money without having to leave your house. You can avoid rush hour traffic, opt out of the workplace politics, and focus on improving your future in a balanced and healthy schedule.
Can medical coders work from home at night? Not usually. Because coders and billers are performing important, time-sensitive work on which other job responsibilities rely, these positions are usually tied to a team that is expected to work normal business hours.
Is There High Demand For Medical Billers & Coders?
As the global demand for healthcare and medical services continues to rise, so does the demand for medical billing and coding specialists. This field boasts an expected industry growth rate of 13% by 2026—which is above average.
Now is the time to jump on board, before the field becomes oversaturated with competition. At CareerStep, we can provide you with the online training you need to kickstart your journey and the resources to help you land your first job in medical coding or billing.
"I hadn't received my certification yet, but I got a call from the first place I applied right away. They were very impressed with my resume, which had been revamped by CareerStep graduation services." — Yulia Willoughby
How Long Does It Take to Become a Medical Biller & Coder?
One of the major advantages of choosing to become a medical billing and coding specialist is the minimum education required for such a well-paying position.
Many online certificate programs can be completed in less than a year and provide learners with the added benefits of learning at their own pace without spending hours and hours in a physical classroom.
There are certain special degrees and programs available that can take two years or longer to complete, but you can always begin those additional options once you've got your foot in the door.
Is Billing And Coding A Good Career?
Overall, medical billing and coding is a fantastic career choice. You can complete the necessary education within a realistic timeframe, start earning a decent living on the ground floor, and continue to work your way up the pay scale with continued education and ample advancement opportunities.
"I liked that if I wanted to power through and finish, I was able to move through at a fast pace on my own." – Ashleigh Sosebee, WAHM and military wife.
Not only is this a lucrative career choice, but it's also a very stable one. Demand for medical coding and billing specialists will continue to rise, so long as we have a thriving healthcare system and insurance providers. Furthermore, you can pursue this career from the comfort of your own home, according to your own schedule—and you really can't beat that kind of freedom.
"I have been able to be there for my daughter in a way that I wouldn't have been able to before, so I am very, very grateful for CareerStep." – Elizabeth Morgan, stay-at-home mom and full-time medical coder.
Let us help you succeed. At CareerStep, we're with you every step of the way, from the day you begin your training, to the moment you decide to earn another medical specialty certification to increase your income. Take control of your future and kickstart your career in the medical industry. Enroll in CareerStep's medical billing and coding program today!
"Starting a new career does seem like a big leap of faith, but you do it in baby steps … CareerStep builds your confidence so much that at the end you really feel empowered, and it's very rewarding" – Karen Billings, a CareerStep Learner.