Certified Medical Billing Job Description
Get ready to love your job.
Get Started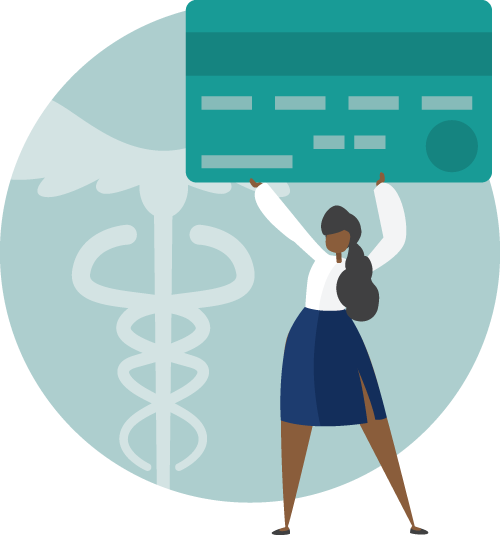 Job Duties
So exactly what does a medical biller do? You'll provide a vital piece of the healthcare puzzle and help people get their crushing medical bills covered by third-party payers. Specific responsibilities in your medical billing career will vary from job to job but often include the following:
Registering patients and verifying their insurance coverage
Collecting the information required to create claims
Working directly with insurance companies, healthcare providers, and patients to get claims processed and paid
Reviewing and appealing unpaid and denied claims
Handling collections of unpaid accounts
Managing Accounts Receivable reports
Answering patients' billing questions
Work Environment
As a medical billing professional, you can work in almost every type of healthcare facility, including hospitals, clinics, doctors' offices, skilled nursing facilities, and home health agencies, among others. There are also employment opportunities in insurance companies and specialized medical billing firms. It's also possible to find remote medical billing jobs from home. Additionally, our program is recognized and already trusted by some of the nation's largest healthcare services and managed healthcare companies in the U.S.
Pay Scale
How much do medical billers make? Your medical billing career salary will vary by employer, location, and experience. But the Bureau of Labor Statistics reports that the median salary for medical records and health information specialists is $45,240*, so you can earn a great income with job security and the potential for employee benefits. You'll have upward mobility too. Earning your medical coding certification can further increase your income.
Industry Demand
Demand is rising alongside the increasing need for healthcare services. Both are due to our aging population plus greater numbers of people insured through the Affordable Care Act. If you're considering a new career and looking for a good opportunity, you may have just found it. Medical billing jobs are plentiful, and the field is growing steadily. The Bureau of Labor Statistics estimates 13% growth in medical billing jobs in 10 years.*
*Bureau of Labor Statistics, U.S. Department of Labor. "Medical Records and Health Information Technicians." Occupational Outlook Handbook. Accessed May 25, 2023.
Statements found in the United States Department of Labor Occupational Outlook Handbook are not a guarantee of any post-graduation salary, in part because the data used to create the Occupational Outlook Handbook includes workers from differing educational backgrounds, levels of experience, and geographic areas of the country.