Medical Transcription Editing Program
This program is certified and approved by the Approval Committee for Certificate Programs (ACCP).
You'll always speak with a real human.
Our Career Advisors know their stuff. And they're super nice.
Medical Transcriptionist Training: A Tiny Investment for Infinite Success
You're busy. You've got bills to pay. And you need stability. With one small investment, you could find the peace of mind, salary, and job satisfaction you've been looking for. The best part is that you could take the first big step right now.
630 Hours of Study

Complete in as Little as 12 Months†

$30,100 Median Salary*

RHDS Certification Prep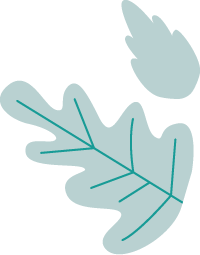 Unleash your full potential for a more fulfilling life and career. We'll help.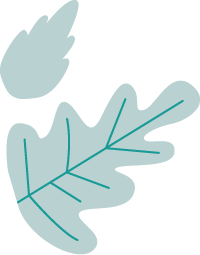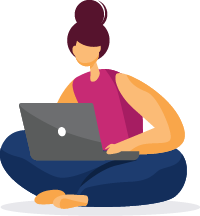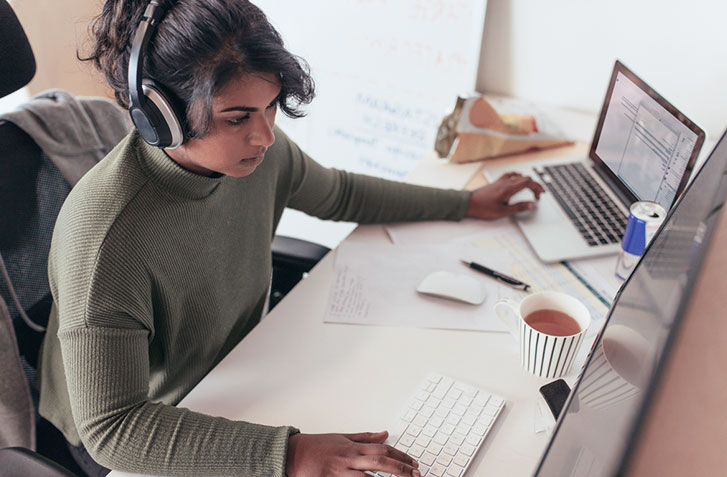 This Could Be the Perfect Job for You
As a medical transcriptionist, you'll be typing (i.e. transcribing) audio recordings of doctors' notes for patients' medical records. You can also opt for an editing position using the skills you've learned in our medical transcription editing course, where you'll proof and correct reports generated by speech-recognition software.
See full job description >>
3 Reasons to Complete Your Medical Transcription Certification Prep With CareerStep
Get qualified fast.
Medical transcriptionist certification requirements shouldn't cost years. As little as twelve months (about 630 hours of study) sounds more reasonable.†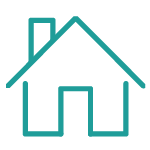 Work from home.
Most medical transcriptionists and medical transcription editors work from home, making it the perfect job for parents (and anyone else who needs a flexible schedule).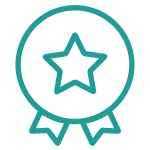 Get certified.
Our career training provides the knowledge and certification prep materials you need to sit for industry-relevant certification exams.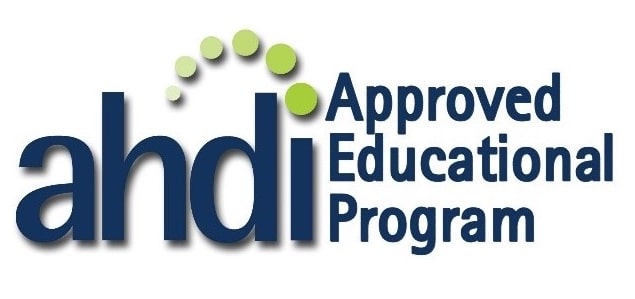 Association for Healthcare Documentation Integrity (AHDI)
The CareerStep Medical Transcription Editing training program is certified and approved by the Approval Committee for Certificate Programs (ACCP), which is a joint committee established by the Association for Healthcare Documentation Integrity (AHDI) and the American Health Information Management Association (AHIMA).
Our Happy Learners Say It Best
At my age, I didn't think I could learn anything new. I was concerned about learning the medical environment. I was amazed at how easy it was to learn all these things about the human body! And medicine. I learned so much that now when I go to my own doctor, I understand what he is saying. This has been an exciting addition to my life and I look forward to becoming a medical transcription editor.
The MTE course … is very thorough in order to make you knowledgeable and efficient on the job. The course is self-paced, time consuming and challenging. It requires a person to be self-motivated and committed to earning their degree... I am confident that I will be prepared for a great career in the MTE field when I am finished. CareerStep even helps with job placement which is a huge plus to me!
This has been an excellent opportunity for me. I have always been interested in the medical field and this has helped me to achieve that goal. The instructors at CareerStep have been really supportive and helpful along the way.
1. Start today.
Begin your training (and transformation) right now.
2. Learn your way.
Complete your training on your own terms.
3. Get hire-ready.
Prepare to take valuable certification exams.
Ready to Dive In?
Sign up online now to start the Medical Transcription Editor program.
By submitting this form, I agree that CareerStep may contact me regarding their programs and services via email, telephone, or text message to the email address and phone number provided, including the use of automated technology to any wireless numbers. I understand that this consent is not required to make a purchase. Message and data rates may apply.
Program Overview
Medical transcriptionists play an important role in healthcare. Throughout your program, you'll learn the skills that can help you be successful on the job – all from home. Your online medical transcription training takes as little as twelve months and it's WAY less expensive.†
>  Complete in as Little as 12 Months†
>  Self-Paced Study
>  Anywhere, Anytime Learning
>  1:1 (Human) Support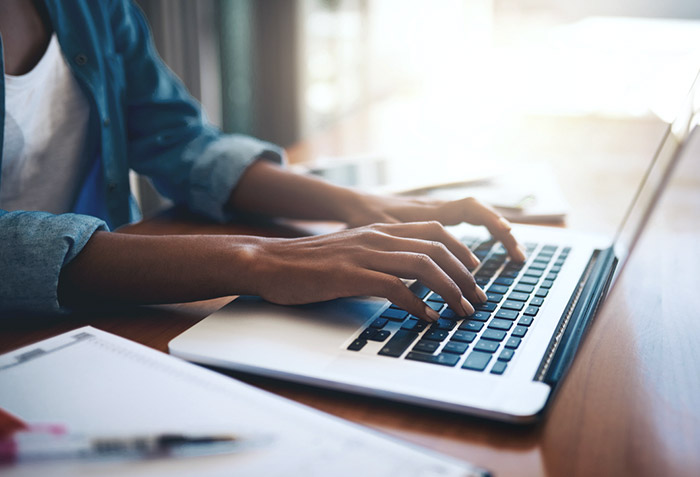 What You'll Learn
Looking at how to become a medical transcriptionist? All the healthcare terminology and grammatical goodness, as well as what you'll need to know to get hired can be found right here. You'll also become a documentation wiz and a master typist.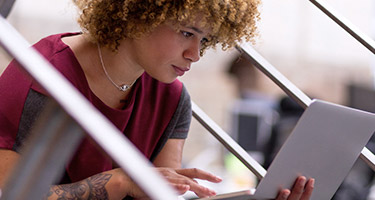 Intro
Learn your way around the program and gain an understanding of the industry.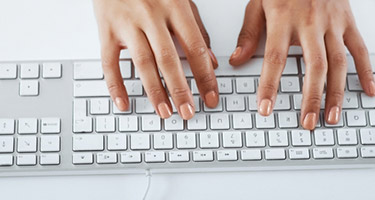 Writing Techniques
Build typing speed and efficiency, sharpen your grammar and punctuation skills, and learn transcription and editing methods.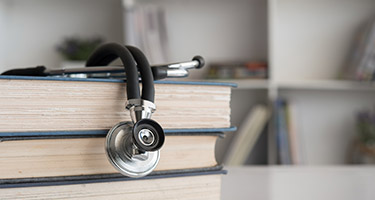 Medical Terminology
Learn basic human anatomy and pharmacology, recognize common jargon and abbreviations, and interpret medical instructions.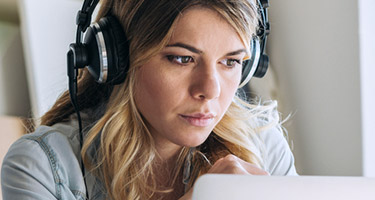 Practice
Practice accurately and effectively transcribing hundreds of records and care notes from a wide range of healthcare specialties.
Medical Transcriptionist Program FAQs
How long does medical transcription training take?
This program is designed to take 630 hours of study, which you can complete in as little as twelve months.†
Is financial assistance available?
CareerStep offers a variety of flexible payment options, installment plans, and even discounts for U.S. veterans, Active Duty service members, and their spouses. As CareerStep is not an educational institution, we cannot offer—or accept—traditional financial aid, such as student scholarships, loans, and grants through FAFSA. However, our low-cost training programs are affordably priced and our goal is to find a payment solution that meets your needs.
How much does a medical transcriptionist make?
Medical transcription salaries vary based on location and work produced, but the median for transcriptionist salaries is $30,100 per year. The more you transcribe, the more you'll make!*
What does a medical transcriptionist do?
If you're a medical transcriptionist, you'll listen to doctors' audio recordings or live virtual dictations and turn them into grammatically correct textual medical reports. If you're a medical transcription editor, you'll read through and correct reports generated by speech-recognition technology.
Get Trained. Get Hired.
This program includes unparalleled training, career support, and coaching, along with certification prep materials and exam fees. It's a faster, cheaper alternative to traditional schooling.
$3,799 for full program access
Or call now: 800-411-7073 >>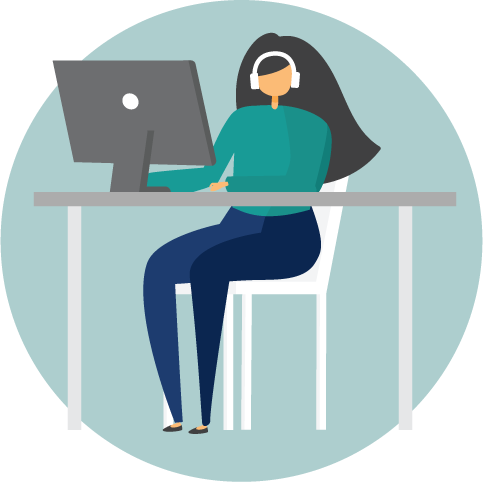 Need a Hand With the Fee? We Got Your Back.
Payment Plans
It ultimately costs less to pay up front, but we know that isn't always possible, so we offer a payment plan for those who need it (and we don't sweat credit problems).

MyCAA Grants
My Career Advancement Account (MyCAA) funding is available to eligible military spouses for this program. In other words, you could train for this career without forking over a dime. See if you qualify.
Back to top