Certified Patient Care Technician Job Market
Start a career caring for people in need.
Get Started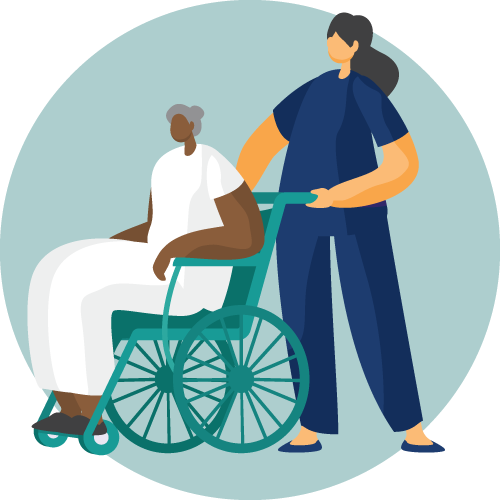 Job Duties
When patients are struggling due to illness, age, or injury, you'll be there to provide basic care and help boost their quality of life. Patient care technician duties include the following responsibilities:
Bathing and feeding
Placing and managing catheters
Collecting lab specimens
Monitoring vital signs
Cleaning patients' rooms and supplies
Performing EKG and phlebotomy procedures
Work Environment
Most patient care techs work in hospitals, nursing homes, or home care agencies, but some work in doctors' offices or rehabilitation centers. You'll get up close and personal with patients who need assistance with personal hygiene and bodily functions, including bathing, eating, and/or eliminating waste. You'll need to be comfortable moving patients, drawing blood and collecting other lab specimens, changing bandages and catheters, and monitoring vital signs.

Maintaining a professional, attentive, and understanding demeanor is important (squeamishness won't serve you well in this role). You'll also need to work smoothly with other medical staff and be serious about maintaining a clean environment. Work hours vary from job to job, and the dress code will most likely call for scrubs.
Pay Scale
The salary for this role varies based on facility, location, and experience, but the national average annual income is $34,739.* Employment generally includes health benefits and paid time off.
Industry Demand
As an increasingly large percentage of the population ages, patient care technician jobs are multiplying. 2.6 million jobs in healthcare, as a whole, are expected in the next few years, making it a perfect time to start a new, in-demand career.