Patient Care Technician Program Description
Train to provide quality care and comfort to people in need.
Get Started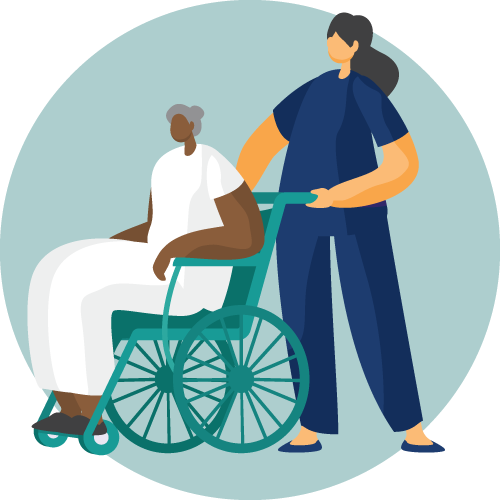 Overview
Craving a career that has a direct, positive impact on peoples' lives? This patient care technician program was designed to help you become a certified patient care tech so you can provide basic care to folks who need it. You'll learn to bathe, feed, manage supplies, collect lab specimens, and take the vital signs of sick and injured patients. And, thanks to our growing network of partners, this program includes a 100-hour externship opportunity. Remember that clinical opportunities vary, and we work with a vast network of healthcare organizations to find a good fit. But we can't guarantee placement—or employment—in your area.
Program Timeline
With full-time study, you could be prepped and ready to earn your certification in as little as 12 months.
Complete in as Little as 12 Months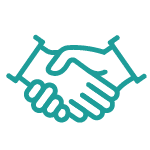 Earn 100 Clinical Hours
Study Format
CareerStep programs are made to accommodate crazy schedules. This fully online patient care technician program lets you train whenever and wherever works best for you—at home, at lunch, at midnight, you name it. Study at your own pace, and hit us up anytime you need help.
Learn from home (or anywhere)
Study online (anytime)
Support
We're always here to help you meet your training and career goals. Our Learner and technical support teams are ready to provide advice and answer questions—just give us a ring or drop us a line.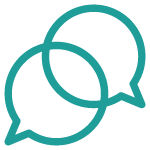 1:1 support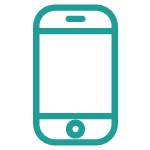 Phone, live chat, and email
Patient Care Technician Program Courses
This program includes 19 courses and an externship portion, which cover everything from written and verbal communication skills to electrocardiogram operation.
Program Orientation: Patient Care Technician
>

Identify the elements, expectations, and requirements of the program.

>

Learn to navigate the program.

>

Use the program tools.

>

Identify and use program resources.
HealthCare Foundational Knowledge and Basic Science
>

Translate medical terminology using abbreviations, word building, and important terms.

>

Identify the role psychology plays in dealing with patients and their behavior.
Anatomy and Physiology
>

Identify the structures, locations, and functions of major body systems and the organs that comprise them.

>

Explain how the organs of the major body systems interact and maintain homeostasis.
Pharmacology Basics
>

Identify the classifications of drugs.

>

Review indications, side effects, and adverse reactions of various classifications of drugs.
General Patient Care
>

Summarize the pharmacology basics needed by a medical assistant

>

Outline the tasks required to prepare the examination room and the patient for examination.

>

Summarize the medical assistant's responsibilities in assisting the provider with examinations.
Infection Control
>

Review the causes and diagnostic methods of various infectious and communicable diseases.

>

Outline the treatments and protective measures required to manage and control the spread of infectious disease.

>

Identify procedures and protocols for responding to infection control.
Externship Readiness Skills
>

Explore CareerStep Community career resources.

>

Develop effective time management skills.

>

Enhance your creative and critical thinking.

>

Integrate critical and creative thinking skills into your life.

>

Learn physical and emotional coping techniques to deal with stress.

>

Explore essential ingredients of the communication process.

>

Acquire methods to maximize verbal, nonverbal, and written communication.

>

Relate the importance of professional image to career success.

>

Learn strategies to write a powerful resume.

>

Identify key elements of successful interviews.

>

Relate the importance of good study habits to your personal success.

>

Identify traits related to self-motivation and self-esteem.

>

Incorporate a positive and professional attitude in dealing with others.

>

Understand that failures are important learning tools.
Testing and Laboratory Procedures
>

Identify how specimens are collected and handled.

>

Review common techniques and processes frequently used in medical laboratories.
Patient Care Coordination and Education
>

Review how to administer and coordinate general patient care according to professional best practices.

>

Explore the role and responsibilities in administering patient care and facilitating patient education.
Communication and Customer Service in the Healthcare Office
>

Identify the various types and styles of communication used in a healthcare office.

>

Review how verbal, non-verbal, and written communication skills contribute to patient experience and outcome in a health care office.

>

Outline protocols for providing customer service for a health care office.
Phlebotomy
>

Identify equipment and supplies used to collect, store, and process blood samples.

>

Describe common phlebotomy techniques.
EKG and Cardiovascular
>

Identify the basic anatomy of the heart.

>

List the steps needed to ensure proper functioning of ECG/EKG equipment (calibration, standardization).
Medical Laws and Ethics
>

Describe common legal issues related to prescriptions and medication administration.

>

Identify key legal and regulatory aspects of the healthcare environment.
Career Success in Healthcare
>

Assess and develop your time management skills.

>

Develop plans to enhance your creative and critical thinking.
Patient Care Technician Final Exam
>

Identify the steps needed to take to be eligible for and effectively prepare for and access the final exam.

>

Identify the format, restrictions, and policies of final exams, including scoring, retakes, allowed resources, and time limits.
Fundamentals of HIPAA
>

Describe HIPAA basics.

>

Understand the HIPAA Privacy Rule and Security Rules.

>

Describe the HITECH Act.
Clinical Externship Experience
>

Earn hours and experience that lead directly to certification.
Initiating Your Externship
>

Create your profile in the Learner Placement Portal.

>

Review the externship preparation resources.

>

Explore CareerStep Community career resources.

>

Understand the benefits of an externship.

>

Access externship participation eligibility requirements.

>

Recognize the externship site placement process and considerations.
Program Completion: Patient Care Technician
Show more modules
Patient Care Technician Certifications
CareerStep's online Patient Care Technician training covers the knowledge and skills you need to successfully sit for industry-recognized certification. We want to support our learners in securing the certification that fits based on your career goals and current job requirements. Your training includes up to three different exam vouchers for the certifications listed below, as well as a certification prep package, relevant to your training – a significant value add of several hundred dollars.

Certified Patient Care Technician/Assistant (CPCT/A - NHA)
Demonstrate your ability to assist with the critical day-to-day care patients require with the CPCT/A from the National Healthcareer Association.

Certified Phlebotomy Technician (CPT)
Demonstrate your capability to do intravenous blood draws with the CPT from the National Healthcare Association.

Certified EKG Technician (CET)
Prove your proficiency with EKGs, stress tests, and Holter monitoring with the CET from the National Healthcareer Association.