Mental Health Technician Job Description
Train for a career you'll love.
Get Started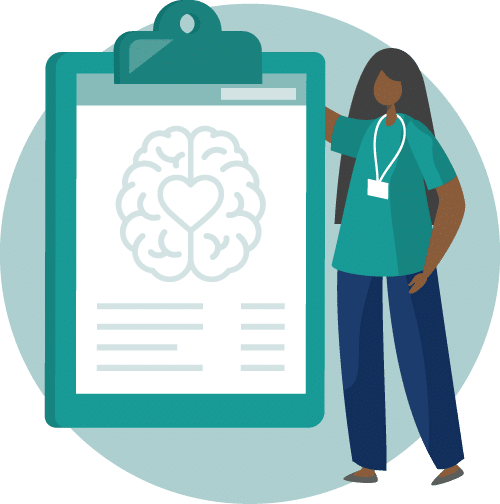 Job Duties
Mental health technicians are on the frontlines of a battle very few know how to win. They provide valuable guidance in an area of healthcare that was dismissed and ignored for a long time. And now, after years and years of neglect, mental health technicians are picking up the pieces. Here's a breakdown of their responsibilities:
>

Leading patients in therapeutic and recreational activities

>

Observing behavior

>

Listening to patient concerns

>

Assisting with daily activities like eating and bathing
Work Environment
Once you establish your mental health technician career, you'll have a lot of flexibility as far as where you'll spend your time. Mental health technicians work in a variety of environments that range from psychiatric and substance abuse hospitals to outpatient care facilities.
Pay Scale
If you're looking for fulfilling work that will also help you start building a strong financial foundation, this might be a good fit. Mental health technician salaries vary based on location and experience, but the national median income is $36,230.*
Industry Demand
The need for mental health technicians is still growing, with the Bureau of Labor Statistics estimated 9% job growth over the next 10 years.*
*Bureau of Labor Statistics, U.S. Department of Labor. "Psychiatric Technicians and Aides" Occupational Outlook Handbook. Accessed April 25, 2023.
Statements found in the United States Department of Labor Occupational Outlook Handbook are not a guarantee of any post-graduation salary, in part because the data used to create the Occupational Outlook Handbook includes workers from differing educational backgrounds, levels of experience, and geographic areas of the country.