The Mental Health Technician Program
Prepare to earn your mental health technician certification and become a vital part of the mental healthcare system.
You'll always speak with a real human.
Our Career Advisors know their stuff. And they're super nice.
Mental Health Technician Training: A Tiny Investment for Infinite Success
You're busy. You've got bills to pay. And you need stability. With one small investment in our Mental Health Technician program, you could find the peace of mind, salary, and job satisfaction you've been looking for. The best part is that you could take the first big step right now.
366 Online Training Hours

12 Months of Full Access

$35,030 Median Salary*

MHT and CEHRS Certification Prep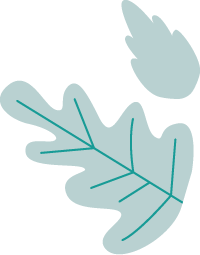 Unleash your full potential for a more fulfilling life and career. We'll help.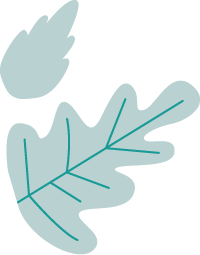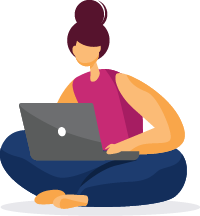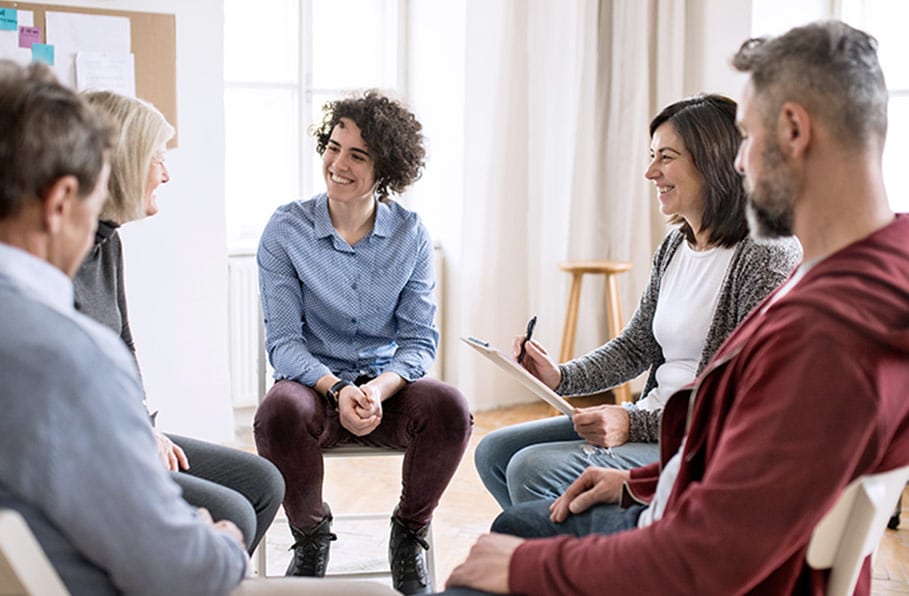 This Could be the Perfect Job for You
Here's a fact: Mental illness can affect anyone. And the consequences of ignoring the symptoms of depression, anxiety, and other disorders can be devastating. Mental health technicians help people struggling with a wide variety of illnesses, and considering the sensitive nature of their work, they have to be well-versed in developmental psychology.
See full job description >>
3 Reasons to Complete Your Mental Health Technician Training With CareerStep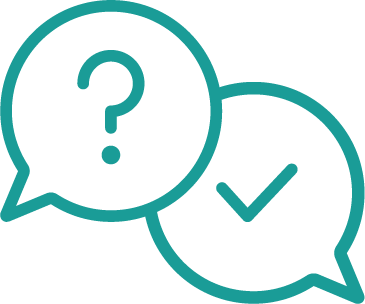 Receive coaching and guidance.
Training is online, but you're never alone. Real people support you every step of the way via phone, live chat, and email.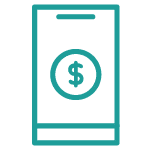 Take advantage of flexible payment plans.
Our programs are priced to help you build a stronger future and set you up for career advancement—not to saddle you with debt.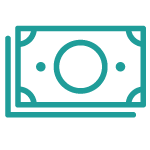 Get certified.
Our career training provides the knowledge and certification prep materials you need to sit for the MHT and CEHRS certification exams.
1. Start today.
Begin your training (and transformation) right now.
2. Learn your way.
Complete your training on your own terms.
3. Get hire-ready.
Prepare to take valuable certification exams.
Ready to Dive In?
Sign up online now to start the Mental Health Technician program.
By submitting this form, I agree that CareerStep may contact me regarding their programs and services via email, telephone, or text message to the email address and phone number provided, including the use of automated technology to any wireless numbers. I understand that this consent is not required to make a purchase. Message and data rates may apply.
Program Details
Our Mental Health Technician program was designed to arm you with the knowledge you need to recognize behavioral patterns in others and help them manage their impairments.
> 12 Months of Full Access
> Self-Paced Study
> Anywhere, Anytime Learning
> 1:1 (Human) Support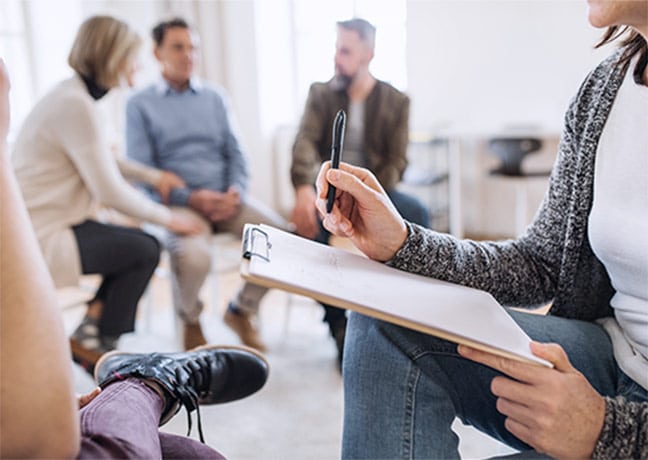 What You'll Learn
This program provides a comprehensive overview of how mental health technicians assist with crisis intervention and provide support to professionals who treat patients with mental health disorders.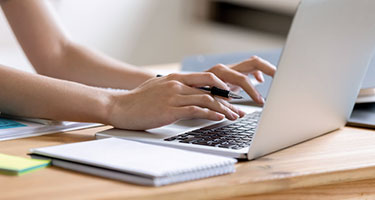 The Fundamentals
We'll provide an overview of the basics so you can communicate effectively in your role.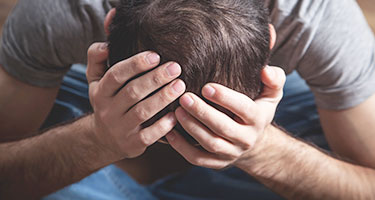 Suicide & Personality Disorders
You'll learn how to recognize behavioral patterns so you can help others manage their impairments.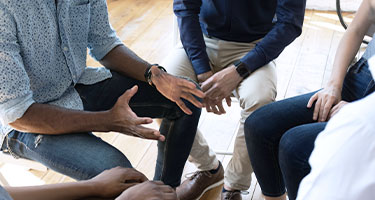 Processes & Treatments
Topics here include assessing a patient, properly diagnosing their issues, and generally following a five (5) step sequential process to assist them towards better mental health.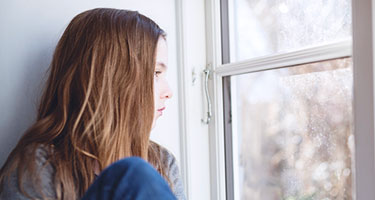 Communication Standards
You'll learn professional communication techniques for a healthcare office, including the use of medical terminology and patient-accessible language.
Mental Health Technician Program FAQs
How much do mental health technicians make?
According to the Bureau of Labor Statistics, the median mental health technician salary is $35,030 per year.*
Is financial assistance available for my mental health technician training?
CareerStep offers a variety of flexible payment options, installment plans, and even discounts for U.S. veterans, Active Duty service members, and their spouses. As CareerStep is not an educational institution, we cannot offer—or accept—traditional financial aid, such as student scholarships, loans, and grants through FAFSA. However, our low-cost training programs are affordably priced and our goal is to find a payment solution that meets your needs.
How long is the Mental Health Technician program?
With Learner flexibility as a top priority, we built the Mental Health Technician program so you can move at your own pace. But if you're feeling ambitious, you could complete your training and be certification-ready in as little as seven months.†
What else do I need to sign up for the Mental Health Technician program?
First, you must be at least 18 years old. Beyond that, you just need a secondary degree (high school diploma, associate degree, or the global equivalent) and a passion for helping others.
Get Trained. Get Hired.
This program includes unparalleled training, career support, and coaching, along with certification prep materials and exam fees. It's a faster, cheaper alternative to traditional schooling.
$3,799 for full program access
$3,499.00 for eligible MyCAA and ACA learners
Or call now: 800-411-7073 >>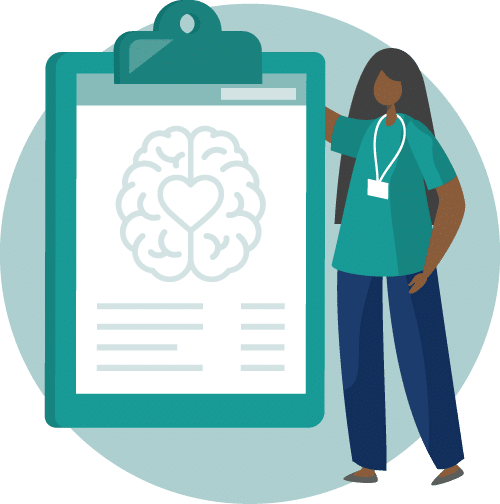 Need a Hand With the Fee? We Got Your Back.
Payment Plans
Paying up front is the best way to demonstrate your financial prowess, but sometimes you need some wiggle room. That's why we offer payment plans.

MyCAA Grants
The My Career Advancement Account (MyCAA) program offers funding for eligible military spouses. You could take the CareerStep Mental Health Technician program without glancing at your bank account.
Back to top