Dental Assistants in High Demand: Get Your Certification Now
Posted on 02.17.2020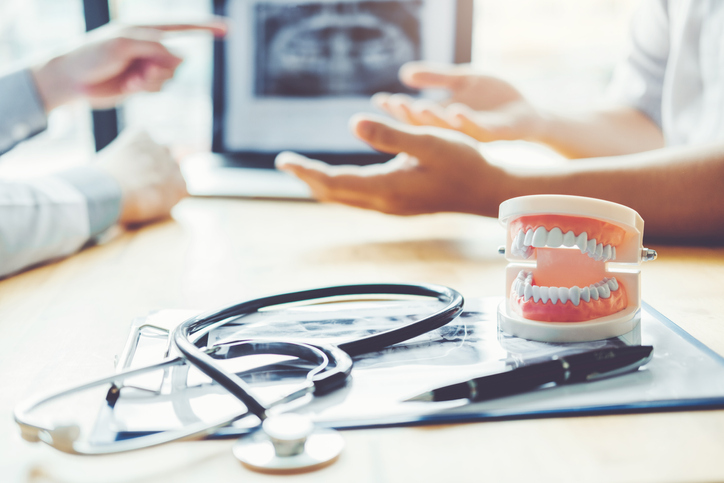 You read that right. Dental assistants are in high demand. In fact, the industry is expected to grow as much as 11% through 2028—much higher than other careers. Which means you have a great shot at landing your dream job.
The best part? You can skip medical school and become a dental assistant in just a few months. Not years. The pay is great, too.
What Does a Dental Assistant Do?
As the primary point of contact for patients, dental assistants play a critical role in the day-to-day operations of the office. They manage patient records, schedule appointments, take X-rays and imprints, and even help the dentist during procedures.
A good dental assistant provides professional and courteous customer care that makes every patient feel comfortable and informed.
Is Dental Assisting School Hard?
This is a good question, but tough to answer. Difficulty-level is subjective and varies from person to person. But don't worry. Depending on your personal investment and willingness to study, CareerStep's dental assisting program can be completed in as little as 7 weeks.
CareerStep's online training is also great for people who struggle with traditional education or schooling because it progresses at your own pace. There are no tight or hard deadlines, and if you aren't ready to move on to the next course, you don't have to. Plus, CareerStep provides access to the courses for an entire year so you won't feel pressured to rush.
Is Working as a Dental Assistant a Good Career Choice?
There are many reasons people enjoy being a dental assistant. One of those reasons is the workplace flexibility and high demand in a variety of practices.
Mobility is another reason many people find being a dental assistant is the best career for them. After finishing their certification program, they can move virtually anywhere throughout the country and still find work in their field.
How Many Hours Do Dental Assistants Work?
There is a wide variety of office positions and locations that need qualified dental assistants, so hours might differ based on your area, but being a dental assistant is generally a  full-time job. Some positions are more flexible and allow a part-time schedule, but on average, most positions are for a 40-hour workweek.
Can You Live Off a Dental Assistant Salary?
Depending on your experience level and location, it is possible to live off a dental assistant's salary. On average, according to the U.S. Bureau of Labor Statistics, the median pay for a dental assistant is $38,660 annually, or $18.59 an hour.
Do Dental Assistants Clean Teeth?
No, a dental assistant is not qualified or trained to clean teeth. The most significant role a dental assistant plays is one of assisting both oral hygienists and dentists. This can be in the form of sterilizing instruments, managing the office, and even working alongside the dentist during dental procedures. Learn more about being a dental assistant and the growing demand for certified dental assistants from CareerStep's program. You'll also learn which courses are included, the cost for the program, and any other information you might need.