How to Become a Dialysis Technician
Posted on 02.24.2020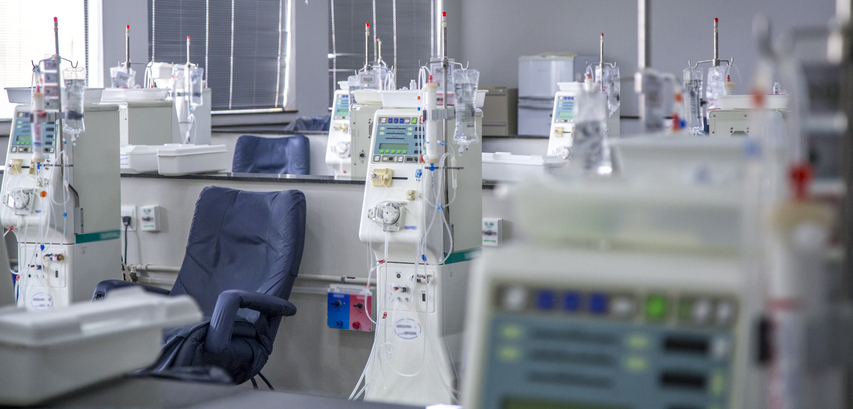 Before we dive into the specifics of what it takes to step into the role, let's cover the basics of what a dialysis technician does. When a patient experiences terminal kidney failure, their body is unable to filter toxins and waste from their blood, so they have to visit a clinic or hospital to receive dialysis. The patient is connected to a dialysis machine. Throughout a four-hour treatment, the toxins in their blood are removed. Without this treatment, the longest a person with complete kidney failure can stay alive is only about one week. As a dialysis tech, you'll administer this life-saving procedure.
The Requirements
First off, you should know that medical school isn't a requirement. But if you're serious about pursuing a career in this field, you'll have to pass the Certified Hemodialysis Technician (CHT) exam administered by the Board of Nephrology Examiners Nursing and Technology (BONENT). Another option is the Nephrology Nursing Certification Commission (NNCC), which awards the Certified Clinical Hemodialysis Technician (CCHT) credential when you pass a written exam. For both of these certifications, you must first have a high school diploma or GED, and then complete a nephrology training course which should provide real-world experience with patients. CareerStep's courses are BONENT-approved and qualify you to sit for your choice of standard dialysis technician certification exams.
What Are Dialysis Technician Courses Like?
Dialysis tech courses cover everything from infection control to patient interaction.—and everything else you need to know to sit for your dialysis technician certification exams.
How Long Does it Take to Become a Dialysis Technician?
Like most things in life, the amount of time required depends on the amount of effort you put into it. CareerStep's Hemodialysis Technician with Externship program requires online coursework and hands-on training in a clinical setting. While that can be overwhelming, the online coursework is done at your pace and fits your schedule. With no hard deadlines, you can learn and succeed at your own pace.
How Much is Dialysis Technician Training?
CareerStep's dialysis technician training costs one, low payment of $3,899. With this, you get access to the Hemodialysis Technician with Externship to help you learn how to become a dialysis tech.
Do Dialysis Techs Draw Blood?
Yes, dialysis techs draw blood. Dialysis is the process of cleaning and removing toxins from the bloodstream. A dialysis tech needs to know how to set up, monitor, and administer dialysis treatment, and a key part of that is drawing blood.
How Much Does a Dialysis Tech Make an Hour?
On average, a dialysis technician earns about $42,000 a year (approximately $20.18/hour). This is only an average, and depending on your experience, location, and employer, what you make might vary.
Is a Dialysis Tech a Good Career?
Becoming a dialysis tech is a great choice. According to the Bureau of Labor Statistics, in the next 10 years, there is going to be a 17% growth in this field. This is a higher-than-average outlook, which means that there is going to be a high demand for qualified, experienced dialysis technicians. If you want to be part of the medical community without having to go to medical school, becoming a hemodialysis technician can be the start of a very rewarding job for you. Find out more about CareerStep's Hemodialysis Technician program to start your new career.