How Long Does It Take to Complete Pharmacy Technician Training?
Posted on 03.02.2020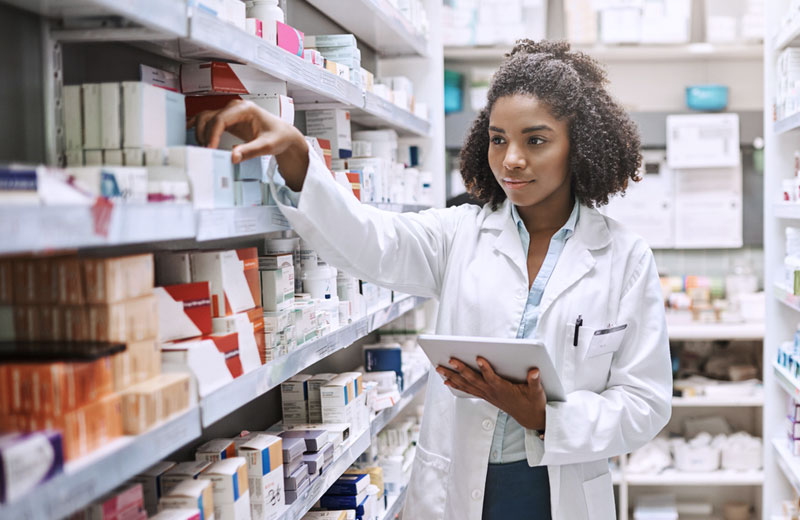 If you're interested in a career as a pharmacy technician, you're not alone. Employment options in this field are expected to grow 12% by 2026, which means there's never been a better time to pursue your pharmacy technician certification.
When it comes to pharmacy tech training, a variety of options are available to you. These pharmacy technician certificate programs differ in the depth and cost of training, as well as the length of time it takes to be qualified to enter the workforce.
Here are a few of the most common routes to receiving your pharmacy tech certification.
Post-Secondary Program
Post-secondary programs in pharmacy technician training can be found at many vocational schools, community colleges, and junior colleges. These types of programs are certified through the American Society of Health-System Pharmacists (ASHP) and typically take about one year to complete onsite at the school. A post-secondary program can cost anywhere from $500 to $5,000.
Learners explore subjects like medical terminology, healthcare systems, record keeping, and pharmaceutical calculations.
After completing a year of classroom and lab instruction, learners may complete on-the-job training at a local pharmacy while preparing for either the Pharmacy Technician Certification Board (PTCB) certification exam or certification through the National Healthcareer Association (NHA).
Associate Degree
A degree is not required to work as a pharmacy tech. Still, some individuals choose to complete a related associate degree, like an Associate of Applied Science degree. These degrees are offered at many community colleges, junior colleges, and four-year universities. They typically take two years to complete and can cost $10,000 to $25,000.
In an associate degree program, learners take a comprehensive look at the topics covered in other training programs but also complete general courses in areas like English, mathematics, and humanities. They also explore pharmacy law and pharmacology.
After completing their degrees, these individuals will still need to pass either the PTCB certification exam or earn certification through the NHA.
Online Training Program
Individuals can also complete pharmacy tech certification online. When searching for an online program, there are several items to look for:
Accreditation. Your program should be accredited by the American Society of Health-System Pharmacists (ASHP). By receiving this accreditation, the program has proven that it meets the standard for quality and depth of education necessary to successfully prepare pharmacy technicians for their future careers.
Real-World Experience. Many online programs offer learners the opportunity to complete hands-on training or a clinical externship, giving them the chance to solidify the skills they have learned in an operating pharmacy. This can help make the transition from training to the workplace smoother.
Certification. Your online pharmacy tech training program should give you the confidence needed to take a PTCB exam and earn your certification. Although certification isn't required in all states, you'll find that many employers prefer to hire pharmacy techs that have been certified.
CareerStep's online pharmacy technician training program includes a comprehensive curriculum consisting of online training and a hands-on clinical externship.
Our courses are ASHP accredited and cover topics in pharmacology, pharmacy law, business, prescriptions, pharmaceutical calculations, non-sterile compounding, and more. Once the program is completed, you will be equipped with all the skills necessary to pass the PTCB exam and enter the workforce.
Enroll in CareerStep's Online pharmacy technician training program today!