Medical Technicians vs. Patient Care Technicians
Posted on 03.10.2020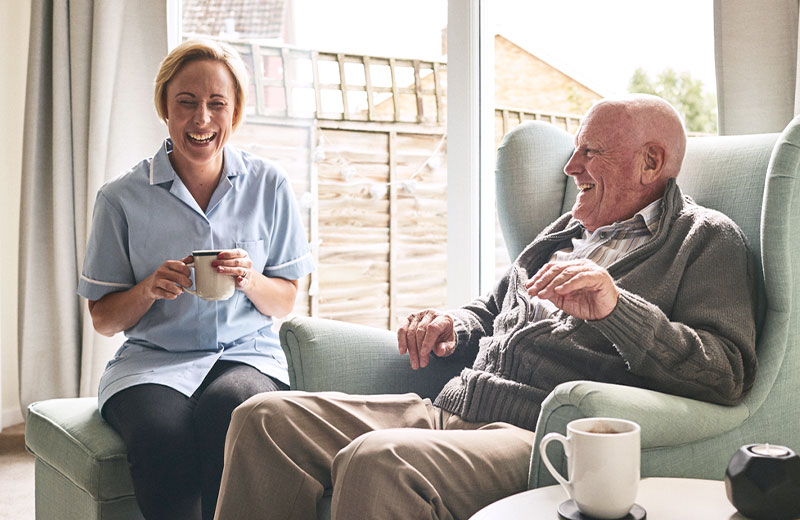 It's an exciting time to join the medical industry. With a growing aged population, opportunities for medical assistants are also growing. More and more trained professionals are needed to perform routine administrative and clinical duties and to help care for patients.
Two of the most prominent career paths are either working as a medical technician or as a patient care technician. What are the differences between these two options, and which may be right for you?
Responsibilities and Salary
The responsibilities of a medical technician and a patient care technician overlap in many areas, but there are unique differences as well.
Medical technicians focus heavily on medical testing and analysis. Their common tasks include:
Taking blood samples and testing for drug levels, disease, and overall health
Clearing blood samples for transfusions
Cleaning and sterilizing medical equipment
Collecting and testing other bodily fluids
Observing vital signs
Applying basic dressing to wounds for patients
Helping doctors and other medical personnel with sterile clothing like gowns, gloves, and scrubs
Recording test results and other patient data
The average medical technician salary is around $39,000 a year.
Patient care technicians carry out many of the same duties as medical technicians, but with a higher emphasis on patient care. Common responsibilities include:
Bathing, feeding, and other basic patient care
Catheter care
Collecting laboratory specimens
Conducting safety checks and inspecting patient rooms
Monitoring and recording patient vitals
Performing EKG and phlebotomy procedures
The average patient care technician salary is around $33,000 a year.
Work Environment
Both medical technicians and patient care technicians can work in a variety of locations. Many work in hospitals, but it is also common to find them in doctor's offices and medical labs.
Medical technicians who complete further training and certification in a specialty like phlebotomy, surgery, or labor and delivery can also work in operating rooms or surgical departments or donation facilities. Some even visit patients in their own homes to take samples.
Patient care technicians have even more flexibility in their work environment because they are needed wherever patients are. They are in particularly high demand in-home care agencies, nursing homes, and rehabilitation centers. With specialized training and certification, they can also find opportunities at dialysis clinics, emergency rooms, and ICUs.
Wherever they work, patient care technicians are able to focus on patient interaction. They get to know their patients on a personal level, which can lead to a very fulfilling career.
Training and Certification
To work as a medical technician, learners must complete an Associate's degree or two-year certification program at a junior or community college. They must also complete registration and licensing with the state.
Patient care technicians require certification through one of three certification exams: Certified Patient Care Technician/Assistant (CPCT/A), Patient Care Technician (NCPCT), or AMCA's Patient Care Technician. With CareerStep's online Patient Care Technician program, you can complete your training and be prepared to take a certification exam and enter the workforce in as little as four months. Sign up today!