The Ins and Outs of Becoming a Medical Assistant
Posted on 10.01.2017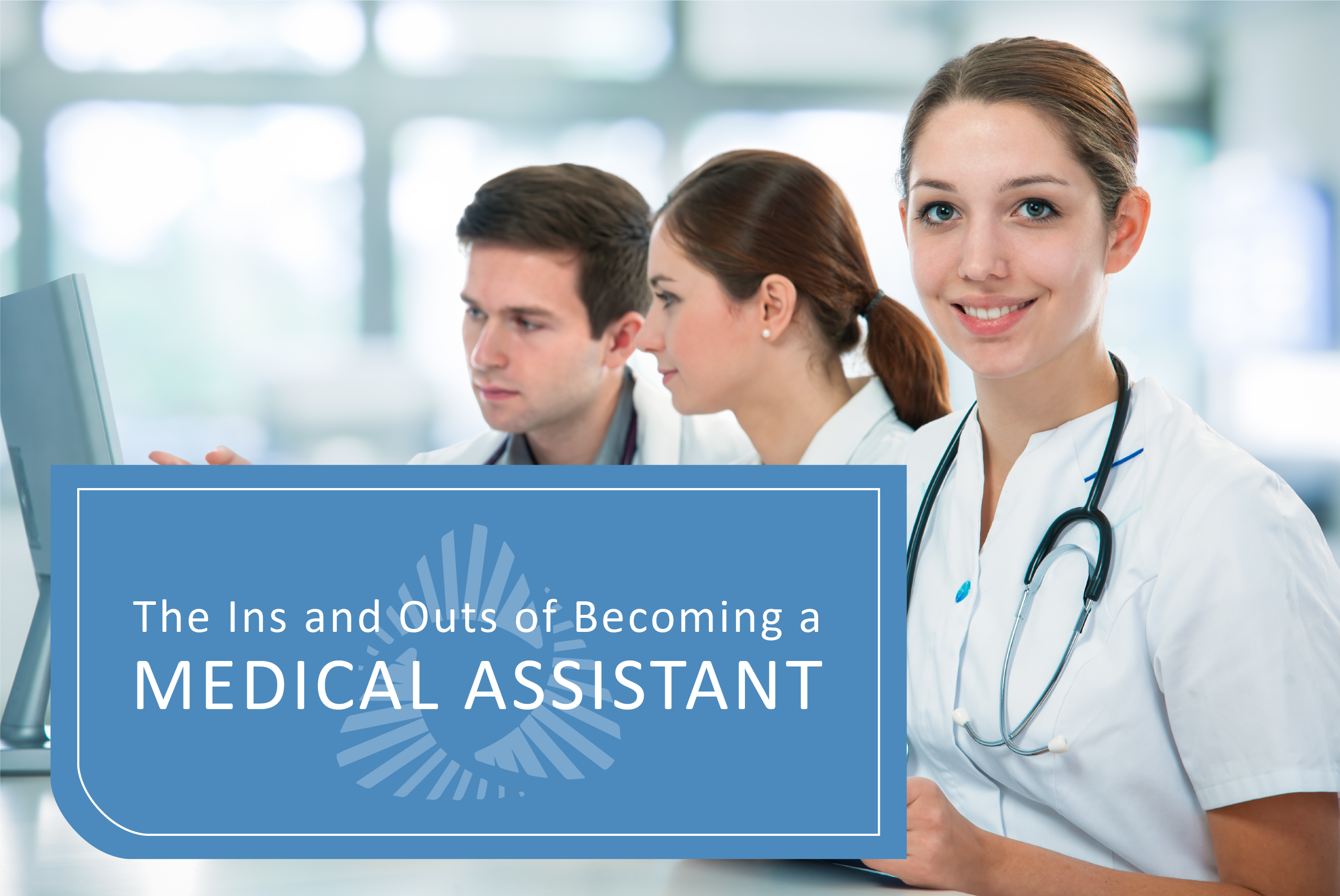 If you're thinking about becoming a medical assistant, you've picked a field that is not only in high demand but one that will continue to increase in demand well into the future. As one of the fastest growing careers, the medical assistant field is expected to add over 138,000 new jobs over the next seven years. Medical assistants perform a variety of tasks including drawing blood, scheduling appointments, taking vital signs, managing medical records, and much more, and with an aging population, more people will need their healthcare needs met in the years to come. If you want to learn how to become a medical assistant, the following can serve as an introductory guide.
1. Different Ways to Become a Medical Assistant
Becoming a medical assistant starts with the right training. One path you can take is on-the-job training, where you immediately get a job in the field and learn while you're working. Sometimes the only requirement for on-the-job training is a high school diploma or GED. You can become a certified medical assistant by going through a program that prepares you to take a certification exam. These are offered by many colleges, technical schools, and online programs. A third option is getting your associate degree. You may be wondering, how long does it take to become a medical assistant? Certification programs usually take around nine to twelve months, while earning an associate degree takes around eighteen to twenty-four months.
2. How Programs Differ
When figuring out how to become a certified medical assistant, you may wonder how programs are different from each other, particularly when it comes to online options. Online training offers a number of advantages, such as being able to study remotely, having full access to online resources, and giving you more flexibility in scheduling your classes. Online classes also offer the benefit of having a tighter focus on information related to your chosen field of study, whereas campus programs usually require students to study more general topics. On-campus programs, on the other hand, provide a more structured environment for you to learn, collaboration opportunities with fellow students, and direct face-to-face communication with instructors. Some programs take the hybrid approach, providing both online classes and on-campus classroom instruction.
3. The Certification Process
To become a Certified Clinical Medical Assistant (CCMA), you'll need to take the CCMA exam. To properly prepare for it, you can take practice exams which give you a good sense of what the real exam will be like. Your medical assistant training program should have plenty of resources, graduate support, and handbook material to help you prepare for the exam. You would also benefit from enrolling in a program that provides a clinical externship, giving you valuable hands-on experience.
4. The Job Search
Once you pass the exam, you're ready to start working as a medical assistant. All that's left is to begin your job search. A successful job search starts with crafting a well-made resume and cover letter. Make sure your qualifications and skills stand out so you make a positive first impression on prospective employers. You'll also need to do well in the job interview, so you should learn about what questions employers are most likely to ask (your program instructors can help you with this). Going into a job interview well prepared will help you be poised and confident as you answer questions and demonstrate your knowledge—useful traits for a medical assistant.