Moms as Medical Transcriptionists
Posted on 05.05.2020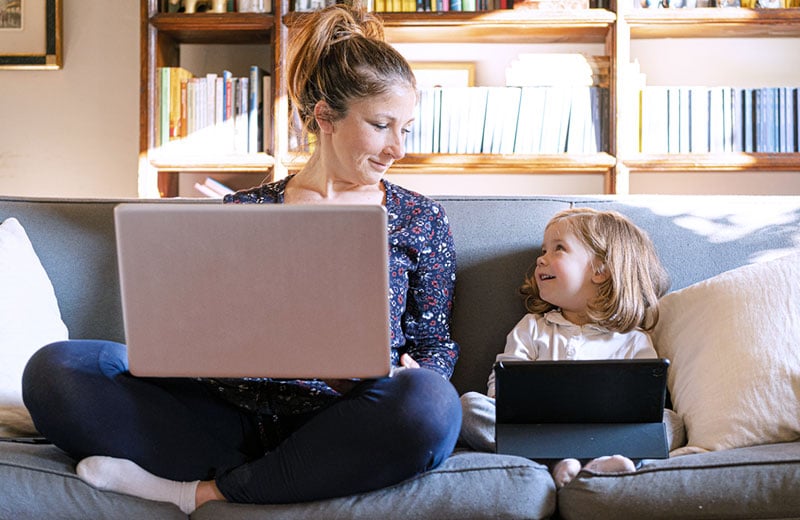 Many stay-at-home moms are interested in career opportunities that allow them to work from home. They want to contribute to their families financially, but they also want to maintain the flexibility required to be an involved and supportive parent.
Too often, moms get discouraged and think that a remote job with flexible hours and good pay just doesn't exist. But the opposite is true!
Working as a certified medical transcriptionist is an ideal career for a mother. You can complete your training at home, set your own work schedule, and bring home a solid paycheck. Here's why and how to become a medical transcriptionist.
What Does a Medical Transcriptionist Do?
Medical transcriptionists listen to audio files recorded by medical professionals and convert them into written documents that are stored in a patient's medical records. The transcriptions can be anything and everything from discharge summaries to letters of referral, consultation notes, or medical updates for a patient.
Sometimes, medical transcriptionists also act as editors that correct and edit written reports created by speech recognition software.
Why Become a Medical Transcriptionist?
There is a shortage of qualified medical transcriptionists working in the market today. As our healthcare system grows, doctors are stretched thin. That's why so many choose to dictate their notes instead of typing them out throughout the day. Typical speech recognition software can't handle the complexity of medical terminology as accurately as a well-trained medical transcriptionist.
Medical transcriptionists also benefit from Medical Transcription Service Organizations. These organizations are large national companies that hire qualified candidates from all over the United States to work from their homes. Because of these groups, you won't have to worry about finding work in your local market. You can work from anywhere, as long as you have a secure internet connection.
Statistics show that 71.9% of medical transcriptionists work from home. In fact, 90% of CareerStep graduates work from home in their first paid position, an excellent outcome for working moms.
And don't forget about the solid paycheck. Medical transcriptionists earn between $27,240 and $40,820 a year, and you'll be paid for the amount of work that you complete. The more you work, the more you can make.
What Training Do I Need?
To work as a medical transcriptionist, you'll need to complete specialized training and pass a national certification exam. If you're wondering how to study medical transcription from home, CareerStep can help.
CareerStep's Medical Transcription Editor training program can be completed in as little as 4 months of full-time study. But, our program is designed to allow busy moms to work around their daily schedule. Our Learners have up to one year to complete their training.
Here's what you'll learn:
Typing skills
Medical terminology
Grammar and punctuation
Anatomy and pharmacology
Medical record types and formats
Productivity tips
You'll also have the opportunity to practice your transcription and editing skills on hundreds of authentic doctor dictations and patient records.
At the completion of the program, you'll be prepared to take the RHDS national certification exam and enter the workforce. CareerStep works closely with hundreds of medical transcription employers so that we can assist our graduates in finding ideal entry-level openings.
For more information on CareerStep and to discover if working as a medical transcriptionist is the right choice for you and your family, contact us today.