Moms as Medical Assistants
Posted on 04.28.2020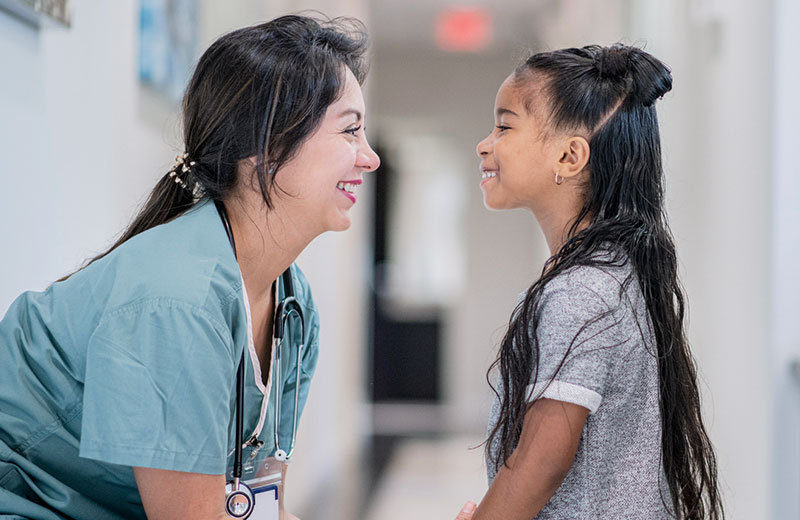 Re-entering the workforce after having a child can be a difficult decision. Some moms find themselves in a financial situation where staying home full-time isn't an option. Others are hoping to earn a side income for their family, while other moms are looking for a fulfilling career now that their children are older.
Whatever your reason, it's important to find a career that is enjoyable, sustainable, and that allows time for what matters most: your family.
Becoming a certified medical assistant could be the perfect fit.
What do medical assistants do?
Medical assistants work in healthcare facilities like physician's offices, hospitals, and clinics. They care for patients and complete clinical and administrative tasks:
Taking patient vital signs
Conducting medical measurements
Administering oral and parenteral medications
Caring for wounds
Assisting doctors during procedures
Labeling and processing specimens
Preparing for, performing, and monitoring EKG
Managing medical records
Processing health insurance information
A job as a medical assistant ranks #8 in the best healthcare support jobs in the United States based on salary, job market, future growth, stress, and work-life balance. Employment opportunities for medical assistants are expected to grow 29% by 2026, the equivalent of 184,000 new jobs. And the average certified medical assistant salary comes in between $27,000 and $38,000 annually with the potential for additional employee benefits.
Since healthcare is a 24/7 job, medical assistants can choose from a variety of hours and schedules, which can be great for moms looking to work around school and daycare schedules.
How can I use my skills as a mom in my job as a medical assistant?
A huge component of medical assisting is caring for patients. Moms come uniquely equipped to this profession with a capacity for compassion and empathy. But emotional readiness isn't the only attribute that makes moms great medical assistants.
Other parenting skills that translate effectively into medical assistant jobs are multitasking, communicating, and organizing.
Where can I complete training to be a certified medical assistant?
When it comes to choosing a medical assistant certification program, there are many options. However, many moms are looking for training that is fast, effective, and easy on the pocketbook.
That's why so many individuals choose medical assistant online programs. Online certification programs allow you to complete your training on your own time and work around your busy schedule. They also tend to be more affordable than in-class programs or degrees at colleges or universities.
CareerStep's Medical Assistant with Externship program includes self-study materials with the option of adding a clinical externship. If you think a career as a certified medical assistant may be right for you, check out CareerStep's online program today!