CareerStep Career & Certification Flexibility
Posted on 03.31.2020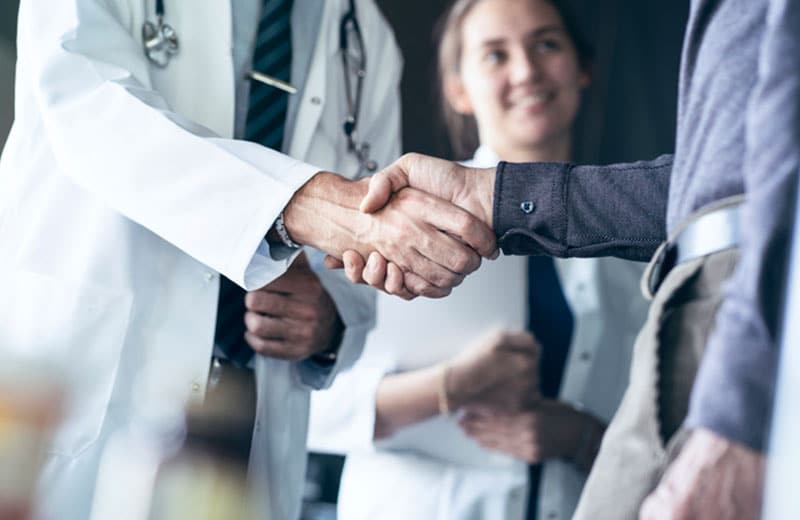 We live in a fast-paced society full of opportunities. That's why choosing a career path is one of the most exciting, and intimidating, choices anyone will ever make.
Healthcare is one of the world's fastest-growing industries. With opportunities for fulfilling and lucrative careers expanding each day, it's no wonder many people choose to become a healthcare professional.
But how do people get their foot in the door? Particularly without a college degree in the field?
CareerStep is the premier provider of healthcare training. Our integrated technology platform delivers quality, trusted learning content, continuing education, and certification management for new learners, healthcare professionals, and medical institutions.
Simply stated, our career certificate programs prepare you to enter the workforce as a highly trained and qualified medical professional — all from the comfort of home.
Why Choose a Career Training Program?
Why should you choose a career training program over a traditional college education?
First, there is the cost. College tuition has increased by 213% over the last several decades. On top of that initial cost, the average student takes on $26,900 in debt once they graduate from a 4-year public college or university. CareerStep programs vary in price, but none cost more than $4,000.
Second, there is the time spent. Most people take 6 years to earn a "4-year" college degree. CareerStep programs allow full-time learners to enter the workforce in 6 months or less.
Third, let's talk about job prospects. Currently, 44% of college graduates are underemployed. With CareerStep, you'll be trained for specific jobs that are in high demand throughout the country.
Our programs are totally affordable, super flexible, and surprisingly quick to complete.
What Types of Programs Are Available?
CareerStep offers a variety of 6-month career training programs and career development programs including:
Medical Coding and Billing
Medical Transcription
Medical Assistant with Externship
Dental Assistant with Externship
Pharmacy Technician
Hemodialysis Technician with Externship
Patient Care Technician
Physical Therapy Aid
Medical Billing
Inpatient Auditing
Medical Administrative Assistant with EHR
Medical Office Manager
Veterinary Assistant
…and many, many more.
Why Train with CareerStep?
CareerStep currently serves over 140,000+ learners throughout the United States. Over 900 employers have hired our learners to work in their organizations.
And we've partnered with over 150+ colleges and universities to give learners the opportunity to take CareerStep programs for academic credit and use federal financial aid. We also offer career training and discounts for military spouses and active duty and veteran servicemen and women.
Our programs are industry recognized and accredited by certification boards and leaders including:
American Academy of Professional Coders
Association for Healthcare Documentation Integrity
Computer Technology Industry Association
National Healthcare Association
American Society of Health-System Pharmacists/Accreditation Council for Pharmacy Education
Pharmacy Technician Certification Board
Walgreens and CVS Pharmacy
With CareerStep, you can complete your training online at your own pace. You don't have to quit your day job to further your career, and you can undertake learning from the comfort of your own home. Enroll today!