Setting Up Your 5-Year Career Plan
Posted on 12.30.2020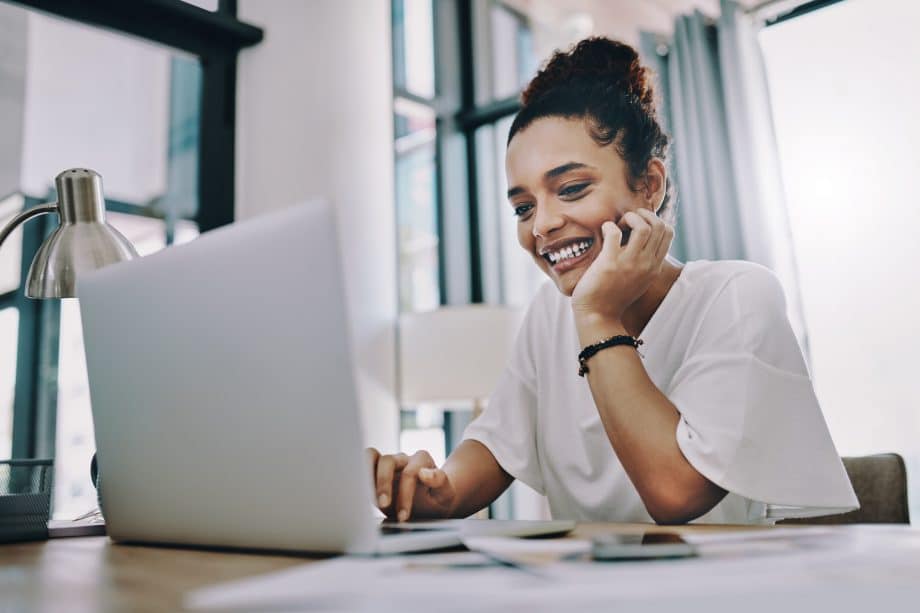 We've all got aspirations. Goals. Hopes. Dreams. And if life has taught us anything, it's that you can't just sit back and wait for the next big opportunity to fall into your lap. If you aren't happy with the life you're living, you have to take charge. Make a plan. And move forward.
But we all know that's easier said than done. Career planning, specifically, isn't easy. And, most likely, if you've ever sat through a job interview, you've been asked the question: "Where do you see yourself in five years?"
While this can be difficult to answer, your ability to communicate a clear career plan — and a concrete strategy for achieving it — will set you apart from other candidates.
Here are some career tips to help visualize your ambitions and land the future healthcare jobs you want.
Reverse Engineer Your Plan By Setting Goals
The best way to layout your 5-year career plan is to start with the end. Imagine you have no constraints on your time or wallet. What are you doing in five years? What is your dream job? Now imagine the seemingly impossible was possible. What steps would you need to take to get there?
By selecting S.M.A.R.T. goals — as developed by Peter Drucker and Robert S. Rubin — you'll experience frequent success as you work towards your dream job. Rubin says goals are classified as S.M.A.R.T if they meet the following criteria:
S – specific, simple, sensible, significant
M – meaningful, motivating
A – acceptable, achievable, action-oriented, accountable
R – realistic, reviewable, relative, rewarding
T – timely, tangible
Rubin points out that ultimately it doesn't matter what each letter stands for as much as it matters that you are setting goals that hold merit.
Take a Skills Inventory
As you begin to map out your goals, you'll soon discover the importance of acquiring the right skills to land the jobs you want. Begin by taking an inventory of the skills that you have. Laila Nashat recommends dividing them into two categories: your hard skills, and your soft skills.
Here's a few examples of hard skills you might need if you want to work in healthcare:
Taking vital signs
Administering medications
CPR and First Aid
Certifications
Computer technology
Soft skills are traits that can be applied in any workplace setting. Here's a few examples of the soft skills healthcare providers might be looking for:
Excellent communication
Flexibility and adaptability
Honesty
Organized
Self-motivated
After you have finished your inventory, make a list of skills you would like to have. You might discover that you need to upskill or even pursue reskilling in some areas. CareerStep provides the training you need to develop as a healthcare professional and reach your career goals.
Expand Your Network
Seeking advice from those currently working in the field — or those holding positions you want — is one of the best ways to get from point A to Point B. If you expand your professional network, you'll find the resources you need to make a workable plan. Nicole Cavazos with ZipRecruiter offers some simple suggestions to do this:
Visit LinkedIn and look at the resumes of those who have your dream job.
Talk to a career advisor or counselor.
Utilize alumni organization career services.
Look for online career networking opportunities and attend networking events.
Just remember, most people find employment through recommendations or referrals. That means you'll want to expand your network to expand your options.
Let Us Help
Just like no career is set in stone, a five-year career plan is also flexible. It evolves and grows over time, so give yourself permission to revisit and adjust your plan as necessary. And don't be afraid to seek out additional support.
At CareerStep, we know just how valuable your career plan can be. We believe in setting goals. We admire ambition. And we do everything we can to empower our Learners. That's why we offer the flexibility of online courses that you can take in the comfort of your own home, at your own pace. With 24/7 access and end-to-end support, time is on your side. You'll also find our training easy on the wallet with low program pricing and financial assistance.
The professional waters of the healthcare industry can be tough to navigate. But you don't have to go it alone. We'll be with you every step of the way.
Ready to get started? Take a look at our program catalog and let's start building your 5-year career plan — together!