Training at Home: CareerStep's Medical Assisting Certification
Posted on 06.23.2020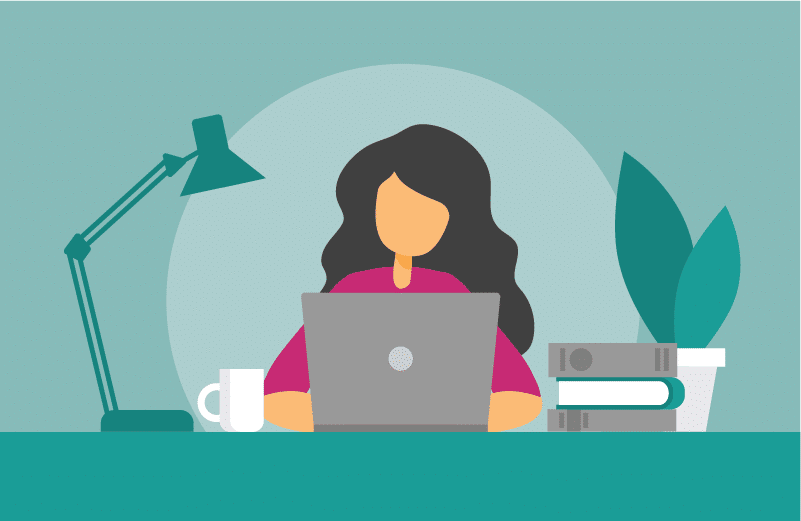 3-Minute Read
If 6-month career training programs sound too good to be true, we've got good news. Not only do these types of programs exist, but many of them can be completed from the comfort of your own home.
That's right. You can start an exciting and fulfilling career from your couch. One popular — and smart — choice is a position as a certified medical assistant.
TL;DR
Don't have time to read the whole piece? No problem. Check out our key thoughts below:
Certified medical assistants are in high demand across the country and offer a ton of professional perks, including affordable and online medical assistant training programs, a comfortable salary, flexibility, and high levels of job satisfaction.
After your 6-month career training program, you'll be in the field checking patients' vitals, assisting with procedures, managing medical records, and more!
CareerStep is THE best choice for medical assistant career training. With externships, awesome instructors, and step-by-step assistance launching your career, training with CareerStep is a no-brainer.
Why Become a Certified Medical Assistant?
Before we dive into all the benefits of training at home, it's important to understand why completing a medical assistant training program is a good idea.
Growing Employment. The medical industry is one of the fastest-growing sectors in the modern economy. Everyone needs healthcare. Projections show that employment for medical assistants is expected to grow 29% by 2026. That means adding around 184,000 new jobs. Not bad odds for entering the market.
Solid Salary. The median salary for most medical assistants is around $32,000 a year, with the potential to grow to over $45,000 a year with additional experience. Plus, you'll qualify for traditional employee benefits.
Work Flexibility. When you work as a medical assistant, you can choose from a variety of shifts, between part-time and full-time work (or even just filling in on holidays), and from many different work environments. While many medical assistants work in physicians' offices and hospitals, you'll also find positions in chiropractic clinics and outpatient care facilities.
Job Satisfaction. A career in medical assisting ranks #8 in best healthcare support jobs in the U.S. While it scores high marks for satisfaction in salary, job market outlook, stress, and work-life balance, it also allows you to work in a field that focuses on helping people every day.
Fast and Affordable Training. When you complete a medical assistant program online through CareerStep, you can be ready to enter the workforce in as little as four months. And, you'll be able to earn back what you spent on your tuition in three months — or less!
What Do Medical Assistants Do Every Day?
Now that you see why medical assistant online programs are a good career investment, let's talk about what you'll actually be doing during the workday.
As a medical assistant, you'll spend your days performing general patient care tasks and administrative tasks:
Obtaining patient vital signs
Taking measurements
Administering oral and parenteral medications
Performing wound care
Assisting during procedures
Labeling and processing specimens
Preparing for, performing, and monitoring EKG
Managing medical records
Processing health insurance
And more!
Start Your Training Today … with CareerStep!
If you're wondering how to become a medical assistant, CareerStep is here to help. CareerStep stands out from other online medical assistant certification programs by prioritizing each Learner and their professional journey — and by enabling future healthcare pros to train at home.
We understand the effort it takes to start a new career. That's why our programs are designed to be completed in your own home at your own pace. This flexibility allows you to continue working if you need to and to stay on top of your personal life and responsibilities.
When you've completed your coursework, we'll help you set up a local clinical externship where you will gain hands-on experience in a real work environment. This valuable experience will set you apart from other job candidates and build your confidence in your medical assisting skills.
Our program will also prepare you to earn your Certified Clinical Medical Assistant (CCMA) certification and includes a voucher to take the exam.
So, get started today! Learn more about CareerStep's Medical Assistant online training program here.