The 5 Pillars of Online Learning
Posted on 11.03.2020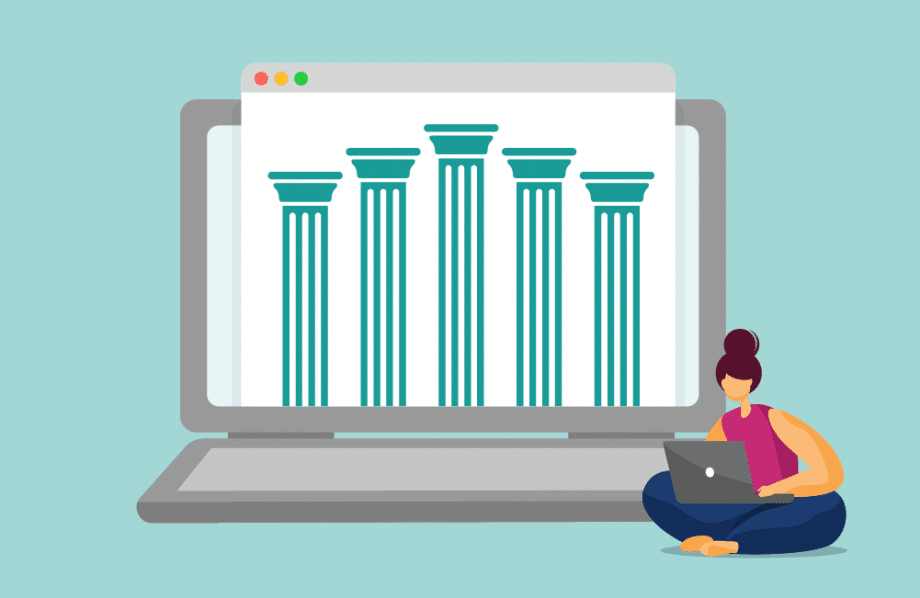 Online learning is quickly becoming mainstream. There are many reasons for this shift toward alternative education, including high levels of accessibility and affordability. But not all sources of online learning are created equal.
At CareerStep, we dig deeper. We're not just about transactional training. We're about helping eager Learners like you engage with relevant courses and receive actionable training that's equivalent to real-world job experience, and will help you enjoy long-term success.
That's why every course we offer is built upon five pillars of online learning designed to maximize your skill level, boost your hireability, and elevate your career.
1. Accessible Courses
We believe that exceptional training should be accessible to all, no matter where you live or what time of day you're available to learn. We also believe your current schedule or living circumstances should not prevent you from learning effectively and pursuing an exciting career path. That's why all our online certification programs are tailored to your lifestyle:
You get 24/7 online access.
Every course is divided into self-paced, individual modules.
You can learn anywhere (with WiFi).
Our Career Advisors are always just a click, call, or chat away.
With physical boundaries and time constraints removed, there's nothing left to stop you from pursuing your dreams. Ready to get started? CareerStep has a large variety of programs to choose from.
2. Affordable Options
The cost of traditional education is steep to say the least. Check out these quick facts:
College tuition has gone up 213% in the past few decades.
Most people take 6 years to earn a four-year college degree.
44% of college graduates are underemployed.
The average student debt from four-year public schools in 2018 is $26,900.
That's why we offer online career training and certification through an alternative learning platform that would help reduce overall costs. All our courses are less expensive — and faster — than a traditional college degree.
You can review an up-to-date list of all current CareerStep programs and their pricing at any time.
Not only do we strive to offer affordable options, we also want you to receive your online certification with as little debt as possible. That's why we offer a variety of payment plans and financial assistance programs to help you find the best way to fund your training for your personal situation.
3. Actionable Skills
As a premier provider of online healthcare training, we want to make sure that your new skills never go to waste. To that end, we provide highly specific, top-notch, job-skills training and partner with trusted health centers and providers — like Walgreens and Excela Health — to place you in competitive externships and set you up for potential employment opportunities.
We've got hundreds of hiring partners.
Since 1992, we've trained hundreds of thousands of Learners for specific careers.
A large percentage of our Learners find a job within their field of study.
4. Relevant Content
Not sure about which course or career is best for you? Don't worry, we're here to help. Qualified Career Advisors are standing by, ready to offer guidance and advice on the program that can best prepare you for your dream job. Contact us for free consultations and helpful guidance as you decide what direction you want to take your career. After signup, you'll find we won't waste your time covering trivial content. Each course is super specific and tailored to fit the current needs of the healthcare industry.
Because we don't just want to throw a bunch of information at you and send you on your way. We truly want you to love your future career.
5. Post-Completion Support
One of the best parts about CareerStep's philosophy is our dedication to staying connected with our Learners after completion. We'll help with a wide variety of resources you can access for up to 6 months after completion:*
Test-taking tips and tricks
Resume samples and templates
Certification vouchers
Interview prep
And that's just the beginning. When you complete any CareerStep program, you become part of a vast network of talented, capable Learners that our industry partners (your potential future employers) use to fill important positions on their teams. This brings you closer to what you truly want and need: an exceptional career.
*Post-completion resources and offers vary from program to program.