Medical Coding & Billing Career Paths
Posted on 07.04.2018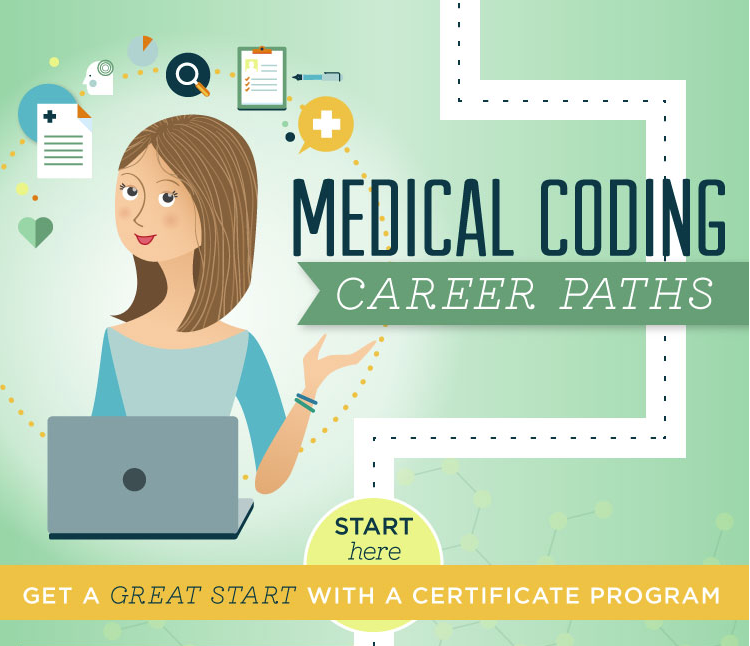 Using a short-term career training program doesn't mean you have to sacrifice career advancement later on.
For those looking into long-term and stable careers in healthcare, medical coding & billing is a great career option With medical coding and billing certification, you can start working without needing a degree, but still take advantage of plenty of opportunities later on to move up the career ladder.
As an entry-level medical coder, you'll need CCA and CPC entry-level credentials along with an HIM or coding certificate. With a certificate in medical coding and billing you can be working in a year or less. Landing the right gig, you could be earning about $40,000 depending on your area and the position. From there, as you gain experience and possibly more education, there are many opportunities to move up to other positions related to inpatient medical coding or even management positions.
In the right position, you'll be able to invest time and effort into your career, allowing you to climb the corporate ladder and work your way through new and improved positions. The longer you work, the better the benefits!
If you or someone you know is considering a career in medical coding and billing, be sure to take a look at the career possibilities a certificate in this field can get you started toward! Sign up for one of our medical billing and coding classes online today!