5 Go-To Apps for Pharmacy Technicians
Posted on 07.20.2015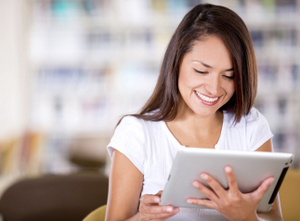 There's a lot to learn as a pharmacy tech and even more to remember once you're on the job. Afraid you'll forget important info? Never fear; you don't have to leave it all up to gray matter. These days most information is just a quick click or tap away. Whether you are looking into a pharmacy technician career, studying for a certification exam, or keeping up to date on your skills, here are 5 useful apps for pharmacy techs.
1. Epocrates
Pharmacy technicians can use Epocrates to view safety information for thousands of drugs, check for harmful drug interactions, identify pills by imprint code and physical characteristics, perform dozens of calculations, and much more. The basic version is free; however, the in-app purchases give you the really detailed stuff: disease information, alternative medications, lab guides, and more clinical tools. This app has more than 1 million active members and is a trusted reference used by half of all U.S. physicians.
Cost: Epocrates, free on Google Play and iTunes; Epocrates+, $174.99/yr.
2. iGeneric – Generic Drugs & Meds
Looking for the generic equivalent of a brand-name drug? iGeneric provides that and much more. It's designed for medical students and pharmacy technicians alike, offering the FDA-approved label, ingredients, strength, dosage form, and many other details about the "Approved Drug Products with Therapeutic Equivalence Evaluations" (i.e. The Orange Book).
Cost: free on Google Play, $0.99 on iTunes
3. Pharmacy Times AR
The Pharmacy Times AR app makes it easy to keep on top of industry developments. It brings the Pharmacy Times magazine content—news, education, practical information for pharmacists, etc.—to your mobile device. Be sure and check out the new augmented reality feature, which provides even more content.
Cost: free on Google Play and iTunes
4. Drug Pronunciations
Pronouncing drug names can be as difficult as memorizing them! Download this app to access audio pronunciations of over 2,500 drugs. Not only can you hear and bookmark pronunciations, but the embedded Wikipedia and Google quick links make it easy to do some speedy research on the job.
Cost: $2.99 on Google Play, free on iTunes (Drug Pronunciations Lite only)
5. Pharmacy Tech Certification
If you are a student preparing for a pharmacy tech certification exam, this app is a must. It includes thousands of multiple-choice questions, flashcards, and a glossary of common terms and definitions from 12 learning modules all geared toward helping you ace the test.
Cost: $2.49 on Google Play
Your training program should adequately prepare you for certification and a career as a pharmacy technician, but don't hesitate to download resources like these for an extra leg up—and, of course, there are many more than we listed here! These apps help you study and make you a better and more valuable pharmacy technician, all for just a few dollars. What resources have you used to improve your pharmacy tech skills? Give us some hints in the comments below.
Still searching for a quality pharmacy technician training program? Check out CareerStep's flexible online pharmacy technician program to see if it's right for you.