Certified Coding Associate Exam: Frequently Asked Questions
Posted on 07.16.2014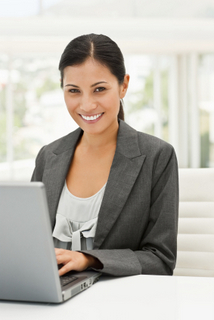 Updated January 9, 2017
So you're thinking about a national certification exam to become a certified medical coder? Here are some of the frequently asked questions we get from students currently enrolled in medical billing and coding classes online as well as recent graduates who are preparing to get certified. For the most up-to-date information and more detail, you should visit the AHIMA website.
CCA Exam FAQs (the exam is offered through AHIMA):
How much does it cost?
The CCA exam costs $199 for AHIMA members and $299 for non-members. Membership for AHIMA costs $175. As long as your CareerStep program access is still current, you qualify for the student membership price of $45.
How do I sign up for the CCA?
You must apply for the CCA on the AHIMA website at least 6 weeks in advance from your desired testing date. Once you get a confirmation back from AHIMA, you have a 4-month period to take the exam. You can then locate a testing center to set up a date and time. Keep in mind that you must schedule your exam at least 3 days prior to the date you'd like to test.
Where do I take the test?
You take the CCA in person at a local testing center. To locate an exam site for the CCA:
Visit https://www.pearsonvue.com/.
Click on Locate-Find a Testing Center.
Click on Health Medicine Nursing & Pharmacy on the left hand side under Category.
Scroll down on the right side to select American Health Information Management Association (AHIMA) and click on it.
Type in your zip code and click Search.
Am I allowed to bring any notes or books?
You are only allowed to bring your hard copy medical coding and billing books with you the day of the exam (your ICD-10-CM, ICD-10-PCS and CPT books). The exam is normally updated in March of each year. For the 2017 year, AHIMA is not switching their CCA exam to match the 2017 codes until April or May. From January-March you may take the exam using the current or past years' code books. After March, your code books must match the current year to be eligible for the exam.
How many questions are on the CCA?
The CCA exam is a 100 question exam—all multiple choice. You have 2 hours to complete it.
What kinds of questions are on the exam?
The CCA content is about two thirds health data, health record, HIPAA, legal aspects of healthcare, anatomy, and physiology. Coding questions make up the other third of the exam. For more detail, you can visit AHIMA's website (page 33).
What do I have to score to pass?
The grading for the CCA is complex, but simplistically, a passing score is about 300 out of 400. You find out your score immediately after you take the test.
What if I don't pass?
If you do not pass, you have to wait at least 91 days to retest, and you will need to pay for the exam each time you want to take it.
What if I move? Will I ever have to re-certify?
The CCA is a national exam, and is thus recognized in all 50 states. Once you pass, you do not have to retake the exam itself again, as long as you submit 20 CEUs to AHIMA every 2 years. For more information on CEUs, you can visit AHIMA's website.
What is the best way to prepare for the exam?
One of the benefits of online medical coding programs is that you will have access to all of your course materials to help you prepare for the exam. Everyone studies a little differently, so here are a few ideas for how to get started:
Review areas you could improve on the CareerStep final exam. If you passed your CareerStep final exam on your first try, take advantage of the available retakes for additional practice.
Review the reports in the practicum and the information in the program.
Use the CareerStep forums and CareerStep support team for tips on the certification exams.
AHIMA sells prep books and review guides that some students recommend for added preparation.
If you need more information on the training requirements, visit our medical billing and coding program page. Are you asking yourself, "what is inpatient medical coding?" Call us now at 1-888-657-5752 for more information.