Pharmacy Technician Final Exam FAQs
Posted on 07.10.2014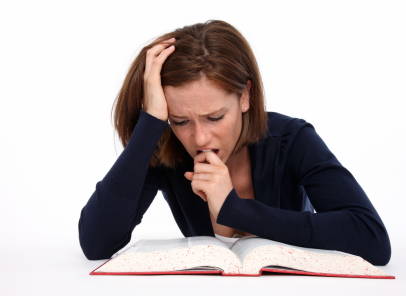 You can't graduate without passing the final, so naturally we receive lots of questions about the final exam. To help ease any test anxiety and help you go into the process with eyes wide open, here are a few frequently asked final exam questions.
Eligibility: Students are eligible to take the final exam once they have met the following requirements:
Every unit test and module exam in the course should be completed; we require that you score at least an 85% or higher on each test and module exam.
All pharmacy software labs in the Retail Pharmacy Practice module should be completed.
Enrollment status is current, or has been kept current with extensions. If it has expired, you need to purchase an extension. Your enrollment expires at 7pm Eastern time on your expiration date. You must submit your final exam by that time. Please factor this in to your study plan.
Account is paid in full or current with your optional payment plan.
Do I need to schedule to take the final exam?
No, you don't need to schedule to take the final exam. When you are ready to sit down and take the exam, you just need to go to page 11 of the Final Exam Preparation module and click on the "Start Final Exam" button. This will take you into the final exam testing site.
Do I need to schedule the final exam retake?
No, you don't need to schedule a retake. You'll take the exam again just like you did the first time. There is a mandatory two week waiting period if you do not pass, starting from the day you received your results. The system will not allow you to take it before then. If you are a graduate, you can take the exam again anytime you would like; there is no waiting period.
How many attempts do I have at the final exam?
You have 3 opportunities to take the final exam. We strongly recommend taking all 3 final exams even if you pass the first time, and we keep the highest score. By retaking your final exam it will further prepare you for the PTCB Exam.
How long is the final exam and can I use my books?
The final exam is a timed 3-hour exam. It is 100 multiple choice questions, and it is closed book. This is in preparation for the PTCE, which is a timed, closed book 2- hour exam comprised of 90 multiple choice questions.
How often are final exams graded?
You will receive your final exam grades within two business days by email letting you know if you passed or failed. Then, you will be directed in the email to your grade book where you'll see the exact grade you scored.
How come my grade book says I have not completed the final exam when I have completed the exam and submitted it for grading?
Your grade book says you have not complete the exam because your exam hasn't been graded yet. Once your exam grade is available to be posted, you will see that your exam score is complete and will be able to see the actual grade.
These are some highlights of frequently asked questions in regards to the final exam. You can also refer to the Final Exam Preparation module in the pharmacy technician training program for all information regarding the final exam.