How Long Does It Take to Complete Dental Assistance Training?
Posted on 12.23.2019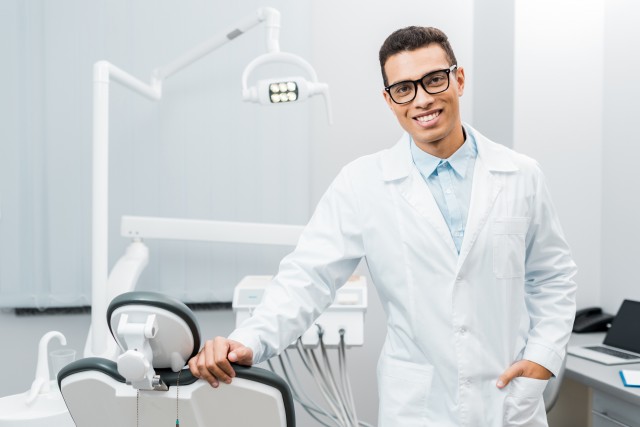 Becoming a dental assistant is a great career choice that doesn't require a college degree. Timing will all depend upon your schedule and dedication to your courses.
How long is dental assistant training? Unlike other programs that have a strict schedule and pacing, CareerStep's certification courses allow you to complete them at your own pace and speed. This gives you the flexibility to work your certification around your other life responsibilities and become a dental assistant in the way most convenient for you.
How to Become a Certified Dental Assistant
To become a certified dental assistant, you will complete a training program. The program consists of both coursework and practical training. Upon completing the courses, you will participate in a professional externship, which provides hands-on experience in a dental office. Completing the training program and externship is a crucial step toward entering the field as a dental assistant. The practical skills learned can be highlighted on your resume when seeking employment. With the necessary certification and practical training, you will be well-prepared to begin your career as a dental assistant.
What Does a Dental Assistant Do?
The duties of a dental assistant are some of the most comprehensive and diverse in a dental office. These responsibilities can include:
Assisting the dentist in select procedures
Taking and developing dental x-rays
Collecting patients' medical histories
Taking a patient's blood pressure and pulse
Instructing patients in the care and management of their teeth after surgery
Taking impressions of patients' teeth
Performing digital office management tasks
Helping with direct patient care in all dental specialties including oral surgery, periodontics, pediatric dentistry, and orthodontics 
Do Dental Assistants Clean Teeth?
Dental assistants do not clean teeth and should not be confused with dental hygienists. They are not licensed or certified to remove plaque or other calcareous deposits from a patient's teeth. A dental assistant is able to help with other procedures, patient education, and care, but they are not able to clean teeth.
How Much Do Dental Assistants Make?
According to the Bureau of Labor Statistics, the average pay for a dental assistant is $18.59 an hour, or $38,660 a year. These numbers are not exact figures as they can change depending on location and experience.
Is Dental Assisting a Good Career Choice?
Choosing to become a dental assistant is a great career choice. Not only does it provide you with the opportunity to work with patients and help them with their oral health, but it is projected to be a job with high growth and demand in the next decade.
Another great aspect of becoming a dental assistant is that it allows you mobility in your life. If you choose to move to a different state, your experience, training, and certifications can help you find a job at a new dentist's office and continue your career. After all, people need access to quality dental care all over the country, regardless of city or state.
As a dental assistant,  you can work for a wide variety of dental offices. Dental assistants often work for family dentistry practices, but they can also work for endodontists, maxillofacial surgeons, orthodontists, pediatric dentists, periodontists, or prosthodontists.
With CareerStep's dental assistant program, you can be qualified to work in any of these offices in under a year.