Medic-CE and Code3 CME Add Courses to Meet Emergency
Posted on 01.17.2017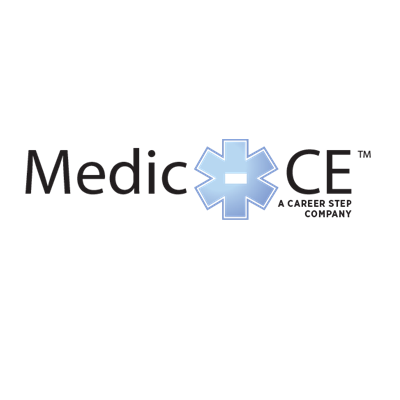 Medic-CE, a CareerStep company and provider of accredited, online continuing education for EMS and firefighting professionals, has released four new continuing education courses as part of its Code3 CME Virtual Instructor-Led Training (VILT) Solution. These new courses are taught live in an online classroom and meet the requirements of the National Continued Competency Program (NCCP), the new recertification model adopted by the National Registry of Emergency Medical Technicians (NREMT).
The 8-hour, 20-hour, 25-hour and 30-hour courses are each designed to fulfill the NCCP's national component for certifying EMRs, EMTs, AEMTs and paramedics, respectively.
"Emergency responders have very busy schedules, so our goal with these new programs is to provide additional options that help providers of varying EMS roles meet their national requirements in one place," said Judson Smith, CareerStep Vice President of Continuing Education. "Given that our courses are taught live online, EMS providers can complete their refresher education from anywhere they have access to a computer, tablet or smartphone, and therefore can choose the classes that best fit their busy schedules. We are offering an innovative, convenient way for EMS providers to meet the NCCP requirements."
Each new course covers the NCCP's specified curriculum hour requirements for refresher training on airway, respiration and ventilation, cardiovascular, trauma, medical and operations for the varying EMS roles. The live training modules in the new courses are taught by experienced EMS instructors, providing students with the convenience and flexibility of a live, online classroom they can access from anywhere when it works with their schedules.
"Our Code3 CME Solution was built on the desire to offer an innovative approach to EMS continuing education," said Laurie McBrierty, CareerStep Vice President of Product Development. "We are providing refresher education that enables EMS providers to learn from the very best instructors and meet their recertification requirements no matter where they are located or what their schedules look like."
These new Code3 CME courses are accredited by the Commission on Accreditation for Pre-Hospital Continuing Education (CAPCE) and are accepted by NREMT. The NREMT's NCCP is the accepted standard for recertification training in 33 states.
Medic-CE will also continue to provide 24-hour EMT refresher and 48-hour AEMT and paramedic refresher training through its Code3 CME Solution. These courses have been updated to meet the new NCCP national requirements while providing additional continuing education hours toward the state and local NCCP components. To learn more about the Code3 CME refresher courses for emergency responders, visit Code3CME.com/course-listing.
About Medic-CE
Medic-CE, a CareerStep company, provides accredited online continuing education for EMS and firefighting professionals. Founded in 2006, the company currently serves over 75,000 learners and 200 fire/EMS/ambulance agencies. More than 200 hours of continuing education are available through the company's powerful learning management system. The company also offers the Code3 CME Virtual Instructor-Led Training (VILT) Solution and the option for agencies to add their own in-house continuing education and instructor-led courses to its sophisticated and robust learning platform. More information is available at Medic-CE.com or 1-844-800-2304.
About CareerStep
CareerStep is an online provider of career-focused education and professional training. The company has trained over 100,000 students for new careers, has more than 150 partnerships with colleges and universities nationwide, offers a variety of continuing education courses for healthcare professionals and has educated more than 100,000 healthcare professionals. CareerStep provides training for several of the largest and most respected healthcare employers in the nation and is committed to helping students and practicing healthcare professionals alike gain the skills they need to be successful in the workplace—improving lives, advancing careers and bettering business results through education. More information can be found at www.careerstep.com or 1-800-246-7836.