Medical Careers in Demand [That Don't Require A Degree]
Posted on 08.28.2019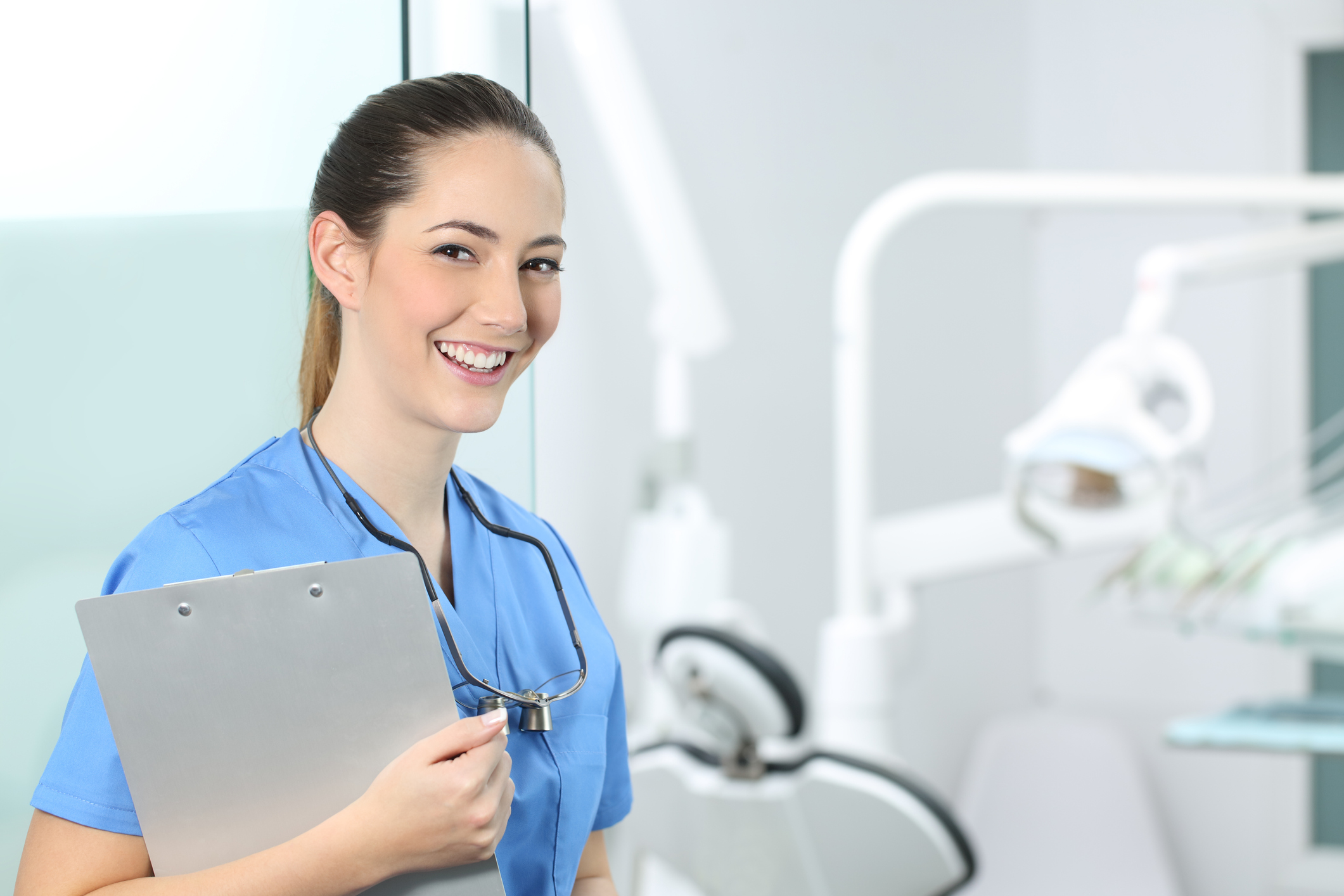 Many people, when they think about having a career in the medical field, think about the massive time and money investment involved. At first glance, it can seem like a medical career requires extensive knowledge, schooling, and insider connections for landing an interview.
However, contrary to popular opinion, that there are medical careers in demand that require no advanced degrees and won't put you hundreds of thousands of dollars in debt. Take a look at these options for pursuing a medical career without med school:
Surgical technologist
Pharmacy technician
Phlebotomist
Medical coder
Occupational therapy assistant
Medical sonographer
Respiratory therapist
Medical assistant
Nursing assistant
The demand for these jobs in the medical field is growing, and they each serve an important role in the healthcare industry. Let's explore three of the fastest growing healthcare careers in the medical field that don't require a degree.
Pharmacy Technician
A pharmacy technician works with a pharmacist in doing things like supplying medicine to patients, assembling medicine for prescriptions, and providing information to patients. Most pharmacy technicians work in community pharmacies or in hospitals alongside a pharmacist. It is even possible for a pharmacy technician to work in pharmaceutical production or sales.
Additionally, pharmacy technicians can work in prisons, primary care organizations, education and training organizations, the military, and veterinary pharmacies.
How to Become a Pharmacy Technician
The requirements to become a pharmacy technician can vary by state. However, the requirements are minimal compared to other careers within healthcare and medicine, even in states with the most regulations for pharmacy technicians.
In most areas, you can become a pharmacy tech in less than two years. During this time, all you need to do is finish a training and certification program.
Pay Scale for Pharmacy Technician
On average, according to the Bureau of Labor Statistics, pharmacy technicians earn an annual salary of $32,700. Considering the low amount of education and training required, this is an excellent career in the medical field to pursue.
Demand for Pharmacy Technicians
The job-growth rate for pharmacy technicians is projected to be 7% by 2026, which means qualified and experienced pharmacy technicians are in high demand.
Phlebotomist
A phlebotomist, or phlebotomy technician, is the person responsible for drawing blood. This can be for a wide variety of reasons including testing, transfusions, or blood donations.
How to Become a Phlebotomist
Certification is required in a few states, but a phlebotomist can be trained and working in less than a year. Typically, a phlebotomy program takes anywhere from one month to one year to complete.
Coursework typically includes anatomy and physiology, blood and cell composition, blood sampling procedures, and laboratory safety. Programs will also cover lab equipment handling skills and proper methods to clean up spills to prevent infection, transmission of diseases, and physical harm.
Several accredited organizations offer certifications in phlebotomy, including the American Society for Clinical Pathology (ASCP), the American Medical Technologist (AMT), and American Society of Phlebotomy Technicians. These certifications are optional, but most employers and healthcare providers require you to have one to get hired as a phlebotomy technician.
To become a Certified Phlebotomy Technician (CPT) or Registered Phlebotomy Technician (RPT), you have to pass a test from one of those agencies. If you have completed a comprehensive program to become a phlebotomist, you will be prepared with the information needed to pass the certification test.
Pay Scale for Phlebotomists
On average, according to the Bureau of Labor Statistics, phlebotomy technicians earn an annual salary of $34,480. Depending on the state you live in, your level of training and certification, and your years of experience, this rate can go up.
Demand for Phlebotomists
The estimated growth for phlebotomists through 2026 is an outstanding 23%, well above the 7% average growth rate for all other jobs and occupations. This high rate of growth means there is a high demand for qualified phlebotomists, and the demand is going to continue to grow. In fact, this is one of the fastest-growing healthcare careers.
Medical Coding
Medical coding and billing is another career path in the medical field that doesn't require a degree. Medical coders and billers analyze patient records and then translate that personal medical information into universal codes. Those codes are then passed on to insurance companies to make sure insurance payments are correctly and accurately accounted for.
Medical coders are also responsible for managing patient data, updating reports, and most importantly, maintaining patient confidentiality.
How to Become a Medical Coder
Several training paths lead to becoming a medical coder. Some options involve traditional college to earn a degree, which can take anywhere from two to four years and cost thousands of dollars.
However, since a degree is not required, and jobs only require people with medical coding certifications, you do not need to attend college to become a medical coder.
If you go through an alternate route, such as CareerStep's online medical coding and billing program, you can become certified within only four months of full-time study. The program is built for you to learn at your own pace, whether that's in four months or longer—you have the flexibility to work around your busy schedule.
For more information, or to get started with your career in medical coding and billing, check out our Medical Coding and Billing Certification program.
Pay scale for Medical Coding
On average, according to AAPC's Annual Salary Survey, medical coders with one certificate earn an average annual salary of $51,426.
Demand for Medical Coding
The estimated growth rate for medical coders and billers until the year 2026 is 13%. That means medical coding is growing at a faster rate than even pharmacy technicians and is estimated to continue to grow at those high rates over the coming years.
If you want a career in the medical field, but don't want to deal with the time and headache of getting an advanced medical degree, becoming a certified medical coder or pharmacy technician could be right for you.