Medical Coding and Billing Pros and Cons
Posted on 04.25.2016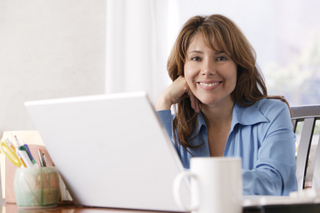 The transition to ICD-10 codes shook up the whole medical coding industry, ushering in an increased demand for skilled medical coders. So what does this new medical coding world look like for new or future professionals? Here are some pros and cons to jumping into the current field of medical coding.
Nobody likes to end on a sour note, so we'll kick things off with the downsides.
CONS
So many new codes to learn
ICD-10 is much more detailed than ICD-9. (ICD-10 has more than 69,000 codes, while ICD-9 had about 13,000 codes.) That's a lot to wrap your head around, making a quality training program essential. If you're researching online medical billing and coding programs, be sure to only sign up for courses that offer industry-recognized certifications. That way, you know that you are getting quality training in line with the latest industry standards and best practices. 
Increased complexity of codes
Not only does the ICD-10 classification system have more codes, but each is longer and more descriptive. 
For example, compare ICD-9 Code 821.11: "Open fracture of shaft of femur," with ICD-10 Code S72.351C: "Displaced comminuted fracture of shaft of right femur, initial encounter for open fracture type IIIA, IIIB, or IIIC." 
What a mouthful! With such a complex system, there's a lot less room — and more opportunity — for mistakes, so the right training can and will make all the difference.
PROS
Opportunity to learn
What an exciting opportunity to learn new things and evolve the medical coding profession! Employers may offer training, but if not, take the initiative and prioritize your career development. Get the training you need to navigate those codes by completing a quality ICD-10 training program.
Some course providers, like CareerStep, even offer online medical coding courses to make your training quick and simple.
Increased specificity
Yes, the new system increases the uniqueness of the codes, but this also improves patient care on a small and large scale. The codes you write can be analyzed to determine how effectively an ailment is treated, even on an international scale. (As an example, check out this post on tracking Ebola through medical coding from a few years ago.) By learning a complex system and being more specific, you increase the standards across the entire industry.
High-demand career
ICD-10 coders have been in high demand ever since the new system rolled out. Yet, before ICD-10 was even implemented, CNBC reported a 20–30% shortage of medical coders, a deficit expected to grow to 50%. As a skilled coder, this demand gives you the upper hand when applying for jobs.
Since the need is so great, you can expect your paycheck to increase if you have prior experience in the field. According to the U.S. Bureau of Labor Statistics, the average medical billing and coding jobs salary is $46,590, but experienced coders can take home 6-figure salaries. 
Many employers even offer retention bonuses to keep staff, and others are wooing ICD-10-certified coders with attractive salaries and benefits packages.
Exciting career path
Experienced ICD-10 coders have an improved career trajectory with lots of options and flexibility. Don't like working in a noisy office space? No worries! While most professionals work on-site, you can do many medical billing and coding jobs from home. You could even be your own boss by hiring out your services as a consultant. President of Healthcare Consulting Services TrustHCS, Torrey Barnhouse, told CNBC that experienced coders easily rise up the ranks and often pick up consulting positions. 
What a perfect time to jump into the medical coding and billing profession. Are you up for the challenge?
Learn more about CareerStep's Professional Medical Coding and Billing program to kickstart your career today!