What Is a Medical Assistant [Skills, Objectives, and Description]
Posted on 09.16.2019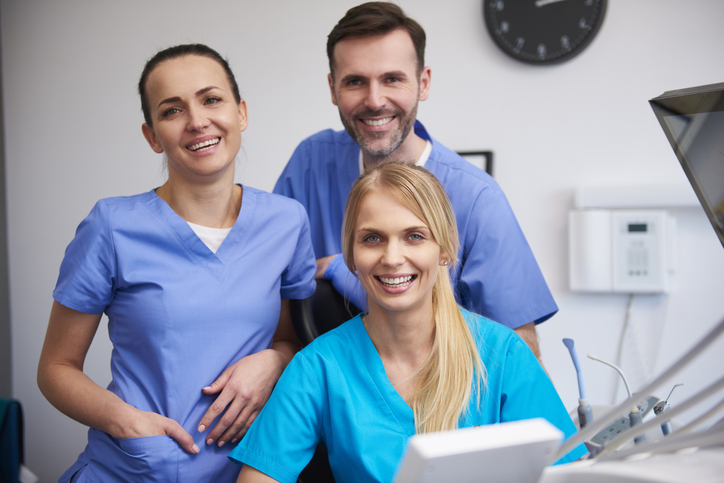 When you're sick and you need help, you head off to a quick care office or even the hospital. Before you get to see your doctor, chances are you meet with an often overlooked, but essential part of personal medical care, the medical assistant.
While medical assistants are vital and in high demand, not many people really understand who a medical assistant is or the skills needed to be one. Check out these quick questions about what a medical assistant is and their role in healthcare.
What are the responsibilities of a medical assistant?
Medical assistants work alongside physicians, and their job roles include administrative duties, clinical duties, and being a patient liaison. Each role they play helps both the doctor and the patient to have a smooth experience.
Administration
While this can change depending on the size of the practice they are working for, most medical assistants can expect to be part of the administrative elements of the office. These duties can include, but are not limited to, the following:
Answering phones and welcoming patients
Updating and filing patient medical records according to HIPAA laws
Filling out insurance forms with the proper procedure codes
Arranging for patients to be admitted to hospitals
Arranging laboratory services either with a hospital or alternate provider
Scheduling appointments
Handling bookkeeping and billing
Clinical
Some of the most important information gained in a medical office is obtained by a medical assistant. The fears some might have when seeing their doctor are not there when they meet a medical assistant, and oftentimes the information shared with that level of comfort is vital. Clinical duties medical assistants will need to be able to perform vary from state to state and may include, but are not limited to:
Taking medical histories
Explaining procedures for treatment
Getting patients ready for examination from the physician
Assisting medical practitioners during exams
Collecting lab specimens and preparing them
Doing basic lab tests
Giving patients instructions about special diets and medication
Preparing medications and administering them as a physician directs
Sending prescription refill requests to the pharmacy as directed
Drawing blood
Taking electrocardiograms
Changing dressings and removing sutures
Patient Liaison
While administrative responsibilities can help the office run smoothly, and clinical responsibilities can free up more time for the physician, one of the most important medical assistant skills is being a patient liaison. Making sure patients are comfortable and at ease in the office can change their entire experience. Patients often feel vulnerable when visiting a physician's office, and a good medical assistant can help them feel at ease and in control of their surroundings. A medical assistant can be a patient liaison in the following ways:
Showing courtesy
Listening and striving to understand
Informing and explaining to help patients know what is happening
Seeing the whole person by looking beyond the illness
Paying undivided attention
Securing confidentiality and privacy
Preserving dignity
Why is being a medical assistant a good career?
Being a medical assistant is a great first step into the medical field.
Working in the healthcare industry gives you a chance to help others, and medical assistants get a lot of one-on-one interactions with individual patients.
Becoming a medical assistant is quick, and certification can take less than a year.
The U.S. is experiencing a growing demand for medical assistants.
How much do medical assistants get paid?
The national average for a medical assistant is $33,610 a year, according to the Bureau of Labor Statistics. Depending on the city and state you work in, as well as your personal work history and experience, the pay rate can change.
How much demand is there for medical assistants?
The U.S. is currently experiencing a high demand for medical assistants. The Bureau of Labor Statistics estimates a 29% growth in the field through 2026. Compared to the 7% average growth rate of other professions , medical assistants will continue to be in very high demand.
What is a medical assistant's scope of practice?
This can vary depending on the state you live in. Healthcare providers need to determine medical assistants' scope of practice by checking their individual state's statutes and regulations.
Can you work as a medical assistant without being certified?
You can work as a medical assistant without being certified, but you're likely to see job notices with a requirement like, "Must be able to get certification within 90 days of being hired." In addition, the pay for an uncertified medical assistant could be quite a bit lower than for a certified assistant, so make certification one of your medical assistant objectives.
How do you become certified as a medical assistant?
The American Association of Medical Assistants (AAMA) provides a medical assistant certification that helps you become nationally recognized as a medical assistant. To get the certification, you have to pass an exam. Before you take the certification exam, you must complete your medical assistant training with an accredited diploma, certificate, or associate's degree program. This program can take anywhere from a few months to 1-2 years.
Is becoming a medical assistant hard?
This depends on each student and their personal investment and motivation. If you are not interested or dedicated to patient care and health, some classes might be more difficult for you because of the lack of interest. Generally, the courses for your certificate or degree include the following:
Human anatomy, physiology, and pathology
Medical terminology
Medication administration
First aid
In general, a good program also includes a practicum (a supervised, unpaid, on-site work experience).