Medical Administrative Assistant Certification Program Description
Online skills training that could lead to a life-changing career.
Get Started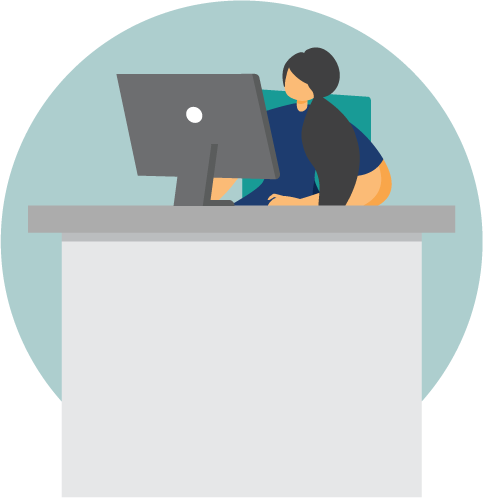 Overview
Ready to get certified for a job that includes empowering managerial responsibilities, a social atmosphere, and a steady paycheck with benefits? This program was designed to help you pass the Certified Medical Administrative Assistant (CMAA) and Certified Electronic Health Record Specialist (CEHRS) exams and qualify you to become a skilled medical office administrative assistant. You'll learn to keep the front desk running smoothly, manage appointments, communicate clearly with staff, and maintain patients' health records. If you're ready for a rewarding, respected healthcare role, then you're ready to sign up for this medical administrative assistant certificate program.
Program Timeline
Our program is designed to be completed in less than 8 months, but it's totally self-paced, so you have the flexibility to study as much or as little as your schedule allows.
Study Format
Finding time to study isn't always easy—between things like kids, housework, and your current job, life can get in the way. Luckily, CareerStep programs are super flexible, meaning you can hop into this fully online medical administrative assistant program anytime and complete the modules at your own pace.
Learn from home (or anywhere)
Study online (anytime)
Support
Learning online doesn't mean learning alone, because we're with you every step of the way. Real people—dedicated trainers, a technical support team, and career advisors—are all committed to your success, from pre sign up to post completion.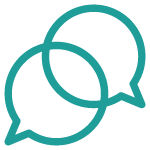 1:1 Support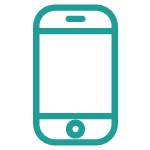 Phone, live chat, and email
Medical Administrative Assistant Program w/ EHR Courses
Our curriculum is designed to help you take the first steps toward a career as a medical administrative assistant. Our online program includes training on EHR (electronic health records) to give you an extra edge in the hiring phase.
Program Orientation: Medical Administrative Assistant
>

Identify the elements, expectations, and requirements of the program.

>

Navigate the program using the pages, menus, and buttons provided.

>

Use the program tools, including the study planner, gradebook, and completion report.

>

Identify and use program resources.
HealthCare Foundational Knowledge and Basic Science
>

Translate medical terminology using abbreviations, word building, and important terms.

>

Gain standard knowledge of the healthcare industry and how it works.
Patient Care Coordination and Education
>

Review how to administer and coordinate general patient care according to professional best practices.

>

Explore the role and responsibilities in administering patient care.

>

Explore the role and responsibilities in facilitating patient education.

>

Summarize basic communication best practices and potential barriers to effective communication with patients.
Digital Technology
>

Have a basic understanding of the internet and evaluated hardware

>

Understand and be able to use various programs and apps

>

Be able to explain privacy and digital security in digital technology

>

Describe the fundamentals of input and output

>

Have an understanding of network devices

>

Use technology to help you find a career
Medical Administrative Assistant
>

Describe the differences between common healthcare delivery models.

>

Describe the types of services typically offered in medical offices, including general and specialty services.

>

Define ancillary services and alternative therapies.
Comprehensive Electronic Health Records
>

Demonstrate how patient records are used and regulated

>

Complete tasks required for scheduling a patient

>

Clinical information reporting

>

Revenue cycle and financial reporting
Communication and Customer Service in the Healthcare Office
>

Identify the various types and styles of communication used in a healthcare office.

>

Review how verbal, non-verbal, and written communication skills contribute to patient experience and outcome in a health care office.

>

Identify professional communication techniques for a healthcare office, including interviewing techniques and use of medical terminology and patient-accessible language.
Medical Laws and Ethics
>

Describe common legal issues related to prescriptions and medication administration.

>

Identify key legal and regulatory aspects of the healthcare environment.

>

Analyze key ethical and legal aspects of the medical profession

>

Summarize common legal issues related to medical documentation.
Career Success in Healthcare
>

Define "professionalism" and "success" in your own terms.

>

Differentiate between long-, medium-, and short-range goals.

>

Assess and develop your time management skills.

>

Develop plans to enhance your creative and critical thinking.
Program Completion
>

Prepare to take the next steps after program completion.
Show more modules
Medical Administrative Assistant Certifications
CareerStep's online Medical Administrative Assistant training covers the knowledge and skills you need to successfully sit for industry-recognized certification. We want to support our learners in securing the certification that fits based on your career goals and current job requirements. Your training includes up to two different exam vouchers for the certifications listed below, as well as a certification prep package, relevant to your training – a significant value add of several hundred dollars.

Certified Medical Administrative Assistant (CMAA)
Validate your expertise in healthcare administrative tasks with the CMAA from the National Healthcareer Association.

Certified Electronic Health Records Specialist (CEHRS)
Demonstrate you have the Electronic Health Record skills employers seek with the CEHRS from the National Healthcareer Association.