Job Market for Medical Office Managers
Train for a career you'll love.
Get Started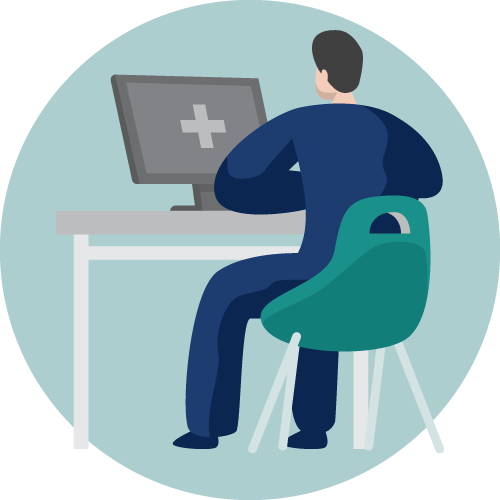 Job Duties
What does an office manager do in a medical office? A lot. You'll be a crucial member of the team and a critical part of keeping the medical office running smoothly, particularly in terms of administration and billing. Medical office manager duties vary job to job, but a day in your new life will probably include:
Overseeing day-to-day operations
Providing quality customer service
Answering patients' billing questions
Scheduling appointments
Managing billing and collections
Verifying patients' insurance
Updating electronic health records
Completing and submitting insurance claims
Reviewing unpaid and denied claims
Work Environment
Medical office managers are needed in almost every type of healthcare facility coast to coast. You'll be able to easily adapt your broad skills to jobs in hospitals, doctors' offices, skilled nursing facilities, and home health agencies, among others. You'll also be job-ready for positions in both the medical administrative assistant and medical billing fields. Further specializing and certifying in medical coding and billing will open even more job opportunities and upward mobility to you.
Pay Scale
How much does a medical office manager make? Annual salaries vary by employer, location, and experience. The average medical office manager salary is $50,872. However, pay for medical office managers can range anywhere from $44,000 to $59,000 per year depending on work experience, where you work, and credentials.
The bottom line? You can make a good income with great job security and the potential for employee benefits.
Industry Demand
Becoming a medical office manager is a great career choice and it's getting even better. Experts estimate 3.4% job growth in the field that includes medical office managers over the next 10 years.*