Certified Healthcare Documentation Specialist Program Description
Career training that opens doors, boosts salaries, and changes lives.
Get Started
Overview
This program is designed to explain the importance of clinical standards in the development of interoperable electronic health records. It's fast-paced, engaging, and overflowing with relevant information that will help hopeful professionals kickstart or advance their careers. Over the course of 146 hours and 36 modules, Learners will explore best practices for several procedures, including (but not limited to) coding and reimbursement. They'll also get extensive training in medical terminology, anatomy, physiology, medico-legal rules, and HIPAA.
Program Timeline
The best part about our Certified Healthcare Documentation Specialist program is that you can move through all the content as fast as you retain information. Average completion time is 3 months, but some Learners sit for certification in as little as 1 month.
Just 3 months of full-time study
Study Format
Training for a new career might seem like a massive undertaking. Not with our platform—our online Certified Healthcare Documentation Specialist program is there whenever and wherever you're ready.
Learn from home (or anywhere)
Study online (anytime)
Support
We'll have your back from day one all the way through course completion. Reach out to us any time with questions, and our incredible Career Advisors will take good care of you.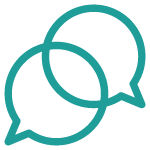 One-on-one support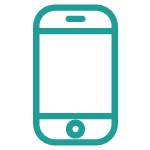 Phone, live chat, and email
Certified Healthcare Documentation Specialist Program Modules
Our 146-hour program outline is divided into 36 bite-sized modules that cover everything from the basics of coding to the importance of HIPAA compliance.
Introduction to Medical Terminology
>

Get an intro to medical term basics: prefixes/suffixes, singular/plural forms
Body Systems
>

Review the organization of the body and its systems.
Prefixes
>

Review prefixes for medical terms.
Suffixes
>

Identify the involvement of everyone in the healthcare system, including consumers, providers, government and regulatory agencies, third-party payers, vendors, and trade associations.
Diagnostics & Abbreviations
>

Outline diagnostics (imaging, procedures, etc.) and abbreviations scribes use to record those diagnostics.
Introduction to Anatomy & Physiology
>

Get a crash course in anatomy and physiology from a scribe's perspective.
Cells, Tissues, and Systems
Skeletal & Muscle Systems
Special Senses & Endocrine Systems
Cardiovascular & Respiratory Systems
Lymphatic & Immune Systems
Pharmacology
>

Get a high-level overview of pharmacology.
Diagnostic Studies
>

Explore and review terms regarding diagnostic imaging, scribe radiological terms, EKG interpretation, and labs.
Becoming a Medical Scribe (Introduction)
>

Get training scribes use on a regular basis, unique for on-the-job functionality.
HIPAA for Medical Scribes
>

Review the HIPAA Privacy Rule and how it applies to the work of medical scribes.
Medical Language and the Patient
>

Discuss medical terminology and appropriate phrasing as used in formal healthcare documentation.
Review of Systems (ROS)
>

Learn to identify conditions that don't have precise diagnostic tests using a review of systems process.
Fundamentals of Patient Visit
>

Review fundamentals of the Chief Complaint, HPI, Past Medical/Social/Family Histories, and Physical Exam.
Medical Decision Making
>

Learn how to use the MDM part of a chart, known as the physician's voice.
Scribe Documentation
>

Review proper documentation for particular medical specialties.
Chart Guidelines for Reimbursement (ICD-10)
>

Review best practices for documentation (that also serves as the major legal proof of the care that was provided to each patient) to ensure proper reimbursement.
Basic Medication Review
>

List the most common medications Scribes encounter, especially in the specialty of Family Practice/Internal Medicine.
Common Lab & Diagnostic Studies
>

Understand common lab studies and understand the significance of a lab value that is too high or too low (out of normal range).
Electronic Health Record (EHR)
>

Explain the importance of clinical standards in the development of interoperable electronic health records.

>

Demonstrate an understanding of how electronic health records are used in physician practices and other outpatient settings.

>

Demonstrate an understanding of how electronic health records are used in hospitals.
Charting—Case Studies (Hands-On Activities)
>

Learn to document pertinent information in the proper chart sections.
Introduction to Electronic Health Records Career & Certification
>

Get an overview of the career and certification for electronic health records office professionals.
Health Insurance Portability & Accountability Act
>

Understand and learn to comply with HIPAA regulations.

>

Learn to apply national and state laws to create and maintain facility policies.

>

Define HIPAA regulations and identify all covered entities and their responsibilities.
Medical Records Management
>

Recognize and prepare medical records and charts and related filing systems.

>

Maintain electronic health record software and databases.

>

Add and edit data, run reports, and manage templates in the electronic health record software.
Show more modules
Medical Records and Health Information Technician Certifications
Certification is what sets true professionals apart from the rest of the pack. Complete our training, pass the final practice exam, and you'll be ready to sit for two nationally recognized certifications:

Medical Scribe Certification Exam (MSCE TM)

Certified Electronic Health Records Specialist (CEHRS)