Medical Records Specialist Job Description
Get ready to love your job.
Get Started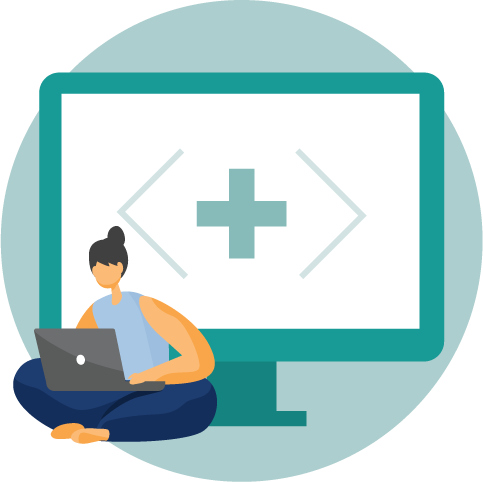 Job Duties
Medical records specialists play an understated, yet indispensable role in any health system. They're tasked with verifying and validating patients' health information, including medical history, symptoms, and test results. A typical day on the job will probably include the following responsibilities:
Review patients' records for accuracy

Organize and update information in clinical databases

Assign clinical codes for insurance reimbursement and data analysis

Electronically record data for collection, storage, analysis, retrieval, and reporting

Maintain confidentiality of patients' records
Work Environment
When you land a job as a medical records specialist, you'll spend most of your time sitting comfortably behind a computer. Hospitals, health clinics, and physicians' offices are generally all staffed with some level of health information technician support.
Pay Scale
One of the best parts about pursuing a career in the healthcare industry—apart from making a difference in patients' lives every day—is the income potential. The salary for this specific role varies based on location and experience, but the national median annual income is $46,660*.
Industry Demand
While not as explosive as other career paths, the need for medical records specialists is still trending in the right direction. Estimates indicate a 7% job growth rate over the next ten years*.
*Bureau of Labor Statistics, U.S. Department of Labor. "Medical Records Specialists." Occupational Employment and Wage Statistics. Accessed May 2, 2023.
Statements found in the United States Department of Labor Occupational Outlook Handbook are not a guarantee of any post-graduation salary, in part because the data used to create the Occupational Outlook Handbook includes workers from differing educational backgrounds, levels of experience, and geographic areas of the country.