Medical Laboratory Assistant Program Description
Build clinical skills and knowledge online.
Get Started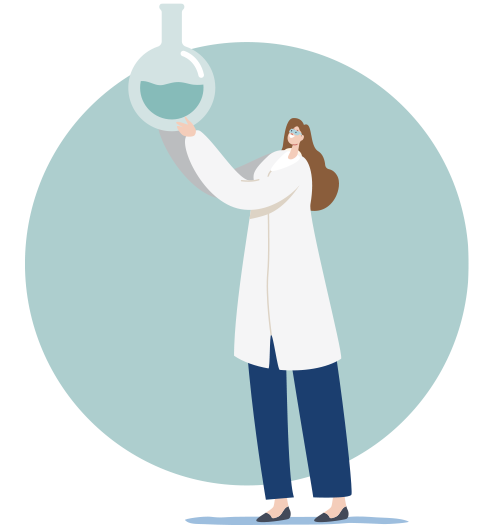 Overview
Through the online Medical Laboratory Assistant training program, you'll build the skills and knowledge you need to start a successful, new, and rewarding career in the industry. Through self-paced courses and a 120-hour externship, you'll learn the fundamentals of being a lab assistant, from administrative and ethical considerations to clinical procedures. Learners will receive a hands-on venipuncture kit as part of their training to help them better understand venipuncture processes and procedures. Your training will also help you prepare and sit for industry exams such as the CPT and CMLA in order to become a certified medical lab assistant.
Program Timeline
You can get ready to start a new career in a matter of months through our online training program. Our training programs are self-paced, meaning you can study anywhere, anytime and Learners have up to 12 months of full program access to complete their training.
Complete in as Little as 12 Months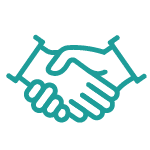 Earn 120 Clinical Hours
Study Format
Training for a career in the medical field is serious business, so you want to make sure you do it right. Right is different for everyone, which is why CareerStep's online Medical Lab Assistant Training Program allows you to learn from anywhere, at any time – all at your own pace.
Learn from home (or anywhere)
Study online (anytime)
Support
You might be training online, but you're never alone. We'll back you every step of the way with 1:1 coaching, community assistance, and flexible payment options.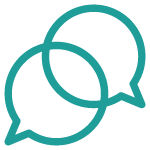 1:1 support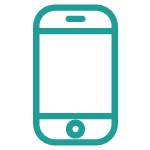 Phone, live chat, and email
Medical Laboratory Assistant Program Outline
Our online training program is divided into 13 courses that cover 396 hours of training so you can build the skills you need to start a career on your schedule.
Program Orientation: Medical Lab Assistant
>

Learn about the role of the medical laboratory assistant and the opportunities for employment in the field.
Communication and Customer Service in the Healthcare Office
>

Understand how strong written, verbal, and non-verbal communication impact the patient experience and outcomes in a healthcare setting.

>

Learn professional communication techniques for a healthcare office.
Anatomy and Physiology
>

Learn various structures, body systems, and basic anatomical terminology.

>

Understand the components of cell structure and their functions.
Infection Control
>

Understand the causes of infectious and communicable diseases and the diagnostic measures to identify them.

>

Learn the protective measures and treatments required to manage and control the spread of infectious diseases.
Fundamentals of HIPAA
>

Build an understanding of HIPAA, including what it is, how it works, and the importance of privacy and security in healthcare.
Law, Liability, and Ethics for Healthcare
>

Learn about healthcare laws and regulations, confidentiality, malpractice, and professional ethics.
Externship Readiness Skills
>

Prepare for your required externship by learning about time management skills, stress management skills, professional image, and more..
Phlebotomy
>

Understand common phlebotomy techniques and the correct steps in the process of taking blood.

>

Learn how to prepare and handle a blood sample.
Venipuncture Labs
>

Understand various techniques of drawing venous, arterial, and capillary blood.

>

Learn the various types of injections, the importance of sterility, and the basics of putting in an IV line.

>

Learners will receive a venipuncture kit as part of this course to better help them with their training.
Testing and Laboratory Procedures
>

Understanding procedures and processes used to obtain specimens for testing.

>

Review common techniques and processes frequently used in medical laboratories.
Medical Lab Assistant
>

Understand and implement laboratory safety rules that must be followed to guard against chemical, physical, and biological hazards.

>

Understand the different types of tests and their importance in diagnosing various diseases and conditions.
Initiating Your Externship
>

Review the externship preparation resources.

>

Understand the externship site placement process and considerations.
Externship
>

Complete your 120 hour externship.

>

Develop hands-on skills.
Program Completion: Medical Lab Assistant
>

Prepare to finish your course in medical lab assisting.
Show more modules
Medical Laboratory Assistant Certifications
CareerStep's online Medical Laboratory Assistant training covers the knowledge and skills you need to successfully sit for industry-recognized certification. We want to support our learners in securing the certification that fits based upon your career goals and current job requirements. Your training includes up to two different exam vouchers for the certifications listed below, relevant to your training – a significant value add of several hundred dollars.

Certified Medical Laboratory Assistant (CMLA)
The CMLA credential is an entry-level certification for professionals who perform, or assist in performing, clinical laboratory and administrative tasks - certified by the American Medical Technologists (AMT).

Certified Phlebotomy Technician (CPT)
Demonstrate your capability to do intravenous blood draws with the CPT from the National Healthcareer Association.