Medical Laboratory Assistant Job Description
Learn more about your new career.
Get Started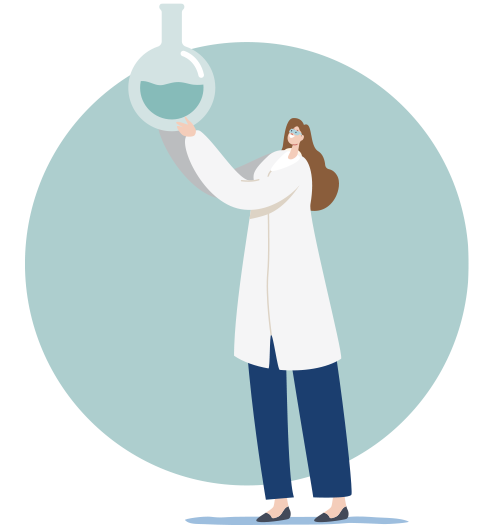 Medical Lab Assistant Job Duties
Medical lab assistants play an essential role in healthcare. Assisting medical lab technicians, they're responsible for sampling, testing, measuring, recording, and analyzing specimens in cooperation with the rest of the laboratory professional team. Day-to-day job responsibilities include:
Processing clinical laboratory specimens
Performing routine and specialized tests
Preparing and staining slides for analysis
Performing phlebotomy
Recording testing information
Cleaning and restocking the lab facility
Keeping inventory and ordering lab supplies
Work Environment
Medical lab assistants work with medical lab technicians and technologists, pathologists, phlebotomists, nurses, healthcare providers, and other healthcare professionals in a variety of settings, including physician's offices, hospitals, clinics, corporate laboratories and other medical testing facilities. Depending on where they work, the typical schedule for a full-time medical lab assistant can vary, including working nights, weekends, and holidays since hospitals and healthcare facilities need to run tests and perform lab work at all hours of the day.
Pay Scale
The average annual salary for a certified medical lab assistant is around $36,000, according to the Bureau of Labor Statistics.* Pay rates can vary, however, based on where you work, where you live, your level of experience, and other factors.
Industry Demand
Jobs in healthcare are in-demand and expected to grow over the next decade, offering plenty of opportunities for those looking to start new, rewarding careers in the industry. The following estimates from the Department of Labor provide insights into the growing industry.
As the fastest growing job sector, the healthcare industry is expected to add over 2.6 million new jobs by 2030.*
Jobs in the field are expected to grow by around 20%, much faster than average, over the next decade.*